Democratic Presidential Candidate Pete Buttigieg Says Churches Shouldn't Be Punished for Being Anti-LGBTQ
Democratic presidential candidate Mayor Pete Buttigieg of South Bend, Indiana said on Sunday that he does not support punishing churches or other religious worship centers for being opposed to the LGBTQ community.
Buttigieg, who is gay and married to a man, made the remark during an interview with CNN's State of the Union, after he was asked for his perspective on fellow Democratic presidential hopeful Beto O'Rourke's assertion that he would revoke the tax-exempt status of churches and other religious institutions opposed to same-sex marriage. The South Bend mayor said he disagreed with the former congressman from Texas.
"The idea that you're going to strip churches of their tax-exempt status if they haven't found their way towards blessing same-sex marriage, I'm not sure [Beto O'Rourke] understood the implications of what he was saying," Buttigieg said. He pointed out that such a regulation would necessarily apply to other religions besides Christianity, such as Islam.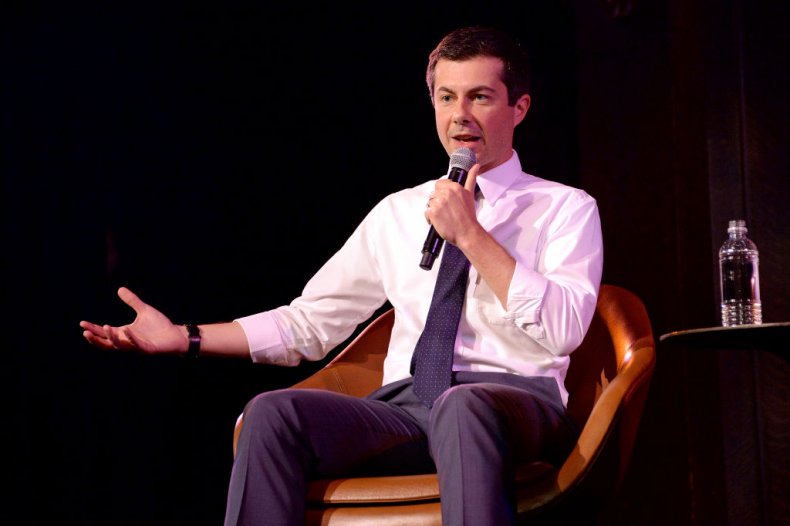 "That means going to war with not only churches, but I would think with mosques and a lot of organizations that may not have the same view of various religious principles that I do," the mayor, who is a member of the Episcopal Church and has spoken frequently about his Christian faith, asserted.
Buttigieg pointed to the principle of separation of church and state laid out in the Constitution, arguing that this should be preserved.
"If we want to talk about anti-discrimination laws for a school or an organization, absolutely, they should not be able to discriminate," he continued. "But going after the tax exemption of churches, Islamic centers or other religious facilities in this country, I think that's just going to deepen the divisions ... at a moment when we're seeing more and more people ... moving in the right direction on LGBTQ rights," he said, adding, "which is obviously extremely important to me personally."
During a Thursday night CNN town hall, O'Rourke answered with a firm "yes," when he was asked if he'd revoke churches' tax-exempt status if they opposed same-sex marriage.
"There can be no reward, no benefit, no tax break for anyone, or any institution, any organization in America that denies the full human rights and the full civil rights of every single one of us," he said. "So as president we're going to make that a priority and we are going to stop those who are infringing on the rights of our fellow Americans."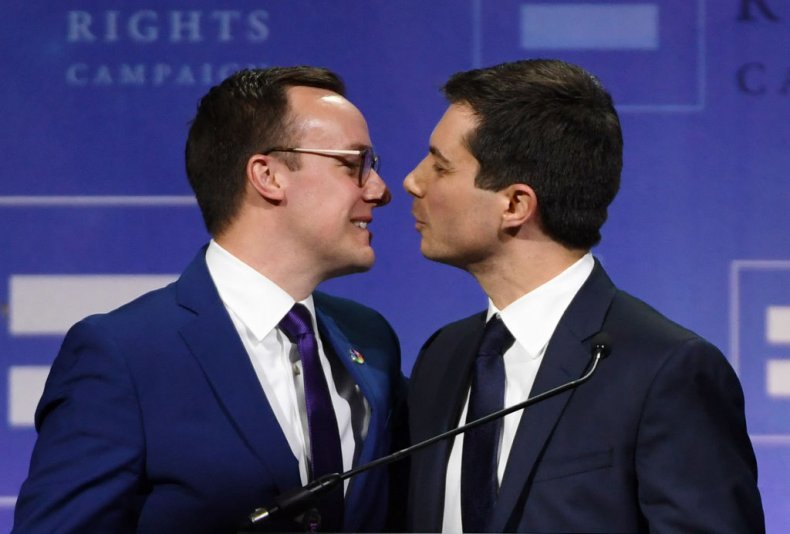 Buttigieg, who married his husband Chasten last year, has spoken openly about his marriage, his Christian faith and the importance of the 2015 Supreme Court ruling that guaranteed him, and many others nationwide, the right to marry the person he loved.
"You know, that intimate thing in our lives exists by the grace of a single vote on the U.S. Supreme Court," the presidential candidate said during a CNN town hall in March. "That really important freedom in my life, the freedom to marry, came about because of choices that were made by policymakers who had power over me and millions of others."
Currently, Buttigieg is polling in fourth place for the Democratic party's presidential nomination, according to an average of national polls by Real Clear Politics. He has an average of 5 percent of support, trailing behind former Vice President Joe Biden (27.8 percent), Senator Elizabeth Warren of Massachusetts (26 percent), and Senator Bernie Sanders of Vermont (15.2 percent). O'Rourke trails further behind in seventh place, with just 1.8 percent overall in the aggregate of national polls.