Pete Buttigieg Releases Sweeping Climate Plan, Calls it "One of the Greatest Tests in Our History"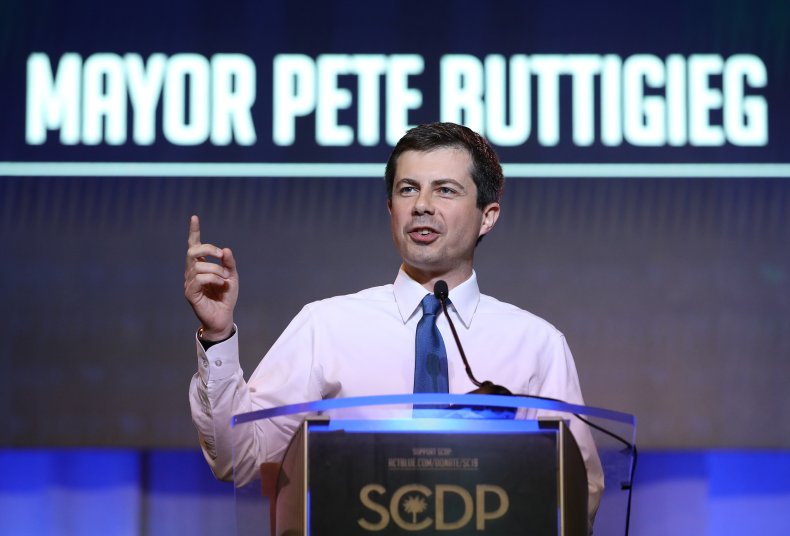 Pete Buttigieg, the Democratic presidential candidate and South Bend, Indiana, mayor, released a sweeping plan to address climate change on Wednesday, calling it "one of the greatest tests in our history."
"Climate catastrophe is on the horizon, and history will judge us for how we rise to meet this challenge," the plan observes. "We have seen this problem evolve from a theory to a reality to, now, an emergency."
The plan revolves around a three-pronged approach to retooling America's fossil fuel-dependent infrastructure. The centerpiece of Buttigieg's proposal is a comprehensive series of measures to transform the American economy into a "clean" economy. This would include a carbon tax, quadrupling investment in clean energy research to $25 billion by 2025, instituting a national bank to finance green projects, ending tax subsidies for the fossil fuel industry and modernizing the transportation sector, among other initiatives.
As part of the economic revitalization plan, Buttigieg estimates that the various initiatives would create over three million high-paying jobs over the next decade. These new industry workers would assist in the manufacture of green products such as solar panels, electric vehicles and wind turbines, in addition to working on redeveloping under-resourced infrastructure projects.
The jobs component would involve retraining workers in sectors of the economy once buoyed by an institutional preference for fossil fuels.
"Workers in industries impacted by the changing energy landscape will be guaranteed support through a transitional fund — $200 billion over 10 years — to invest in community economic development and training and transition programs for displaced workers, making retirement and health benefits available to all who want them, and offering loan guarantees for renovating existing plants and assembly lines to build new low-carbon products and create jobs in their communities," the plan explains.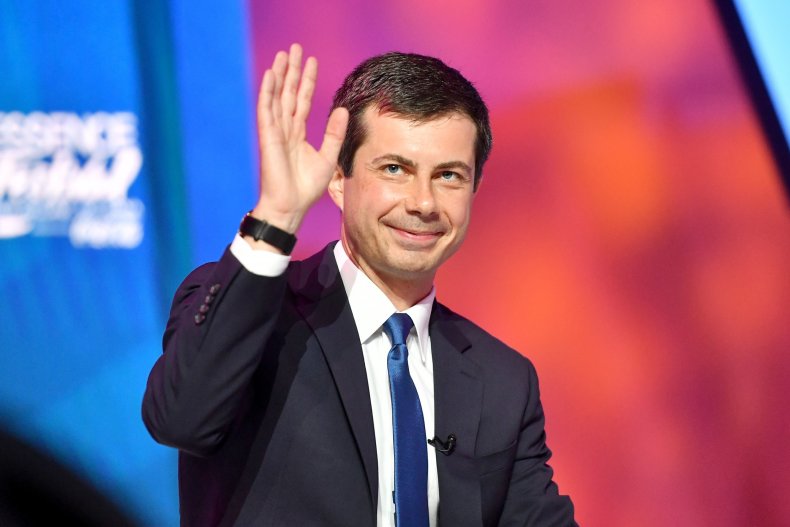 The second part of Buttigieg's plan would acknowledge the inexorable effects of climate change, despite efforts to curb the most harmful consequences. Regional "resilience hubs" would be established to advise local communities on risk management as climate change delivers varying impacts, such as warmer average temperatures, more volatile weather events and rising sea levels.
In a barb directed at President Donald Trump, Buttigieg exclaims in the third prong of his plan that he will seek to "restore American leadership" on climate change.
"We will rebuild our most important global relationships and heal internal divisions by bringing together Americans together right here at home," he says. "We will change the system of how the federal government works on climate change solutions, set aggressive standards and goals for results, and empower state and local governments to partner in this effort."
Part of this leadership plank would convene a climate summit in Pittsburgh, a nod to Trump's infamous declaration when he pulled out of the Paris Climate Accords that his administration was elected to represent the residents of "Pittsburgh, not Paris."
Buttigieg also acknowledged in his plan the grave national security threat that the effects of climate change pose, a notion the Pentagon gave credence to with its January 2019 report describing climate change as a "national security issue" that could impact the military's "missions, operational plans, and installations."
The United Nations' Intergovernmental Panel on Climate Change released a seminal report last year, finding that the world has to reach net-neutral carbon emissions by 2050 to stave off the most detrimental effects of climate change. Buttigieg claimed that his plan set out a "realistic" agenda for achieving net-zero emissions by this deadline.
"My goal is to make our society a net-zero emissions one no later than 2050, working aggressively toward immediate targets to be met in the years ahead. We will build a resilient nation that can stand up to the extreme weather and sea level rise we are already facing, and lead the world in bringing our international partners and local leaders together to solve this crisis," he writes. "When we tell our children and grandchildren about what we did in this moment, we must tell them that we worked together, took bold action and met the greatest challenge of our time — for ourselves and for them."
Most of the other Democratic candidates have released comparably ambitious climate change proposals, which include similar approaches as those Buttigieg is calling for, such as massive government investment in green technology and re-entering the Paris Climate Accords.
Trump, on the other hand, has previously called climate change a "hoax" invented by China. His administration on Wednesday proposed new rules to roll back standards for low-energy light bulbs.
Eighty-four percent of Democrats view climate change as a major threat to the country, a recent Pew Research Center survey found. Just over two-thirds of Democrats said the issue should be a top priority for Congress, and in a 2018 survey, 82 percent of registered Democrats said environmental issues would be very important when determining their vote.