Former South Bend, Indiana Mayor Pete Buttigieg raised some eyebrows at Wednesday night's Democratic presidential debate in Nevada as he claimed that the "number one place to live out the 'American Dream' right now" is not the United States, but Denmark.
Asked what his stance was on Democratic socialist Vermont Senator Bernie Sanders' plan to require all companies to turn over up to 20 percent of their ownership to employees over time, Buttigieg said he thought "employee ownership of companies is a great idea."
However, he said, "I'm not sure it makes sense to command those companies to do it. If we really want to deliver less inequality in this country," Buttigieg said, "then, we've got to start with the tax code and we've got to start with investments in how people are able to live the American Dream, which is in serious, serious decline."
"As a matter of fact," Buttigieg said, "last time I checked, the list of countries to live out the American dream, in other words, to be born at the bottom and come out at the top, we're not even in the top ten." The "number one place to live out the American dream right now," he said, "is Denmark."
The former South Bend, Indiana mayor's comments came as something of a surprise to some following the debate, particularly given that Denmark has a universal healthcare system not wholly unlike Sanders' own universal healthcare plan, which Buttigieg has been critical of.
"I'm pretty sure it undercuts @PeteButtigieg's argument against Sanderism to point out that the #1 place to live out the American dream right now is Denmark," Rachel Bitecofer of the Niskanen Center said in a tweet.
"Did @PeteButtigieg just say that Denmark was the best country to live out the American dream? Denmark has: #Universalhealthcare... #Tuitionfreecollege... Disability, old-age, & survivorship benefits at virtually no charge to all. That's Democratic Socialism," said Democratic Congressional candidate Isiah James in another tweet.
The former South Bend mayor's own plan would seek to guarantee universal coverage through Medicare "for all who want it" by providing an affordable insurance option to the currently uninsured, with a public alternative that would provide the same essential health benefits as those currently available on the marketplaces.
Sanders was also quick to catch on to Buttigieg's comments, addressing criticisms from former New York City Mayor Mike Bloomberg, who appeared to compare democratic socialism to "communism," by bringing the conversation back to Denmark once again.
"Let's talk about democratic socialism," Sanders said. "Not communism, Mr. Bloomberg. That's a cheap shot."
"Let's talk about what goes on in countries like Denmark, where Pete correctly pointed out they have a much higher quality of life in many respects than we do. What are we talking about?" Sanders continued. "We are living in many ways in a socialist society right now. The problem is, as Dr. Martin Luther King reminded us, we have socialism for the very rich, rugged individualism for the poor."
Sanders also later raised the fact that other countries, not just Denmark, are able to provide universal healthcare.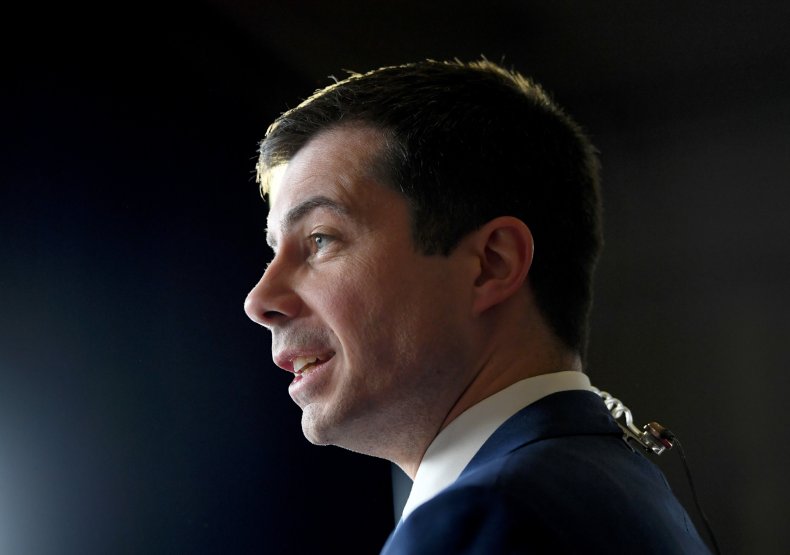 "Somehow or another, Canada can provide universal health care to all their people at half the cost. U.K. can do it. France can do it. Germany can do it," he said." All of Europe can do it. Gee-whiz, somehow or another, we are the only major country on Earth that can't do it. Why is that?" said Sanders.
Sanders claimed to have the solution already, however, following up with: "I'll tell you why. It's because, last year, the health care industry made $100 billion in profits. Pharmaceutical industry, top six companies, $69 billion in profit. And those CEOs are contributing to Pete's campaign and other campaigns up here."
As Buttigieg tried to cut in, saying: "Let's clear this up right now," Sanders appeared to have the last word in that immediate exchange, asserting: "Maybe it is finally time that we said as a nation, enough is enough, the function of a rational health care system is not to make the pharmaceutical industry and the drug companies rich. It is to provide health care to all people as a human right, not a privilege."