Republican Preacher Runs Shocking Blog Post About Pete Buttigieg, Claims Gay People Die Younger Than 'Normal People'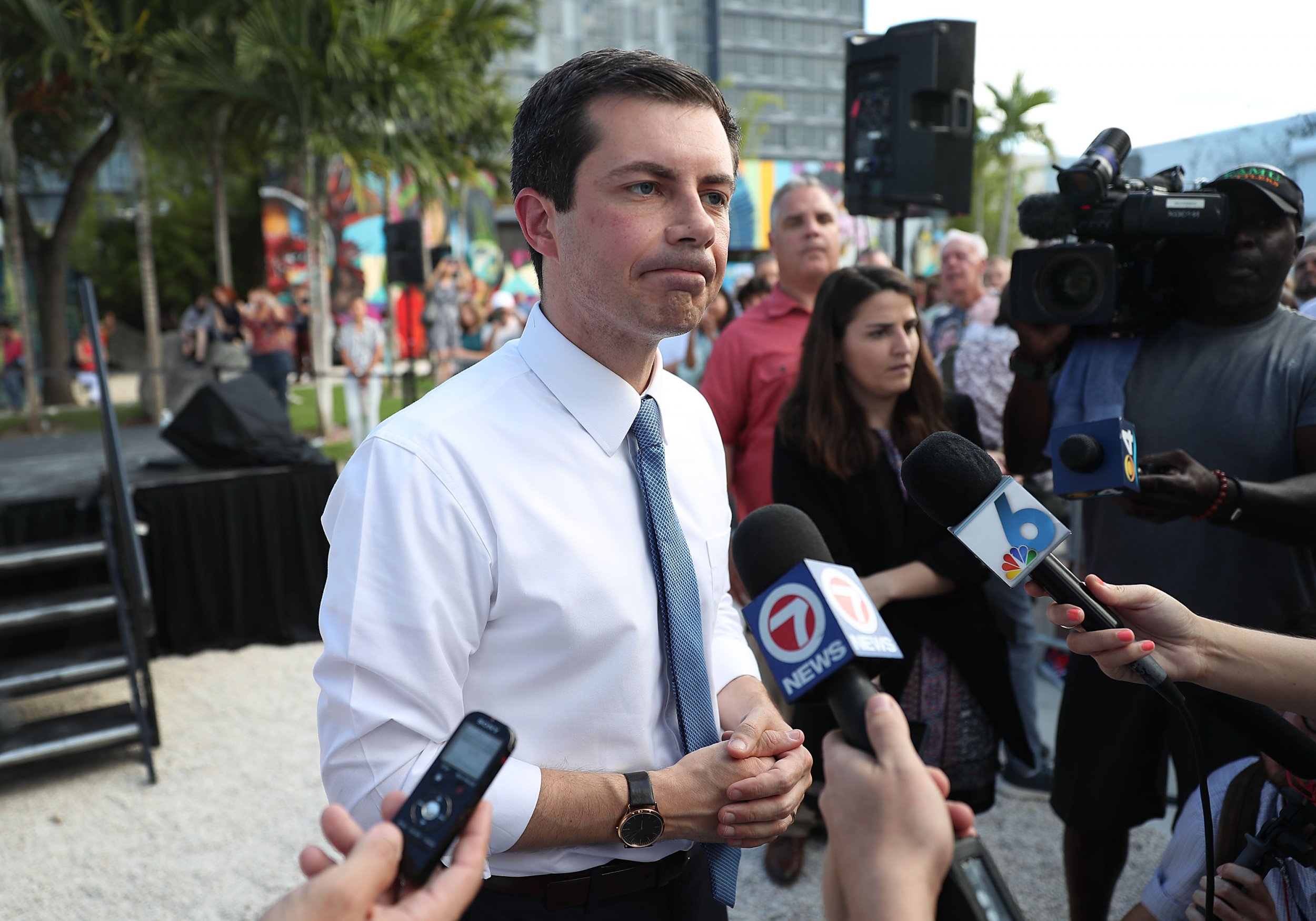 A former member of the Indiana House of Representatives is the latest evangelist to verbally attack the sexuality of 2020 presidential candidate Pete Buttigieg.
Don Boys, a fundamentalist Baptist preacher from West Virginia, published an offensive blog post last Wednesday suggesting a gay president's tenure could be cut short because the lifespan of all homosexuals is "about 20 years less than for normal people."
The former lawmaker said it was his right as a voter to ask "how gay Pete is" and if his medical records would be made public. Boys, asserting that "homosexuals are notoriously promiscuous," made a series of baseless claims and suggested Buttigieg should address them.
The preacher said that 17 percent of homosexuals admit to "rubbing or ingesting" the feces of partners and that 41 percent practice fisting—at times with carrots and "even gerbils!" He claimed that 90 percent of homosexuals use illegal drugs and 70 percent admit to having at least one STD. Purporting to cite "the largest study ever conducted," he said 23 percent of homosexuals "participate in golden showers."
"Since homosexuals do many dangerous things it seems wise, considerate, thoughtful, and loving to suggest they cease such dangerous activities," he wrote. "We strongly suggest that one should not smoke, eat much red meat, not drink, and not gain weight since those are deadly activities. Why is it unreasonable… to demand the same of homosexual candidates?" he added.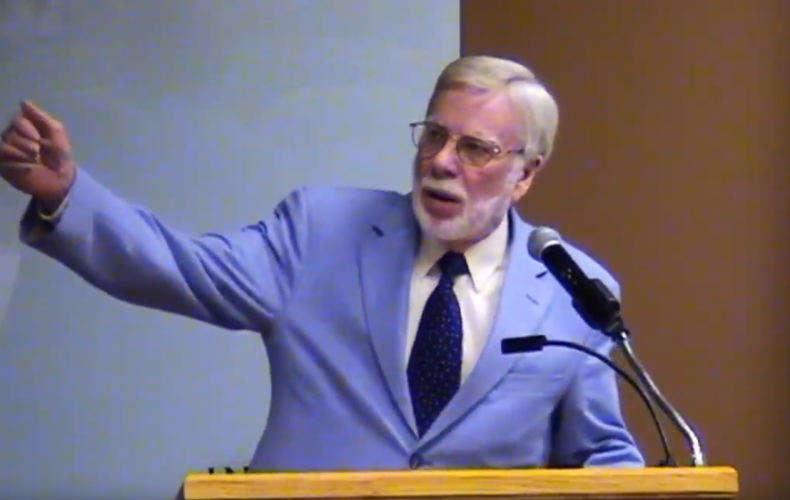 The post was titled "Pete, Since You Brought it Up, How 'Gay' Are You?" The headline was in reference to a comment Buttigieg previously made during a TMZ interview in which he said: "I'm gay as a… I don't know, think of something really gay, that's how gay I am."
Boys' post generated a backlash on social media after the Friendly Atheist blog drew attention to it. "How do you wake up in the morning and face a new day with such ignorance and hate in your heart?" wrote one Facebook user. Another added: "You are a foul person."
Buttigieg, an openly gay Christian who is currently the mayor of South Bend, Indiana, has surged in popularity since announcing his intention to run for president back in April. Polling indicates he is in the top five Democratic Party candidates, trailing Joe Biden and Bernie Sanders.
Buttigieg's sexuality has attracted criticism from religious opponents in recent months. In April, Bishop E.W. Jackson claimed that his supporters wanted to turn America into a "homocracy."
Later the same month, evangelist Franklin Graham said on Twitter that he believed homosexuality was a religious sin and "not something to be flaunted, praised or politicized."
Graham's comments appeared to have been a response to Buttigieg stating that "God does not have a political party" while speaking about his own faith during a town hall two days earlier.
As reported by LGBTQ Nation, according to research published by the Amercan Sexual Health Association, one in two sexually active persons will contract an STI by age 25 regardless of sexual preference. According to the Centers for Disease Control and Prevention, HIV can be controlled with medical care and "someone diagnosed with HIV and treated before the disease is far advanced can live nearly as long as someone who does not have HIV."