Watch Pete Buttigieg Fox News Town Hall: Live Stream, Time Info as 2020 Candidate Looks to Reach Trump Voters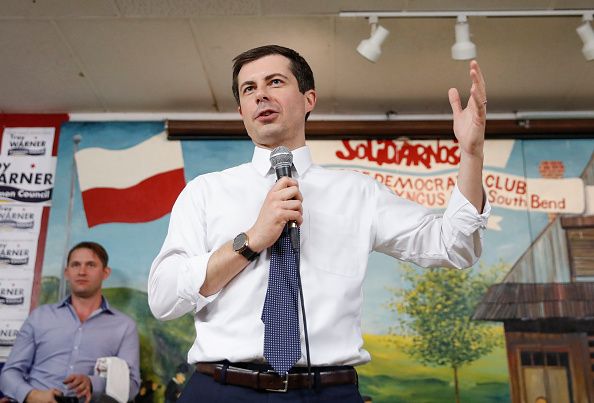 South Bend, Indiana, Mayor Pete Buttigieg will become the latest presidential candidate to hold a town hall event on Fox News, despite some Democrats calling for a boycott of the media organization.
Buttigieg will answer questions from voters in Claremont, New Hampshire, on Sunday in an event moderated by Fox News host Chris Wallace. The event will begin at 7 p.m. ET and will be broadcast on the Fox News Channel. It can also be live streamed at Fox News Go.
The openly-gay 37-year-old mayor has been rising in the national polls since officially launching his 2020 White House bid in mid-April. Part of the reason for his newfound celebrity is that he has made himself totally available on social media and in the news—both on television and in print.
But appearing on Fox News has been a controversial area for the 2020 Democrats as candidates and officials argue over the network's legitimacy. Questions about bias have plagued Fox News since a series of reports alleged the network has protected Donald Trump from scandal, including refusing to run a story prior to the election about accusations of Trump having an affair with Stormy Daniels. Fox News has denied the allegation.
Democratic National Committee Chair Tom Perez announced last month that the Party would reject a request from Fox News to host a primary debate. In a statement, Perez pointed to the recent news reports as reasons why "we cannot rely on Fox to host a fair and neutral debate."
President Trump slammed Democrats for refusing to have Fox News as a media partner in the debates, writing on Twitter at the time that he will also protest "Fake News" outlets.
Other 2020 Democrats, including Bernie Sanders and Amy Klobuchar have done town halls moderated by Fox News. But Massachusetts Senator Elizabeth Warren refused to hold such an event with the network.
In a series of tweets, Warren said Fox News was "designed to turn us against each other" and to "provide cover for the corruption that's rotting our government and hollowing out our middle class." She added that "Fox News is welcome to come to my events just like any other outlet. But a Fox News town hall adds money to the hate-for-profit machine. To which I say: hard pass."
But Buttieg's communications adviser Lis Smith told NBC News in a statement that the mayor is willing to "talk to every audience" regardless of the news outlet.
"We've said from the beginning of this campaign that Pete will talk to every audience and meet voters where they are," Smith said. "For Democrats to win back the White House, we can't just retreat to our safe spaces, we need to aggressively make our case everywhere—that's exactly what Pete is doing."