Pete Buttigieg Proposes National Service Plan While Donald Trump Plans Military Parade
Democratic presidential candidate Pete Buttigieg unveiled a new plan ahead of the Fourth of July holiday to vastly expand service opportunities for young people in America. The plan, said the South Bend, Indiana, mayor, would provide vital services to underserved communities while uniting the country around support projects.
For some, it was difficult not to draw comparisons between Buttigieg's plan, called "A New Call to Service," and President Donald Trump's Independence Day military parade, which he's calling "A Salute to America."
"The contrast could not be more striking: A narcissistic 73-year-old president who has used his office to enrich himself and his relatives is planning a militaristic, bombastic tribute starring himself (who else?)," wrote Jennifer Rubin in The Washington Post. "Meanwhile, the 37-year-old Afghanistan war veteran and mayor of [South Bend, Indiana] Pete Buttigieg, introduces a plan for national service."
Buttigieg himself struck comparisons between military service and national service.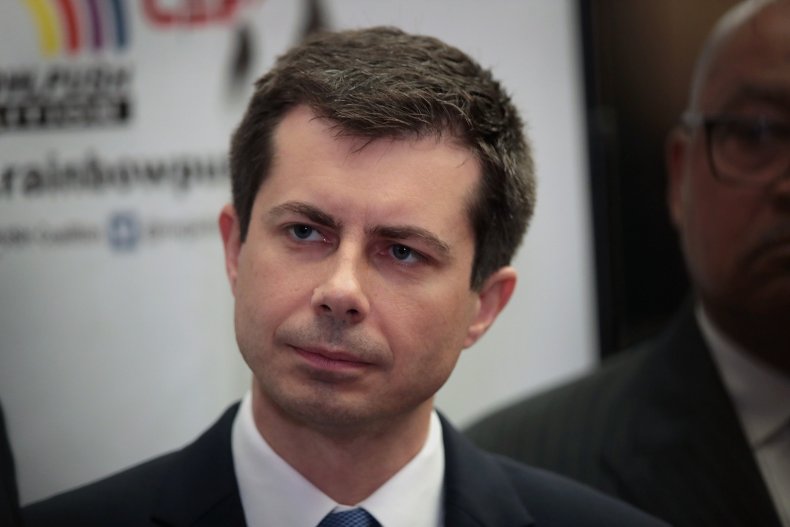 "National service can help us to form connections between very different kinds of Americans, as was my experience in the military," said Buttigieg, who was deployed to Afghanistan in 2014 with the U.S. Navy, in a statement. "I served alongside and trusted my life to people who held totally different political views. You shouldn't have to go to war in order to have that kind of experience, which is why I am proposing a plan to create more opportunities for national service."
He told reporters Wednesday that he believed Trump's parade, "makes America look smaller... we've always been the type of country that respects our military enough to not use them as props."
Buttigieg's program would recruit one million young Americans by 2026 to participate in an AmeriCorps like organization and work on service projects around the country in exchange for a stipend. They would focus recruitment efforts on students from historically black universities, vocational schools, and community colleges.
The White House would oversee the establishment of a Climate Corps, Community Health Corps and Intergenerational Service Corps under the supervision of the chief service officer, who would serve on the Domestic Policy Council and the National Security Council.
Immediately upon taking office, Buttigieg said he would increase the number of available service positions from 75,000 to 250,000. Service fellows would also be eligible for debt forgiveness programs, free career training and hiring preference.
There is no assessment of how much the plan would cost.