Amid a spike in traffic accident deaths, Transportation Secretary Pete Buttigieg said his department is planning on a number of strategies to make roads safer.
In an interview with the Associated Press, Buttigieg said the Department of Transportation will provide $5 billion in grants over the next two years for states to implement lower speed limits, better lighting on crosswalks, additional bus and bike lanes and more. The grants will be funded by President Joe Biden's infrastructure package.
In an October report from the Department of Transportation's National Highway Traffic Safety Administration, Buttigieg said over 20,000 people died on U.S. roads just in the first half of 2021. This is an 18.4 percent increase from the same period in 2020. The report added this is the highest projected number of traffic deaths since 2006.
"We cannot and should not accept these fatalities as simply a part of everyday life in America," he said.
Buttigieg told the AP he expected federal data from the third quarter of 2021 to show an even bigger increase in traffic deaths when it is released next week.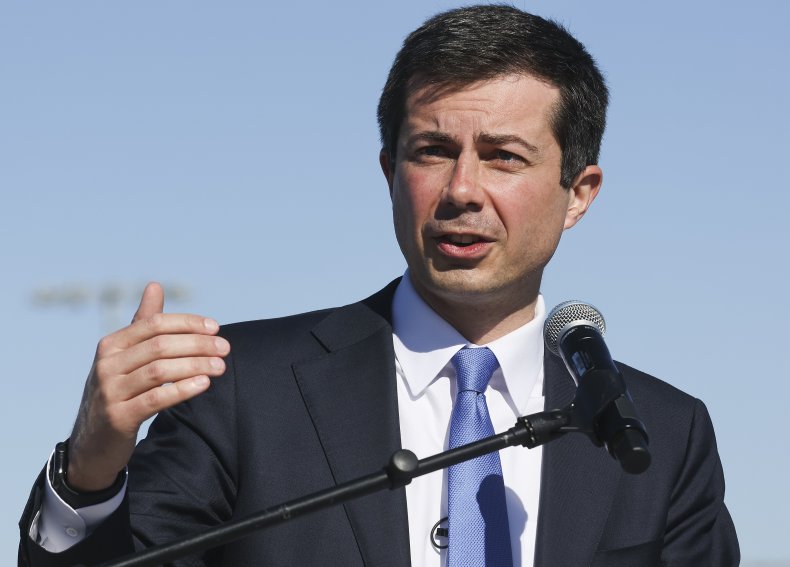 In a Thursday press release, the department announced its new National Roadway Safety Strategy, with some of its "key actions" being improving technology like automatic emergency breaking and investing in road infrastructure.
In the release, Buttigieg said the department "cannot tolerate the continuing crisis of roadway deaths in America."
"These deaths are preventable, and that's why we're launching the National Roadway Safety Strategy today – a bold, comprehensive plan, with significant new funding from President Biden's Bipartisan Infrastructure Law," he said. "We will work with every level of government and industry to deliver results, because every driver, passenger, and pedestrian should be certain that they're going to arrive at their destination safely, every time."
The department said its goal with the NRSS is to reach the "ambitious long-term goal" of someday having zero traffic fatalities. In an interview with Slate, Buttigieg said the department goes "on the record about the concept of embracing zero as the only acceptable level of roadway deaths."
"And while it sounds like a symbolic choice, it can drive a lot of policies," he added.
According to the AP, the NHTSA started seeing traffic deaths begin to increase in 2019. Before then, the fatality rate had been falling for three years in a row. In a report looking at driver behaviors during the COVID-19 pandemic, the NHTSA found since March 2020, instances of speeding, not wearing a seat belt and driving under the influence of alcohol or drugs increased.
"Somehow [traffic deaths have] become over the years and decades as normal, sort of the cost of doing business," Buttigieg told the AP. "Even through a pandemic that led to considerably less driving, we continue to see more danger on our roads."