Pete Buttigieg Releases List of Big-Money Donors, While Some Small Donors Ask For Their Money Back With #RefundPete Hashtag
South Bend, Indiana Mayor Pete Buttigieg released a list of "bundlers," who organize and collect contributions from other donors, on Friday. However, the big-money donors, combined with the release of his McKinsey client list have cause some smaller donors to ask for their money back.
In reaction to criticism from his fellow Democrats, including Senator Elizabeth Warren, about the fundraising he's been doing in the private sector, Mayor Pete Buttigieg has released the names of those who have donated $25,000 or more to his presidential campaign.
The list released by Buttigieg's campaign includes just over 150 names of those who raised thousands for the campaign, including Representative Don Beyer of Virginia. Prior to this, Buttigieg had held closed-door fundraisers which were not open to the press.
"Pete's campaign has been more transparent than any other campaign this cycle. In addition to releasing these names, which no other current campaign has done, Pete has also opened his fundraisers to the press. He has made public 12 years of tax returns, he has held three multi-day bus tours with reporters that were completely on the record, and he has committed to restoring daily press briefings in the White House," said Buttigieg's campaign in a statement given to The Hill.
"We are proud to have the support of more than 700,000 grassroots donors across the country who are helping power this campaign. The only thing people are promised at an event with Pete is that he will use that money to beat Donald Trump," the campaign added exclusively to Newsweek.
Buttigieg's campaign added that the average contribution size to the campaign in Q3 was $32, and 98 percent of their donations were under $200.
The release of this list comes on the heels of Buttigieg's campaign releasing a client list from his time working with the consulting firm McKinsey & Co., a firm that's come under fire for its work for Immigration and Customs Enforcement and Purdue Pharma. Buttigieg worked for neither group during his three years with the company.
Among the other top candidates in the field, former Vice President Joe Biden has allowed press access to his high-end fundraisers, while Elizabeth Warren and Senator Bernie Sanders do not have bundler programs nor do high-end fundraisers.
The call for the release of information largely stemmed from an argument between Buttigieg and Warren over their proposed health care plans. Warren supports the Medicare for All plan, Buttigieg supports a Medicare for All Who Want it Plan—a plan that Joe Biden accused him of stealing during his No Malarkey Bus Tour earlier in December, and which Buttigieg's campaign notes Buttigieg was talking about months before he entered the race. The argument resulted in Warren bringing up Buttigieg's previous consultation work, which prompted Buttigieg to release some of the names of his previous clients.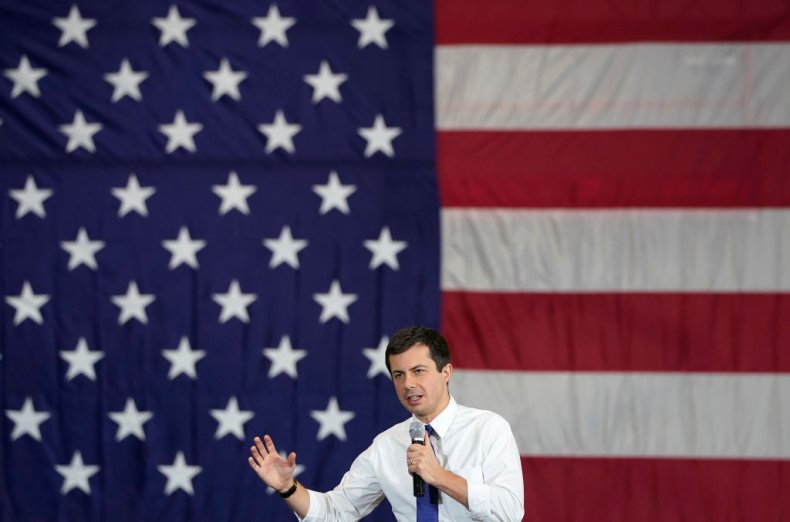 Meanwhile, disappointed Twitter followers are requesting their money back from Buttigieg under the #RefundPete hashtag. Some say they are disappointed by his taking large donations, some say they they're disappointed by his consultation work, some say they felt "fooled" by his behavior and donated earlier in his campaign. Some are even posting screencaps of their refunded donations.
"I got my refund!" said Tom Edwards.
"This past summer, upon reading about his excessive private jet use and seeing his response to Eric Logan's death, I asked for a refund. I'm glad we are using our 'pocket change' to send a message. Power in our collective rebuttal to his lack of transparency," said Jenny Tinch.
Tinch refers to the case of Eric Logan. Logan was an African American man shot by police officer Sgt. Ryan O'Neill in South Bend. O'Neill's body camera was not on at the time of the shooting.
Logan's shooting was an early controversy for Buttigieg during his campaign. This June, the candidate took a break from the campaign trail to head back home to address his constituents.
Buttigieg's campaign notes that the Twitter hashtag was amplified by Twitter accounts with ties to the alt-right.
Updated (12/14/2019 10:30 a.m.): With comments and notes from the Buttigieg campaign.