Pete Buttigieg Says He Does Not Respect Donald Trump: 'At a Deeper Level I Don't Think He Respects Himself'
Presidential candidate Mayor Pete Buttigieg told Chris Cuomo on CNN that President Donald Trump doesn't respect his own presidency and that "at a deeper level I don't think he respects himself."
Guesting on Cuomo Prime Time, Buttigieg was asked by host Chris Cromo if he respected President Trump.
"I respect the office of the presidency," Buttigieg replied. "He has done nothing to command my respect, I'll say that."
"Why?" Cuomo asked.
"Because he doesn't respect his own presidency and, frankly, at a deeper level, I don't think he respects himself."
"I think he's created sort of a cartoon character," Buttigieg continued, "which is fine if you're a reality TV star, where you're playing a part, even if the part is yourself."
Buttigieg also spoke about Trump's perceived lack of integrity.
"When you're the president of the United States," Buttigieg said, "lives depend on your integrity, on your wisdom, on your judgment, and I just don't see it in this White House."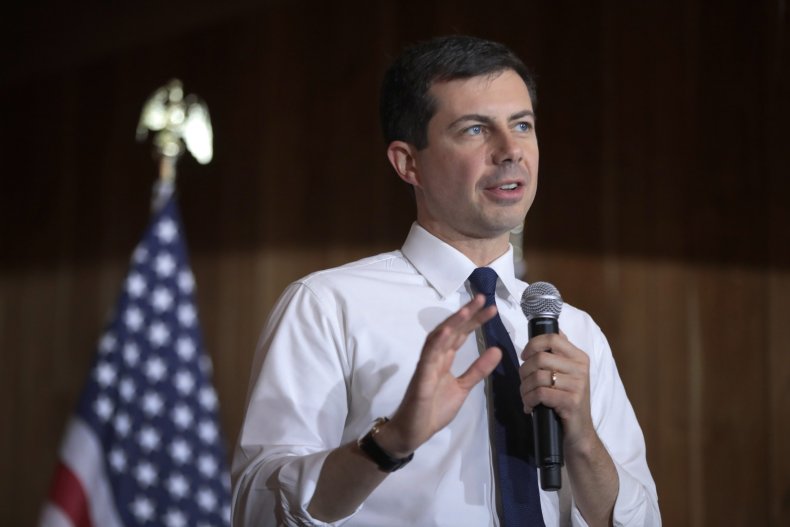 Not only did Buttigieg not see those qualities in Trump as president, he did not see them in Trump as a human being.
"I don't see any integrity there. I mean you look at him and there's just a sense that he would do anything. This is a guy who has shown no evidence of any principle other than that of advancing himself and that is so costly right now, especially now that he's got this level of power."
Mayor Buttigieg also derided Trump for not fulfilling his campaign promises.
"The only promise he's managed to keep is a tax cut for the enormously wealthy," Buttigieg said. "Manufacturing workers are actually worse off. He's not building the wall. He's never gonna build the wall and the part he did build, they're sawing through."
"And moreover," he added, "I don't think any of the things he said he was going to do are things he actually cares about."
After his appearance on CNN, Buttigieg took to Twitter to reinforce his statements, saying that President Trump has not done enough to command the respect of voters.
Trump has attacked Buttigieg on Twitter in the past, saying that Fox News was "wasting airtime" by covering his campaign. He also compared Buttigieg to fictional Mad magazine figurehead, Alfred E. Neuman.
Buttigieg responded by saying, "I don't care," according to The Hill.
Buttigieg's ranking in Iowa polls for choice for Democratic nominee among likely Democratic Iowa caucusgoers rose to 19 percent, placing him just behind Elizabeth Warren who holds the top spot at 20 percent.