Pete Buttigieg Says Republicans Would 'Love' to Avoid Discussions of Court Packing
Democrats should not be distracted by discussions of court-packing during the Senate confirmation hearings of Judge Amy Coney Barrett, according to former Democratic presidential candidate Pete Buttigieg.
Barrett was nominated by President Donald Trump to fill the U.S. Supreme Court left vacant by the death of Justice Ruth Bader Ginsburg in September. While some Democrats have said the seat should be left vacant until after the November presidential election, Trump has said that he has the right to make the nomination. Democrats have indicated that they may expand the number of justices seated on the Supreme Court, much to the consternation of the GOP.
While Democratic presidential nominee Joe Biden has said he is "not a fan" of court-packing, the idea that Democrats could place more liberal justices on the Supreme Court has come up during Barrett's hearings. Buttigieg told CNN's Chris Cuomo on Tuesday that Democrats need to keep their eyes on how Barrett's presence on the bench could overturn certain rulings Democrats deem important.
"We know that the Republicans would love to talk about literally anything other than their effort to destroy American health care protections," Buttigieg said.
"They don't want to talk about how this court appointment could affect all of our health care again not as some theoretical structural issue on the court," Buttigieg continued, "but something that could happen to us in our lives beginning in a matter of days."
"And of course the other thing that they don't want to talk about is what's going on with the failed response to the pandemic," Buttigieg added. "And so we're making sure with a level of discipline in the message that we have for the American people in these next three weeks to focus on the things that are most immediately at stake."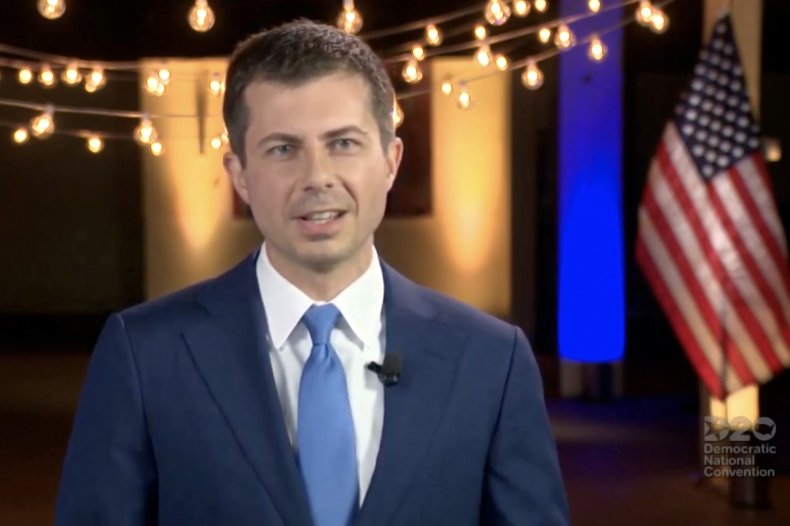 Barrett's appointment to the Supreme Court could set up an overturning of the landmark 1973 Roe v. Wade ruling which legalized abortion. During his initial presidential run in 2016, Trump said he would accelerate the overturning of Roe v. Wade by "putting pro-life justices on the court."
During Tuesday's hearings, Barrett remained neutral on Roe v. Wade, telling the Senate that she "can't express views or cases or pre-commit to approaching a case any particular way."
Some leading Democrats took Barrett's nomination as an opportunity to begin calling for an expansion of the Supreme Court bench. House Judiciary Committee Chairman Jerry Nadler said in a September tweet that if Barrett is approved before the next election that "Congress would have to act and expanding the court would be the right place to start."
Utah Republican Senator Mike Lee said during Tuesday's hearings that court-packing would begin a never-ending cycle where Republicans and Democrats would continue expanding the court bench "incrementally. Before long it looks like the Senate in Star Wars where you've got hundreds of people in there."
Biden has not given a solid answer as to whether he supports court-packing in connection to Barrett's potential appointment, telling Cincinnati television station WKRC on Monday that he is "not a fan" of the court-packing process. Biden did, however, speak about court-packing during a Democratic primary debate in October 2019.
"I would not get into court-packing," Biden said. "We add three justices; next time around, they add three justices. We begin to lose any credibility the court had at all."
Newsweek reached out to the office of Republican Senate Judiciary Chair Lindsey Graham for comment.