Pete Buttigieg Supports His Campaign Organizers' Effort to Unionize
Field organizers for Mayor Pete Buttigieg's presidential campaign have joined a union, a move supported by Buttigieg's campaign.
Buttigieg's campaign has recognized the International Brotherhood of Electrical Workers Local Chapter 2321 as the exclusive bargaining unit for members of Buttigieg's staff who hold the title of "organizer."
"We are proud to work for a candidate who has proposed a bold economic agenda that would restore workers' rights, expand collective bargaining rights, and make it easier for workers to unionize," said a statement from Buttigieg's campaign manager Mike Schmuhl. "We've always said we would live our values and support our staff if they wanted to form a union and today, we are proud to keep that commitment."
"Our team members in the early states and across the country are working hard to make Pete the next President of the United States," the statement continued. "We're looking forward to sitting down at the bargaining table to ensure they are receiving the great benefits and supportive working conditions that every campaign staffer deserves."
Union organizers for Buttigieg's campaign workers also issued a statement reinforcing their support of Buttigieg's candidacy.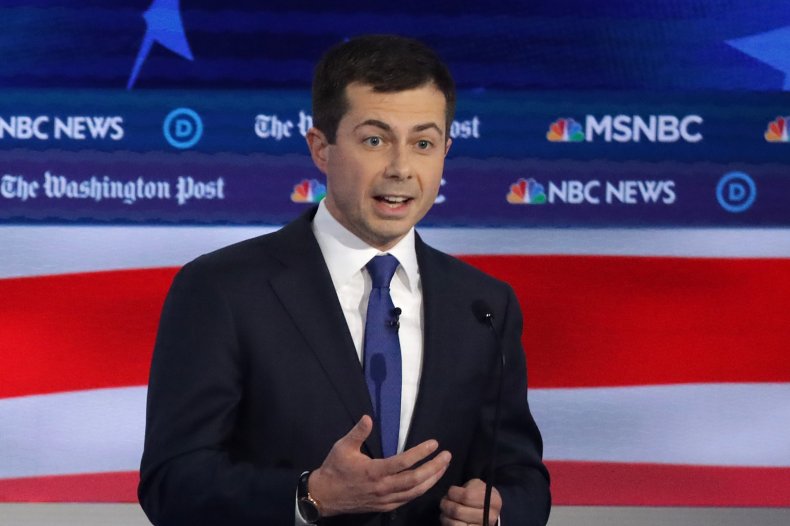 "As organizers with Pete for America, we are proud of Pete Buttigieg's comprehensive and thoughtful policy to empower workers," read the statement. "We believe in Pete and look forward to an America where all workers have the right to unionize without interference and to collectively bargain for fair pay and benefits. Because we believe, as Pete does, in unions for all, we have chosen to unionize with IBEW Local 2321. Creating a dialogue between campaign workers and management serves to benefit everyone; not only on this particular campaign, but for future campaigns and for individuals who seek to join the profession."
"We do our jobs because we believe in the work and we believe in Pete Buttigieg," the statement said. "We consider it a privilege to work for Mayor Pete and to live out our shared values. We believe that part of living out those values is advocating for our coworkers. We look forward to Winning the Era as a unified and unionized campaign."
Staffers for the presidential campaigns of Senator Elizabeth Warren unionized this past September while campaign staffers for Senator Bernie Sanders unionized in July.
Buttigieg has already established himself as a pro-union candidate under sections of his proposed economic plan, including promising massive penalties levied against any company found interfering with union elections.
"Pete will support legislation to provide union organizers access to employees on company premises to talk about the benefits of unionization," Buttigieg's campaign website says. "This includes 'equal airtime on company time,' meaning that employers that convene mandatory anti-union meetings during the workday must provide the same amount of company time to union organizers to make their case. Equal airtime is fully consistent with the proper interpretation of the constitutional principles at stake."