Presidential Hopeful Pete Buttigieg Talks Trump 'Paradox' With Bill Maher, 'Condescension' Among Democratic Party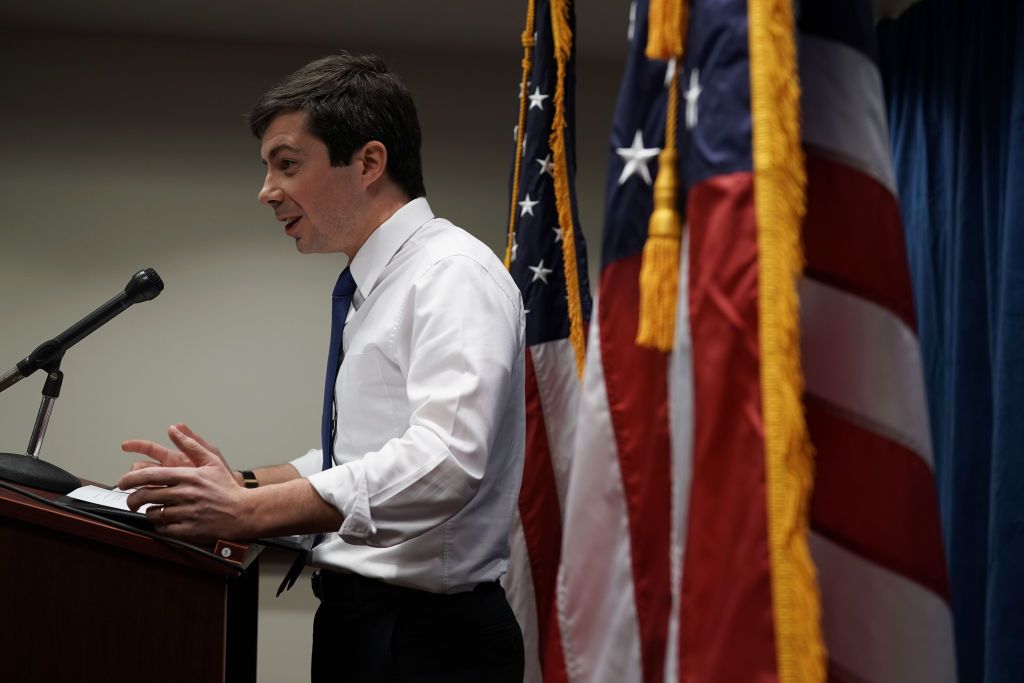 Still riding high on increased visibility and rising poll numbers, presidential hopeful Pete Buttigieg stopped by Real Time with Bill Maher on Friday night to talk about his political positions and how he envisions ousting Trump from the Oval Office.
Buttigieg, who has positioned himself as the intellectual opposite of the blustery commander-in-chief, suggested that Democrats need to reconsider campaigns that are based solely on reactionary positions to Trump's policies.
"The paradox here is that in order to beat Trump, we've gotta run a campaign that's not all about Trump," the mayor from South Bend, Indiana, said. "The more it's about him, I think folks at home are gonna be saying 'Who's talking about me?' Don't get me wrong, you've got to punch back when you're punched. You've got to correct lies when he tells lies, but then we've got to move on very quickly to how our ideas cash out in everyday life."
When Maher asked the Democrat about his steady yet unlikely rise on the national political stage, the 37-year-old suggested that the attraction to his campaign stems from his differences from the current presidential administration.
"Each election in many ways produces someone who is the reverse of what we just had," Buttigieg said. "You could argue that it doesn't get more different from this president than a laid-back, intellectual, young gay mayor from the midwest."
Buttigieg has yet to unveil policy positions that compete in detail with some of his fellow contenders for the Democratic ticket. Instead, he's spoken more broadly about his support for fighting against climate change and in favor of gay rights, police and election reform—all positions held by some or all of his fellow hopefuls. During his appearance with Maher, the Indiana elected said he hoped Democrats would be able to change the party's perception among voters.
"Sometimes there's a sense of condescension coming from our party, fairly or unfairly," Buttigieg said. "A think a lot of people perceive that we're looking down on them. If we allow that to continue, it's going to be a real problem."
By almost all accounts, it's been a stellar week for Buttigieg. The mayor, who ranked third place in an unsuccessful effort to become chair of the Democratic National Committee in 2017, has recently enjoyed a surge in prominence stemming from a slew of national media appearances. A Thursday Quinnipiac poll of the 2020 Democratic race showed Buttigieg rose four percentage points in support, locking him in fifth place with Sen. Elizabeth Warren. Former Vice President Joe Biden, who has yet to officially announce his campaign, leads the field in first place, with Sen. Bernie Sanders, Beto O'Rourke and Sen. Kamala Harris rounding out the top of the heap. The Emerson Poll from Iowa placed the mayor, who is more local to the Hawkeye State than the other leading candidates, at third place among Iowa voters.
Watch the full conversation between Maher and Buttigieg in the video above.