Pete Buttigieg Blasts Trump Administration's Iran Rhetoric and Suggests Troops Could Be Used as 'Props'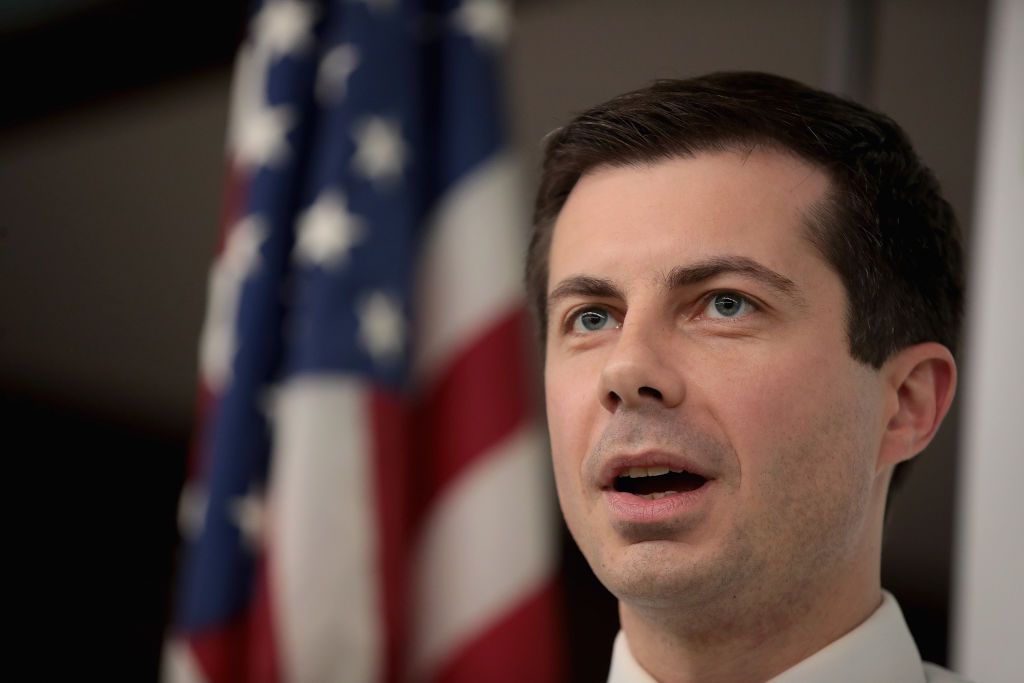 Democratic presidential candidate Pete Buttigieg says U.S. troops are being used as "props" and questions the rationale for the Trump administration's bellicose talk on Iran.
"It certainly doesn't seem it's being driven by a coherent regional security strategy. So it makes you wonder whether it's being driven by a domestic political strategy. If so, that's extremely upsetting," Buttigieg, the mayor of South Bend, Indiana, tells Newsweek.
"Yesterday, I was at a ceremony where we were acknowledging South Bend high school students who were committing to go in the military. And the idea that they might be used as props, as has already happened at the border, is really disturbing to think about."
The White House did not immediately respond to a request for comment.
Buttigieg, a U.S. Naval Reserve intelligence officer who did a six-month tour in Afghanistan in 2014, also said he was "puzzled" by President Donald Trump's reliance on National Security Adviser John Bolton for advice about Mideast policy. Bolton was a key advocate of the 2003 invasion of Iraq, which turned into a calamitous occupation during the George W. Bush administration. Over the past several years he has argued for a policy of "regime change" in Iran.
"It's puzzling to me how somebody who had a hand in the Iraq war the way that John Bolton did, seems to be at the center of the saber rattling around Iran, too," Buttigieg said during a wider discussion of his Navy service and foreign policy views. He suggested that the aggressive talk about attacking Iran was driven by a White House desire to divert attention from the multiple investigations into Trump's taxes, his campaign aides's contacts with Russian agents, and alleged malfeasance by cabinet figures.
"I hardly know, from the outside looking in, all the pieces that are going into" Trump's calculus on Iran, he said, "but it does seem a little strange that there's this sudden urgency, and of course it coincides with a moment of considerable embarrassment for the president on other issues."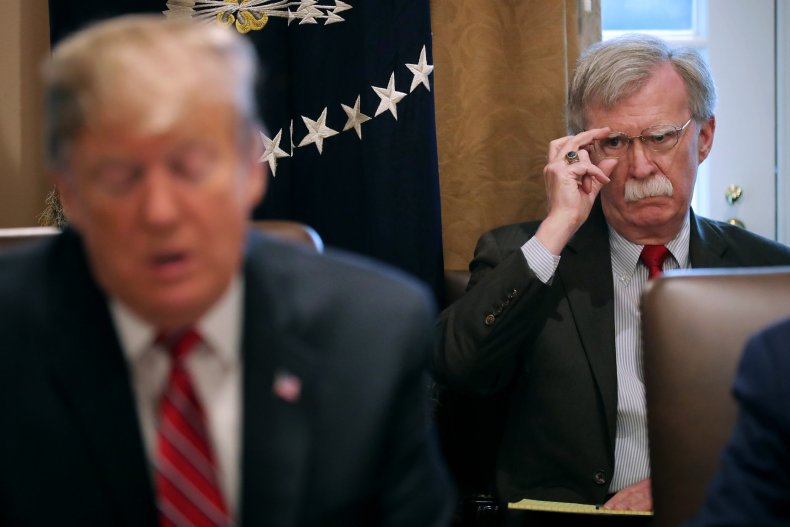 On Wednesday, the U.S. ordered all nonessential personnel to leave Iraq, and last week an aircraft carrier group and other resources were shifted to the Persian Gulf region, the Associated Press and other media outlets reported. The administration also envisioned sending 120,000 troops to the region. Pentagon officials told Newsweek's James LaPorta that if deployed, "the role of the 120,000 U.S. forces would center on logistical support and developing infrastructure to preposition U.S. forces for the option of a ground invasion. The original 120,000 would integrate into an additional surge of U.S. forces sent into the region."
On Thursday members of both parties in Congress demanded more information on the administration's plans and warned against further escalation.
House Speaker Nancy Pelosi, D-Calif, said Trump has "no business" moving toward a Middle East confrontation without approval from Congress.