Pete Buttigieg: U.S. Politics Is 'Horror Show,' Slams Trump's 'Chest-Thumping' Rhetoric in Chuck Todd Interview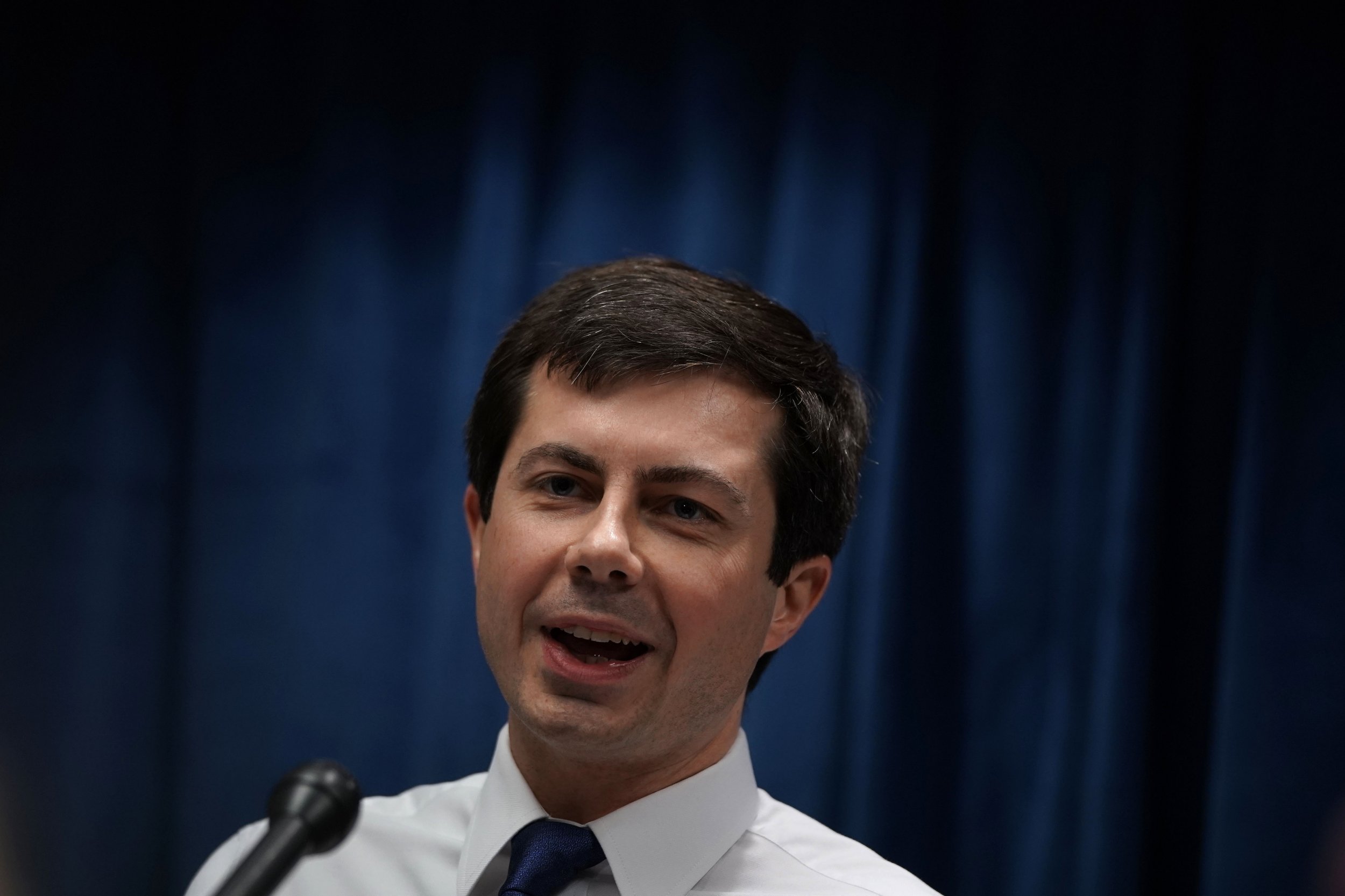 During a 15-minute interview Sunday with Chuck Todd on Meet The Press, presidential hopeful Pete Buttigieg defended himself against critiques that he lacks political experience while also criticizing President Donald Trump's caustic rhetoric.
Todd began by asking Buttigieg — mayor of South Bend, Indiana — why he felt qualified to sit in the Oval Office, despite never having served as an elected official in Washington like other contenders for the Democratic ticket, including Senators Elizabeth Cory Booker, Kamala Harris, Bernie Sanders and Elizabeth Warren.
In response, Buttigieg argued that his relative inexperience was, in acutality, an advantage.
"I would stack up my experience against anybody," he said. "I know it's not as traditional, I haven't been marinating in Washington here for a very long time and I'm not part of that same establishment, but I would argue that being a mayor of a city of any size means that you have to deal with the kinds of issues that hit really hit Americans."
He continued by noting his extensive experience serving in the U.S. military, and then suggested his candidacy would be an antidote to the fiery rhetoric oozing out of the Trump administration, which he said suffers from a "loss of vision" and a "loss of decency."
"It just might make sense for somebody my age, coming from experience in the industrial midwest, nonfederal, different background, bringing something that will actually help Americans envision the world as it will be in 2054, the year that I will be the current age of the current president," he said in the conversation. "And just change the channel from this mesmerizing horror show that's going on in Washington right now."
Buttigieg, who is still in the exploratory stage of his campaign, is expected to make an official campaign announcement next week in South Bend, Indiana.
So far, the 37-year-old—who would make history not just as the youngest president ever, but also as the first openly gay politician to nab a spot on a major party ticket— has made moderate gains by framing himself as the political and ideological antithesis of President Donald Trump. When asked to square Trump's support among evangelicals with the president's actions, Buttigieg said it was "frustrating" since Trump was preoccupied with "chest-thumping look at me-ism" rather than the tenants found in scripture.
"The hypocrisy is unbelievable," he said, referring to Trump's support among the religious right. "You have someone who..acts in a way that is not consistent with anything I hear in scripture or in church.
He continued, "You see the diametric opposite of [biblical teachings] in this presidency."
Watch the full interview with Buttigieg here.