Pete Buttigieg Says White Supremacy, Systemic Racism Pose 'Greatest Risk of Ending the American Project'
2020 Democratic hopeful Pete Buttigieg suggested that white supremacy and systemic racism pose the "greatest risk of ending the American project" while discussing his agenda for black voters.
The South Bend, Indiana mayor discussed the issue during a guest appearance on The Breakfast Club radio show on Friday morning. Co-host Charlamagne tha God asked Buttigieg to explain his Douglass Plan, adding that the mayor was the "only candidate that's presented a real black agenda."
"Look if you think about it, white supremacy is the thing beneath the surface of American life that has come closest to ending American life," Buttigieg said. "If you think about the Civil War, I would say that's the closest we've come to Americans ending and that was the force that brought that about."
Buttigieg added that "it remains the case that one of the things that runs the greatest risk of ending the American project is systemic racism."
The mayor went on to say that everyone needs to acknowledge their role in perpetuating the country's racialized system, noting that "our generation is either going to fix this or we're going to blow it."
Early polling has shown Buttigieg to be struggling to garner support among African American voters. Those numbers further declined in the aftermath of a South Bend police shooting in June when a white officer shot and killed a black man. The officer has resigned and Buttigieg has ordered an independent investigation of the fatal incident.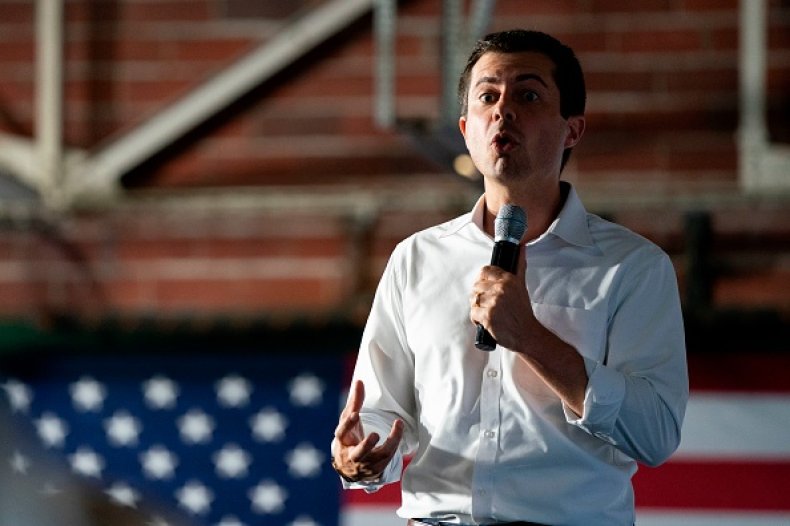 Buttigieg released the Douglass Plan in July, in which the 2020 Democrat laid out an approach for dismantling racist structures and systems in American society.
"We've seen a rise in white nationalism, an economic gap between black and white workers that grows instead of shrinks, and worse health outcomes for black Americans, particularly new mothers, that should make us all wonder how the richest country on earth can allow this to happen under our noses," Buttigieg said in a statement when the agenda was released.
The 18-page plan proposes changes to the country's health, education and criminal justice systems. It would award 25 percent of all government business contracts to minority entrepreneurs, aims to reduce the incarceration rate by half and "massively increase" federal resources for schools. Buttigieg would also invest $25 billion in free public college tuition for low-income students and increase resources for historically black colleges.
"This is largely due to our nation's failure to reconcile our history and reshape how it is taught to be more accurate, honest and inclusive," Buttigieg said.