Pete Buttigieg Says He Won't 'Order Americans' Onto Public Insurance Like Elizabeth Warren and Bernie Sanders
Democratic presidential hopeful Pete Buttigieg said on Sunday that his proposed public healthcare plan would be "better" for Americans than current private options, but he differentiated it from that of fellow 2020 contenders Senators Bernie Sanders and Elizabeth Warren, by saying he wouldn't "order Americans" onto Medicare-for-all.
"We need to make sure that we have a vision that gets everybody covered," Buttigieg, who is currently the mayor of South Bend, Indiana, said Sunday during an interview with CNN's State of the Union when he was asked about his forthcoming health care plan. "The difference in my vision of Medicare-for-all who want it – versus Sanders, Warren vision – is I think we can do that and not order Americans onto that public alternative," he said.
Buttigieg asserted that he thinks his public alternative health care plan "will probably be better than all of the private plans." But the candidate said that he trusts "the American people to make that decision for themselves."
Although the South Bend mayor has yet to release a comprehensive health care proposal, he has long argued that a Medicare-for-all plan can exist nationwide, while private insurance alternatives remain available.
Under the vision of Sanders and Warren, all Americans would be transitioned to a public health care plan, which they point out is the norm in many other developed and wealthy nations. Their version of Medicare-for-all would still allow private insurance to exist to provide supplemental coverage for anything not covered by the public health care plan, but it would not allow for duplicate private coverage.
Warren has received some criticism for backing Sanders proposal instead of creating her own. Critics have pointed out that she is the candidate with a plan for almost everything, but when it comes to health care, she has deferred to that of her fellow progressive contender.
"I support Medicare-for-all. I think it's a good plan. And look, I support a lot of plans — other things that people have come up with. When they're good plans, let's do it," Warren told CBS News last week. "This isn't some kind of contest [where] I got to think of mine first. It's what's best for the American people," she added.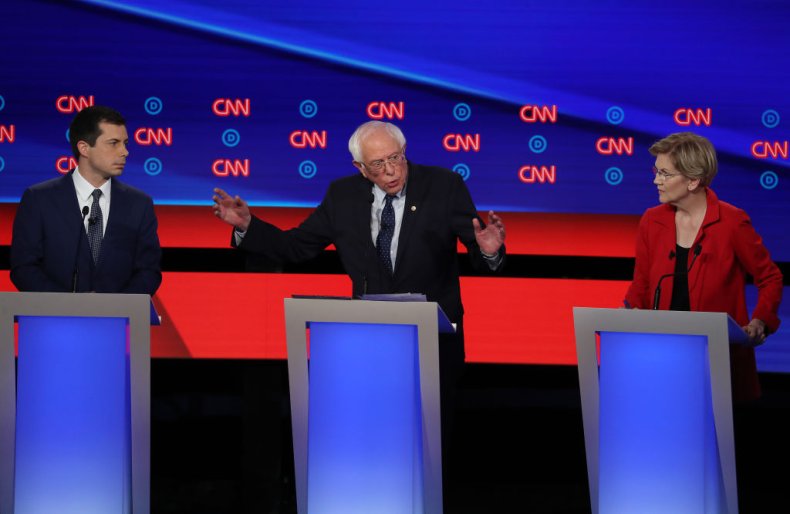 Former Vice President Joe Biden, who is currently the leading candidate for the Democratic presidential nomination in most polls, has been highly critical of the Medicare-for-all proposals of other Democratic contenders. He has argued for expanding the Affordable Care Act (ACA), commonly known as Obamacare, which the administration of his former boss then-President Barack Obama passed into law.
Biden has equated replacing the ACA with Medicare-for-all to President Donald Trump's and Republican attempts to do away with Obamacare. He has argued that it would get rid of Obamacare, which is something he would not support. Critics have taken issue with the way Biden has characterized Medicare-for-all however, as he suggested it would leave some Americans without insurance, when it would in fact replace their existing coverage.