Chasten Buttigieg, husband of Transportation Secretary Pete Buttigieg, has emerged as a vocal opponent of a new bill in Florida aimed at banning discussions about sexual orientation and gender identity at schools, and he's accusing state lawmakers of hiding the "Don't Say Gay" bill behind parental rights.
"I don't think this is really about parents' rights. Parents' rights to do what? Tell LGBTQ kids they don't belong? To push LGBTQ families away and into the closet?" Buttigieg told CNN on Tuesday.
"I just don't think this is what the governor should be focusing on. I think this hurts kids. This will hurt families and this isn't about education or parents' rights," he said. "I think it about using the LGBTQ community as a scapegoat, which we've been used as throughout multiple times in history."
His comments come in response to the Parental Rights in Education bill, also known to critics as the "Don't Say Gay" bill, that was passed by the Florida House committee last week.
If the bill is passed into law, it would allow parents to take legal action against their child's school district if they believe their "fundamental right to make decisions regarding the upbringing and control of their children" is being infringed on.
"This bill is about defending the most awesome responsibility a person can have: being a parent," Florida state Representative Joe Harding, who first introduced the bill, said on Thursday. "That job can only be given to you by above."
The bill was introduced alongside a companion bill that would prohibit Florida's teachers from discussing LGBTQ topics that are "not age-appropriate or developmentally appropriate for students" in classrooms.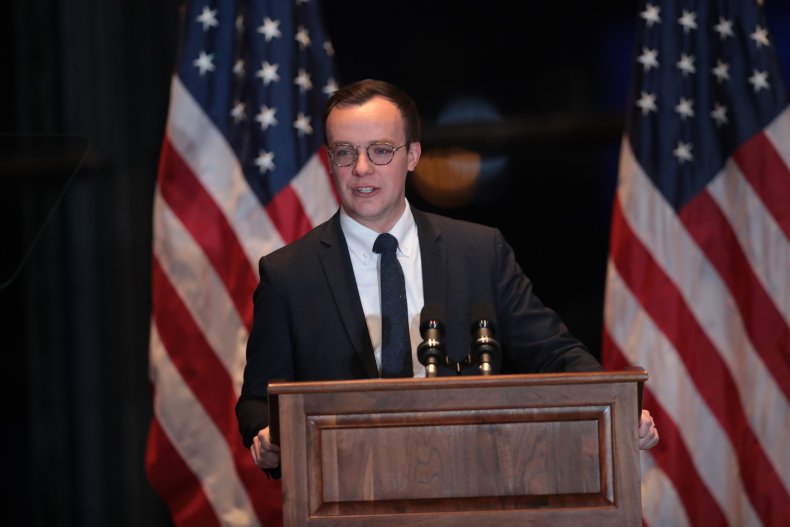 The bill has received heavy criticisms from the LGBTQ community and gay rights advocates, like Buttigieg, who himself has been a teacher.
"Sometimes teachers, especially for me, were my safe place," he said on Tuesday. "Teachers want to be that place where kids feel comfortable learning and we should be making sure that school is a place where kids feel safe, safe to learn."
When the bill moved forward on Thursday, Buttigieg tweeted that it would "kill kids," citing a survey from the Trevor Project that found 4 in 10 LGBTQ youth seriously considered attempting suicide just last year.
"What kind of state are you building where you're essentially pushing kids back into the closet and saying we can't talk about you?" Buttigieg said. "[Kids] take that trauma to heart."
Newsweek reached out to Harding's office for comment but did not hear back before publication.