Pete Davidson Barely Appeared On 'SNL' After Concerning, Cryptic Instagram Post
Pete Davidson did appear on Saturday Night Live (SNL) Saturday after posting a concerning, cryptic Instagram message Saturday morning. His appearance, however, was just a few seconds long. He did not appear in any sketches, aside from pre-taped appearances. Instead, he introduced the musical guests Miley Cyrus and Mark Ronson.
"Once again, Mark Ronson and Miley Cyrus," Davidson said with a small smile as the camera panned away from him. Saturday morning, Davidson posted an iPhone notes screenshot on his now-deleted Instagram account. "i really don't want to be on this earth anymore," the post read. "i'm doing my best to stay here for you but i actually don't know how much longer i can last. all i've ever tried to do was help people. just remember i told you so."
Davidson deleted the post, along with his entire Instagram account, shortly after posting it. The police became involved after his cryptic note went viral, according to USA Today. Lieutenant Paul Ng, NYPD, told the publication they'd done a "wellness check" on Davidson, who was at work after the concerning post.
The SNL comedian has been vocal about his struggles with his mental health in the past. He's admitted to being diagnosed with bipolar disorder along with autoimmune disorder Crohn's disease. The comedian has been publicly ostracized since his breakup with pop sensation Ariana Grande in October, with many of her fans gleefully telling him he'd be better off dead. Even on his Saturday post, he received hundreds of comments telling him he should kill himself.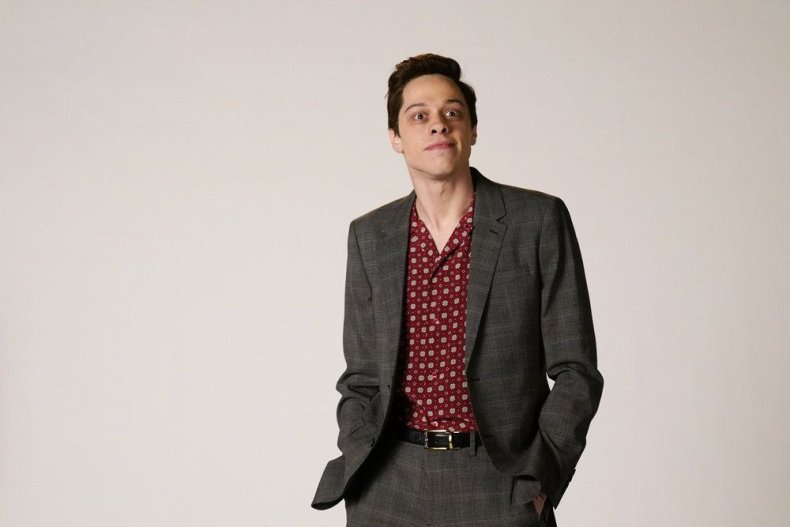 Grande cryptically addressed Davidson's post on her own Twitter Saturday. "I'm downstairs and I'm not going anywhere if you need anyone or anything. I know u have everyone u need and that's not me, but I'm here too," she wrote in the now-deleted tweet.
Davidson's post came after he denounced a joke made by Grande, which upset musician Kanye West. On Friday, Grande joked Twitter should pay attention to the female musicians releasing new music, herself and Miley Cyrus, instead of a feud between West and rapper Drake.
West alleged the comment hurt his mental health, to which Davidson responded. "We need people like Kanye," Davidson said in an Instagram post according to Vulture. "No one should ever point fingers at you for your bravery in speaking about mental health. I'm seriously disgusted."
While Grande apologized directly to West on Instagram, her pleas for peace were amplified after Davidson's depressive thoughts. "I really didn't mean any harm," she tweeted of the joke, according to People. "all i want everyone to be healthy and happy. so desperately. please. my god."