Pete Davidson and Ariana Grande on the Rocks? 'SNL' Star Covers Bunny Ears Tattoo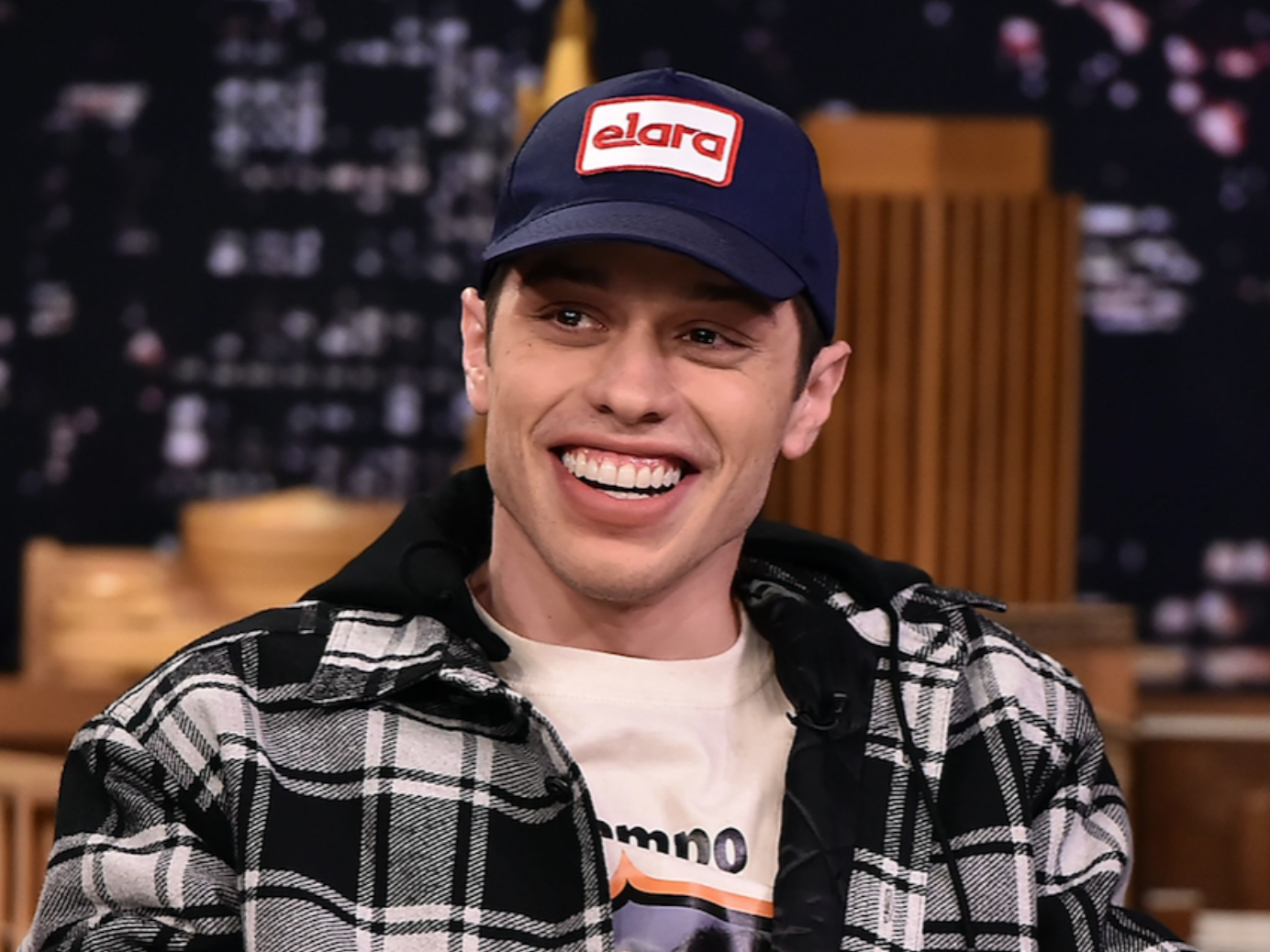 Ariana Grande and her fiancé Pete Davidson have made their romance permanent through a series of tattoos inspired by each other, but the comedic actor seemingly altered his noteworthy bunny ears tattoo in a surprise move.
Fans of the couple took note of Davidson's not-so-subtle tattoo modification on Monday when he stepped out for a game between the Boston Red Sox and the New York Yankees at Yankees Stadium in the Bronx, New York. The Saturday Night Live star's neck initially boasted a Playboy-like bunny ear mask, which resembles the one Grande appeared in on the cover of her third studio album Dangerous Woman.
Davidson initially got his Grande-inspired bunny ears tattoo in June. At the time, tattoo artist London Reese suggested the pair "had a good night" making the design a reality. Now, the tattoo appears as a solid black heart beside the letter "A," which likely represents the first initial in Grande's name. According to Page Six, Davidson changed the tattoo to match one Grande has in an unknown location on her body. This claim, however, hasn't been verified.
Davidson has been spotted without the notable tattoo before. Fans last noticed the funnyman was missing his bunny ear tattoo in July, but TMZ reported that the actor had to have the highly visible ink concealed with makeup for a movie he was shooting with rapper Machine Gun Kelly.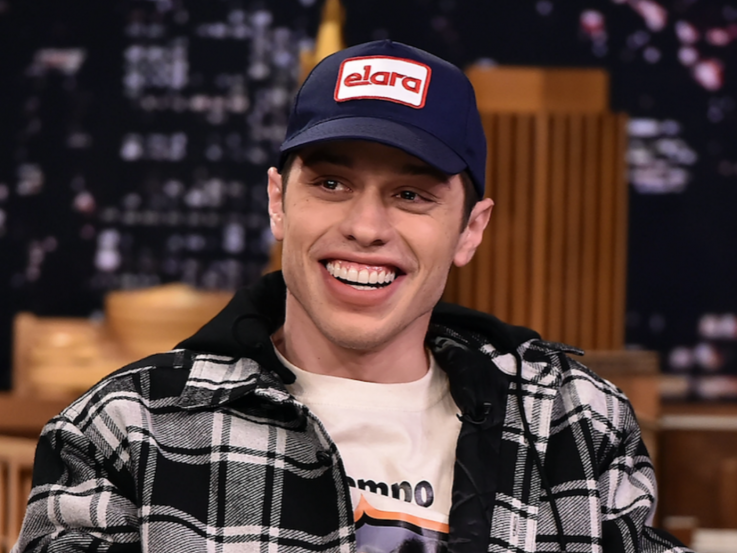 Davidson, 24, and Grande, 25, announced their engagement three weeks after publicizing their relationship. They currently have several matching tattoos in honor of their breezy romance. The duo both have a tiny cloud tattoo on their middle fingers, "H2GKMO" (Honest to God, knock me out) on their hands, "reborn" tattooed on their thumbs and the number "8418," which is Davidson's late father's badge number for when he was a New York City Fire Department (FDNY) ahead of his death on 9/11.
The engaged couple has multiple non-matching tattoos inspired by each other as well. The "No Tears Left To Cry" songstress, for one, has "Pete" on her ring finger. Aside from Davidson's former bunny ear tattoo, his tattoos include Grande's initials on his thumb and her last name is tattooed along his side.
Back in June, Davidson's tattoo artist Jon Mesa cautioned the young actor about getting ink inspired by Grande.
"After we were done, I told Pete, 'Hey, dude, let's just stop with the girlfriend tats until after [Grande's] your wife,'" Mesa told Page Six. "Because relationships come and go, and Pete is a really young man. [But] I think that went in one ear and out the other."
Despite warning Davidson, Mesa could tell that the couple's love for each other was strong. "They are just riding that magical wave of bliss together. It's obvious that Pete is super in love with Ariana," he said.
Before popping the question to Grande, the Set It Up actor got a tattoo for ex-girlfriend Cazzie David, daughter of Curb Your Enthusiasm star Larry David. In May, Mesa shared via Instagram how he had to perform a "hard coverup" to conceal Davidson's tattoo for David.
Pete Davidson and Ariana Grande on the Rocks? 'SNL' Star Covers Bunny Ears Tattoo | Culture