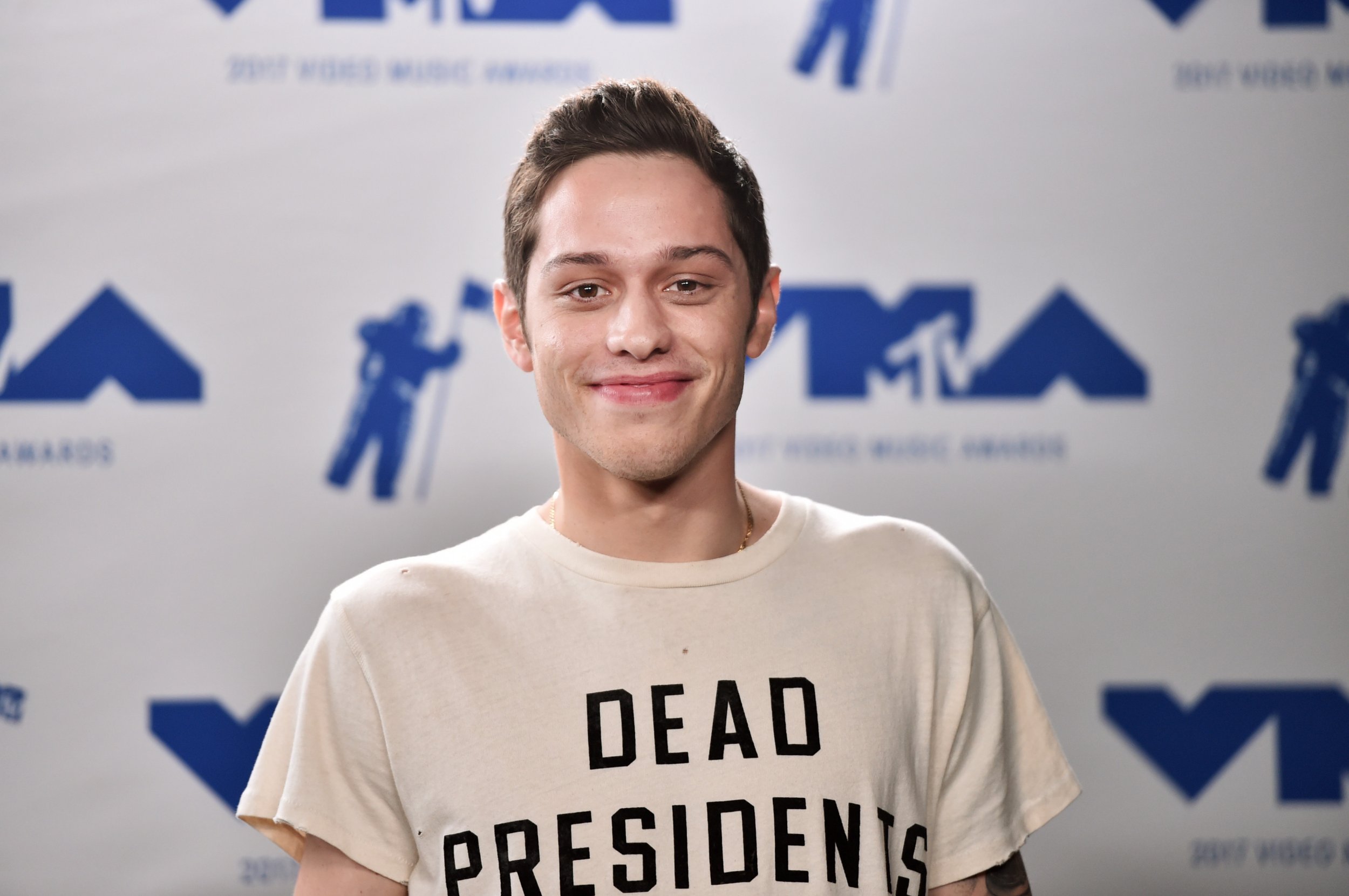 Pete Davidson deleted all his Instagram pictures Monday. All that was left on the Saturday Night Live star's profile was a story from the same day.
This happened a day after his fiancée, singer Ariana Grande, posted a photo in remembrance of her grandfather's death four years ago. "Miss n love u forever my best friend," she wrote on the Instagram post.
Davidson's "omg what a cutie" comment led to fans questioning the timing and intention of his comment. "I was talking about how cute her grandpa is," he wrote, as seen in a screenshot posted by Elle Monday. "What's wrong with that? You guys will really look for anything to attack people."
After her fiancé deleted the posts, Grande took to Twitter to pen a cryptic message. "The energy u put out is exactly what u get back, please create a beautiful life for yourselves," the 25-year-old wrote.
It is unknown why Davidson cleared out his Instagram or whether Grande's posts are related.
The couple announced their engagement in June, weeks after they started dating. They have posted and talked frequently about one another on social media.
The 24-year-old comedian used the comment section on Instagram to clear up confusion about the "8418" pendant signifying his father's badge number on July 15. His father, Scott Davidson, died during the terrorist attacks in New York City on September 11, 2001.
Davidson gave his ex-girlfriend, Cazzie David, a replica, while "the one that ari [sic] has is the one my dad actually died in," he wrote to a fan. His father wore it his entire career, and Davidson wore it for 17 years. He has his father's badge number tattooed on his left forearm, and Grande has it inked on the top of her foot.
Grande also used Instagram to respond to comments regarding naming one of her songs after her fiance, "Pete," on her upcoming album, Sweetener, out August 17. "He's my fiance," she wrote, Us Weekly reported Friday. "This is my album. I'm an honest and emotional artist and human being."
Davidson posted in support of Grande's single, "God Is a Woman," being released on July 12. He called the song his "fave one on the album" and "bonkers" in an Instagram story, Entertainment Tonight reported July 13. He also left "YUM YUM YUM" with hearts as a comment on her Instagram post of a photo shoot promoting the song's release.