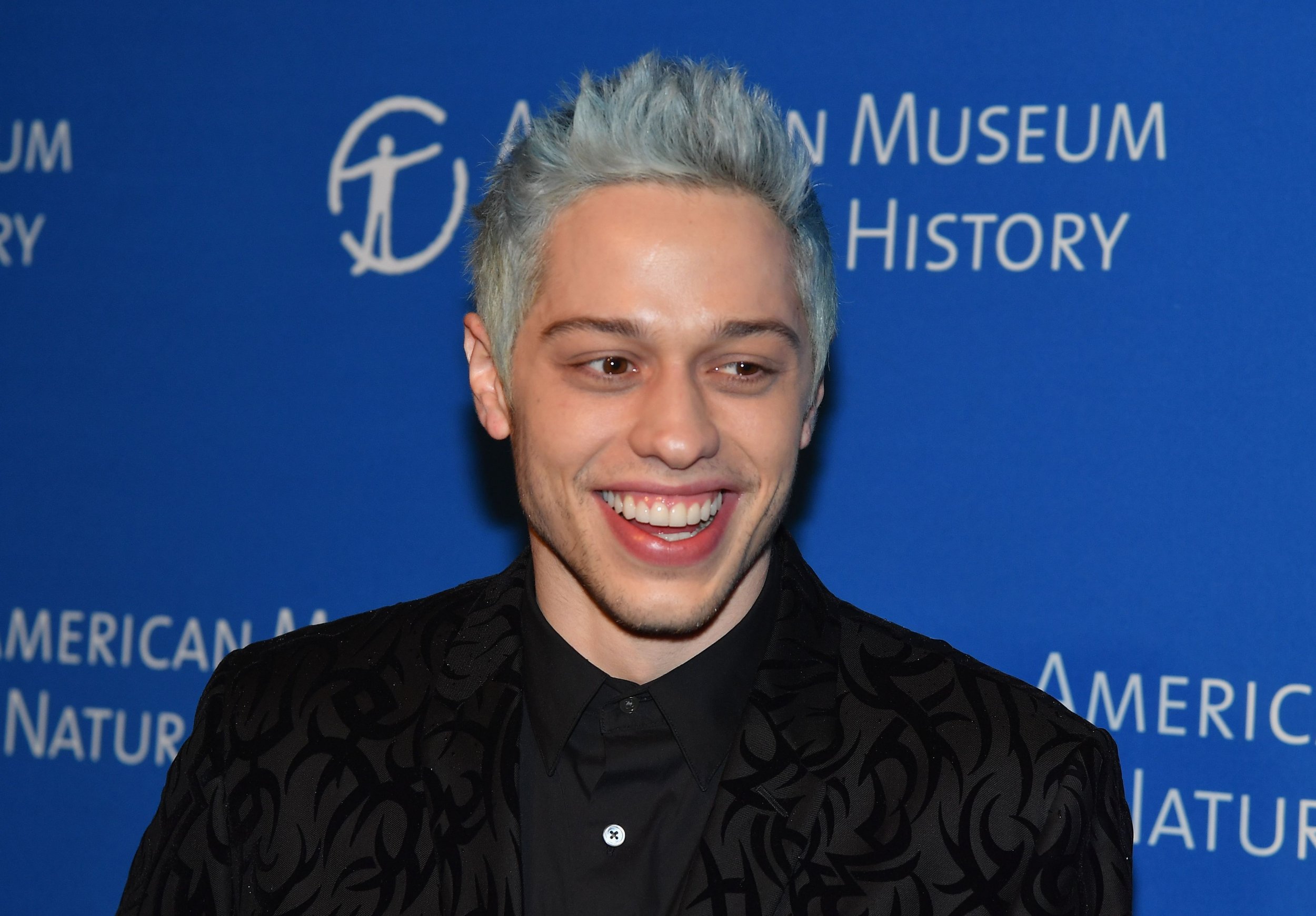 Pete Davidson stopped his Monday comedy set in New Jersey to make sure an attendee who referenced Mac Miller's death was removed from the show. Davidson called the attendee a f***face, and put his set on hold until the heckler was removed, according to audio obtained by TMZ.
When Miller's name was referenced, Davidson was setting up a joke about a "friend who died in his apartment." The audience member then loudly asked "Mac Miller?"
Davidson was quick to respond with what seemed like annoyance and offense. "Oh, Jesus Christ," Davidson said. "Who's that guy? We're getting him out. Point out that guy who's a f***face."
An audience member called out the provocative participant's name and Davidson said he'd wait until the attendee was removed from the venue to continue his set.
Davidson put his foot down when seemingly, no one admitted to the statement. "I'll leave, so if you want this show to continue, call out the person who did it and get him the f*** out. Give him his money back, and get him the f*** out. I don't deal with that s*** at my shows. Seriously. If you sit next to the person who did that, call him out, cause I'll just leave right now."
The comedian also said it would be no sweat off his back to leave. "I'm not making that much money at this show," he shared. "This show is mostly for fun and just to work on my album, so. I'm not gonna have that s*** at my shows. I have to deal with that enough."
The audio then shares moments of the culprit being removed after fans call him out to security, and Davidson appreciating security guards and the "s***" they have to deal with at work.
Davidson was engaged to pop singer Ariana Grande when Miller, Grande's recent ex-boyfriend, died of a fentanyl overdose. Though Grande and Davidson stayed together a bit after Miller's September death, they ultimately parted ways in October. Davidson has not been wildly vocal on the split, only to share on Saturday Night Live that he will always respect Grande who is a "great person." Grande, however, just released an album, Thank U, Next, which unpacks her love life.
One song on the album in particular, "ghostin" has fans thinking it's a message to Davidson about Miller's death. The song talks about wanting to be with someone else who you can never be with again but needing the company and support of the person beside you.