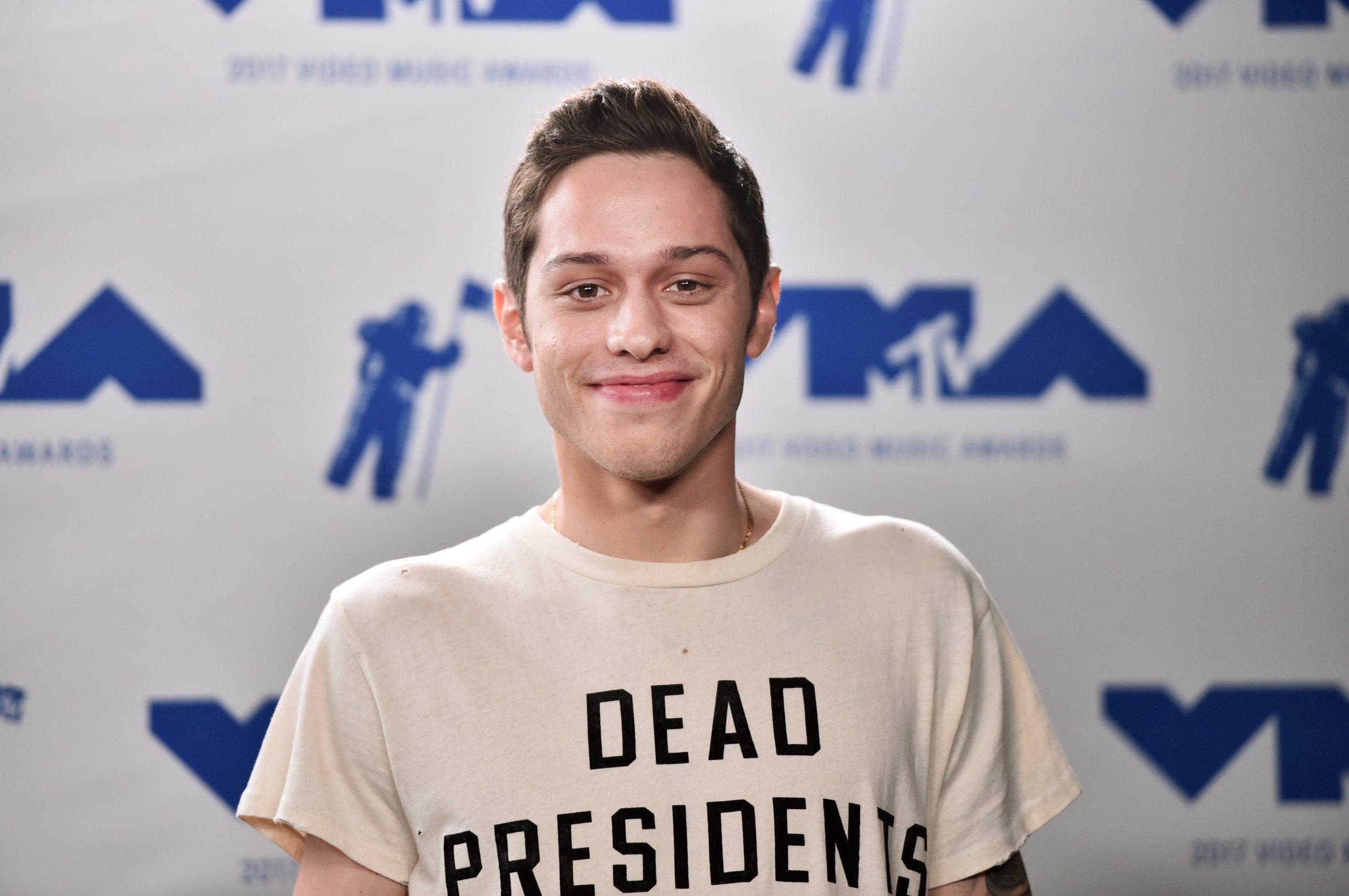 After much speculation, Saturday Night Live star Pete Davidson confirmed his relationship with pop singer Ariana Grande on Wednesday. The comedian shared a picture of the pair wearing Harry Potter robes on Instagram with the caption: "the chamber of secrets has been opened."
Davidson and Grande, both 24, were rumored to be an item one week prior to the couple making it Instagram official. Before making dating the "No Tears Left to Cry" songstress, Davidson got the Queer Eye for the Straight Guy treatment to impress his then-girlfriend Cazzie David's family.
Davidson was first linked to comedian Larry David's 24-year-old daughter back in May 2016, telling People at the time: "I just love her very, very much." The duo announced May 17 that they'd called it quits, however. In a March video shared on SNL's YouTube page, Davidson met with Queer Eye fashion expert Tan France to get guidance on how to transform his "guido trash" style into something more grown up.
"She, like, has a cool family. They all dress nice," Davidson said. "And I have a f---ing Super Mario Brothers shirt on."
France, 35, suggested Davidson's decision to frequently wear bright colors "is not the way to win them over." Therefore, in his effort to help the comedic actor "keep the girlfriend [and] not scare the family off," France gave his attire the "cool upgrade" it needed.
Grande and Davidson are no longer hiding their relationship. Shortly after the Nickelodeon alum cut ties with rapper Mac Miller, she was rumored to be dating Davidson. The new couple's bond is said to be "casual," but fans have spotted the pair leaving seemingly flirty comments on each other's Instagram posts.
Neither party has directly addressed their romantic involvement, but Davidson issued a statement that targeted comments made by some fans who suggested he shouldn't date Grande due to his borderline personality disorder (BPD) diagnosis in December 2016.
"Just because someone has a mental illness does not mean they can't be happy and in a relationship," Davidson wrote in his Instagram story on May 25. "It also doesn't mean that person makes the relationship toxic. Everybody is different and there are a lot of treatments for mental illnesses and I have done/am doing all of them."