Pete Davidson Roasted Live On 'SNL' By Republican Congressman Dan Crenshaw After Disability Diss
Republican Congressman Dan Crenshaw appeared on Saturday Night Live (SNL) Saturday to deliver live disses to comedian Pete Davidson after Davidson's comments on the Veteran's war injury.
Crenshaw appeared on the SNL Weekend Update alongside Davidson, who invited the Congressman to make fun of a photo of Davidson, given the last week, Davidson had criticized a photo of Crenshaw.
On the November 3 episode, Davidson commented Crenshaw's eyepatch makes him look like the "hitman in a porno movie." "You may be surprised to hear he's a congressional candidate from Texas and not a hitman in a porno movie," Davidson said. "I'm sorry, I know he lost his eye in war, or whatever."
Davidson apologized to Crenshaw on the Saturday show and noted he went too far by mocking his eyepatch. "On behalf of the show, and myself, I apologize," Davidson said. "I mean this from the bottom of my heart. It was a poor choice of words. The man is a war hero and he deserves all the respect in the world."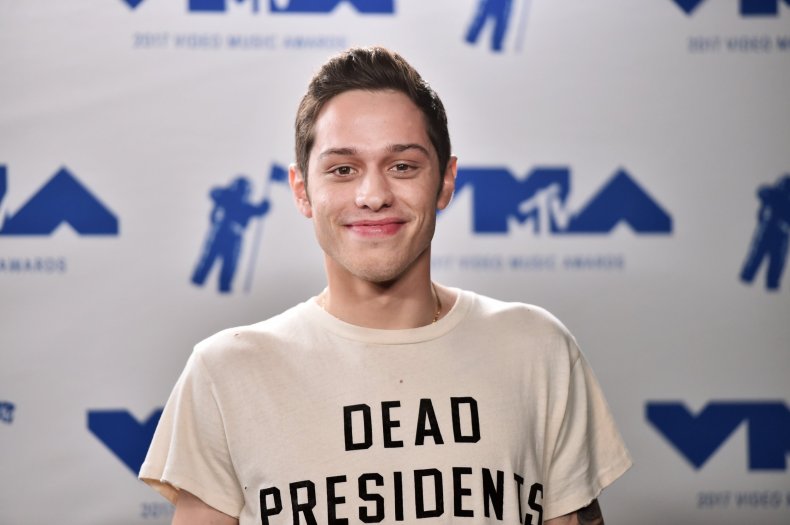 He continued. "If anything good came of this, maybe it was that, for one day, the left and the right finally came together to agree on something: that I'm a dick," he said.
Crenshaw hit back at Davidson's initial jab in a series of jokes, beginning with a photo of Davidson he said looked like "if the meth from Breaking Bad was a person." Crenshaw also said Davidson looked like a "troll doll with a tapeworm."
Crenshaw's phone also rang on the Weekend Update, and the ringtone was song "Breathin" by Ariana Grande, Davidson's recent ex-fiance. "You gonna answer that?" Davidson asked.
"I think I'm just gonna let it ring," Crenshaw said. "Why? Do you know her?"
Last week, as much of America demanded Davidson apologize to Crenshaw, the congressman took the high road and didn't ask for an apology from Davidson. "I do not demand an apology," Crenshaw told CNN's Newsday on Monday. "He probably should apologize but I don't want some hollow apology. I think he has exposed himself for who he really is. I wish him well."
Former White House Press Secretary Sean Spicer asked for Lorne Michaels to be fired from SNL for poor oversight in a conversation with Fox and Friends on Monday. "That entire anchor desk of 'Weekend Update' was laughing at it and then they continue to promote it on YouTube," he said. "This is not apologetic."