Pete Davidson Spotted For The First Time After Ariana Grande Breakup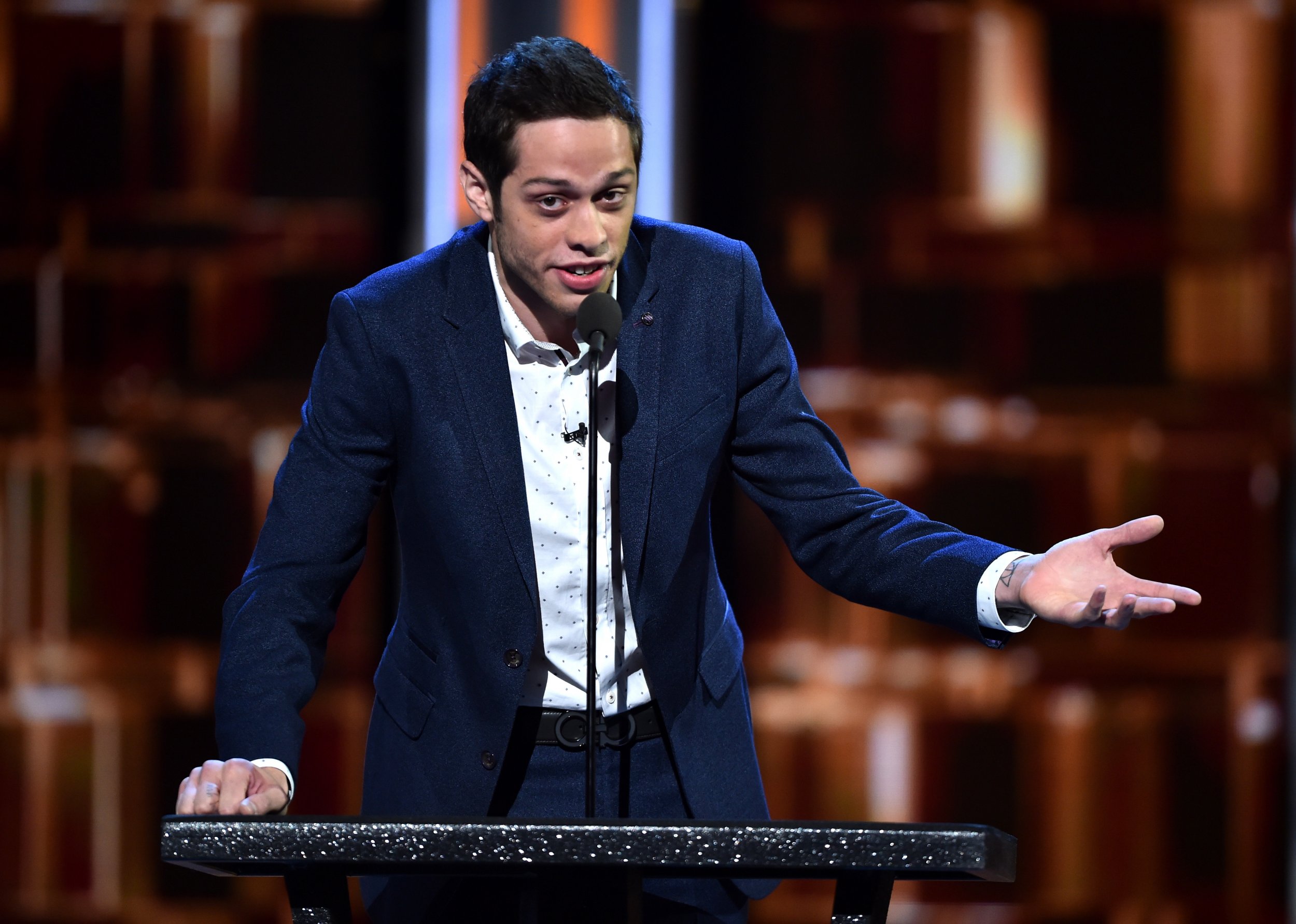 Pete Davidson was spotted in public on Wednesday for the first time since his split with pop star Ariana Grande was announced Sunday. The Saturday Night Live star was seen walking to his mom's house with a hoodie on looking visibly unhappy, as seen in photos posted by TMZ.
The comedian has yet to comment on his breakup with Grande, though he did cancel a Wednesday comedy appearance at Temple University, citing personal reasons.
Grande loosely confirmed the breakup rumor in text posts on her Instagram story Tuesday. "Time to say bye bye again to the internet for just a little bit," she wrote in the now-deleted post. "It's hard not to bump news and stuff that I'm not trying to see right now. It's very sad and we're all trying very hard to keep going. Love you. And thank you for being here always."
Davidson and Grande were engaged in June just weeks after they began dating in May. Some have associated their breakup with the death of Grande's ex-boyfriend, rapper Mac Miller, who passed of an apparent overdose in September. Grande and Miller had broken up in May, just before she began dating Davidson.
Grande stepped out for the first time post-breakup to film a song for A Very Wicked Halloween: Celebrating 15 Years On Broadway on Tuesday. In a green gown with matching green lipstick, Grande was photographed performing with a bandage covering a tattoo reading "pete" she has on her ring finger, TMZ reported. In Davidson's first appearance, his AG tattoo on a finger, Grande's initials, was still visible.
The ex-couple has a handful of matching tattoos, including a pair of clouds and "H2GKMO," which stands for Grande's favorite saying, "Honest to God knock me out." Davidson also has Grande's last name tattooed down his side and an illustration of the couple's pet pig, Piggy Smallz.
It is unconfirmed who will keep Piggy Smallz, though rumors suggest Grande will take ownership of the pet. She posted four videos of the pig on her Instagram story Wednesday, implying the rumors may hold some weight.
Grande also implied she almost missed the filming of the Wicked special because of her mental health. "Can't believe I almost let my anxiety ruin this for me today! Not today Satan," she shared on her Instagram story Tuesday. "Not tomorrow or the next day either not no more you can suck my big green d***. Finna sing my heart out and be a big walking vessel of love bye."