Pete Rose to Appear at MLB All-Star Game, Despite Lifetime Ban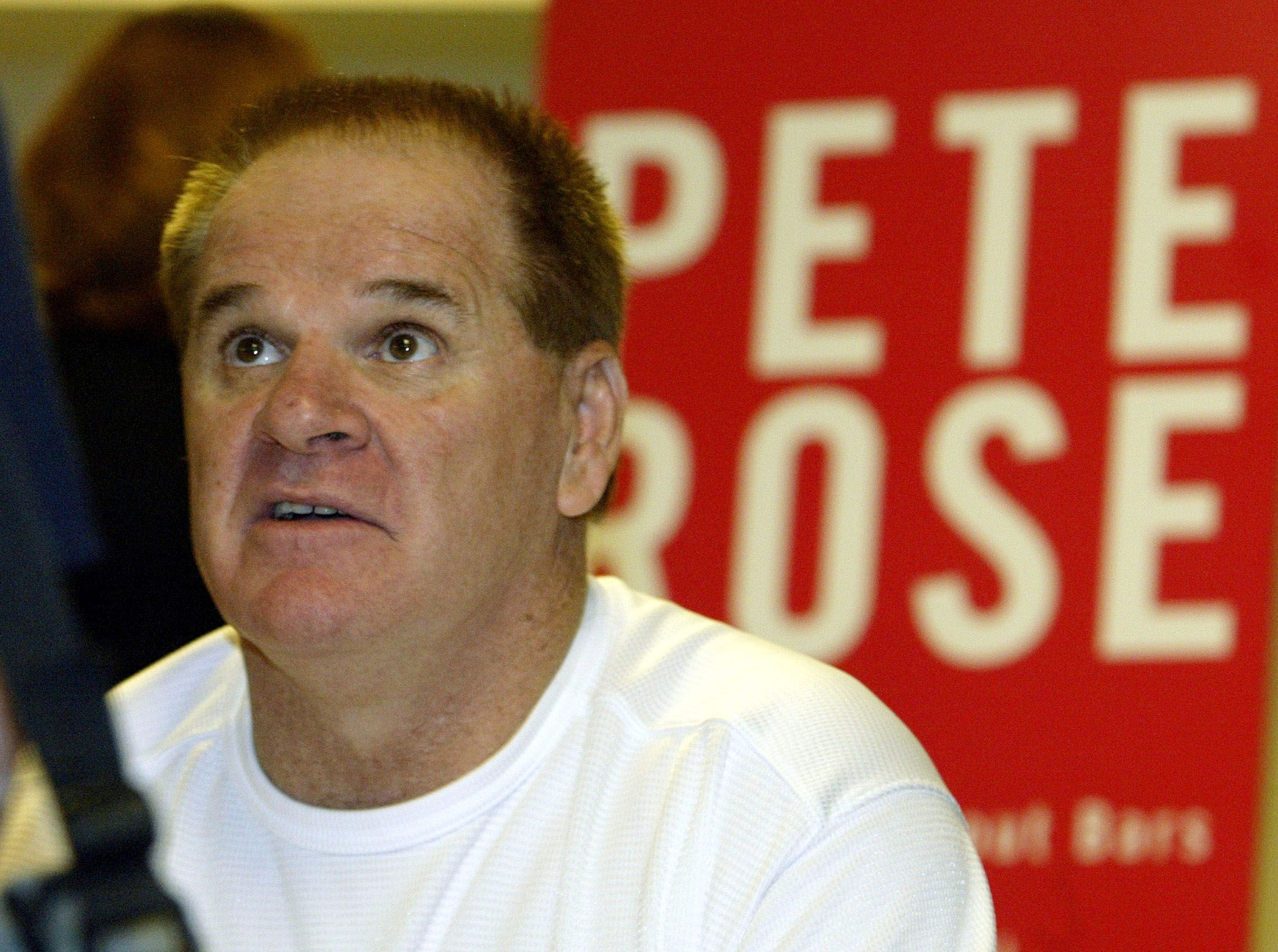 Pete Rose has been knocking on baseball's door again. Unlike previous commissioners Bud Selig and Fay Vincent, current head honcho Bob Manfred has decided to answer—but whether or not Pete will be invited in is yet to be determined. While a tentative date of August has been set for Manfred to formally hear Rose's appeal on his lifetime ban from baseball, Rose is hoping to have a chance to meet the commissioner Tuesday at the MLB All-Star Game. The game is being held in Cincinnati, Rose's hometown.
Rose, who still holds the all-time hits record in Major League Baseball with 4,256, has been banned from the sport since he admitted to betting on games in 1989. This means he cannot be an employee of the MLB or any of its affiliated leagues, he cannot be an agent for any player or manager in the MLB, he cannot appear on the field without consent of the commissioner, and, since 1991, he cannot be considered for the Baseball Hall of Fame.
Manfred has given Rose permission to join festivities on the field at the All-Star Game this Tuesday along with fellow former Reds Joe Morgan, Johnny Bench, and Barry Larkin as part of the Franchise Four campaign. It will be the first time Rose is appearing in an All-Star Game that he is not playing in, though he has been invited to attend a handful of MLB-related events since his ban took effect.
Despite his admission of breaking baseball's cardinal rule—by gambling on Cincinnati Reds games while employed as the team's manager—many believe Rose's accomplishments as a player outweigh the gravity of his transgressions. After all, most players who have received a lifetime ban from the sport have eventually been reinstated. Perhaps he has paid his penance long enough. However, there are others, like former Commissioner Vincent, who feel that a reinstatement would be detrimental to the game because it would compromise the stringency of the rules in place to prevent gambling.
Rose is, more or less, already unofficially back in baseball. In fact, it can be argued that his exclusion has only made him more well-known. He's making money signing autographs and making appearances around the country—plus he's still revered in Cincinnati, where applause rings out each time he's in the crowd or his face graces the big screen. His MLB accolades still stand, and it's doubtful anyone will challenge his hits record anytime soon. As of April, he has been a sports broadcaster with Fox, and, as stated above, he has been given permission to participate in on-field events more than once. Which means that if Manfred makes it official, perhaps he would also help make what it means to be banned from the MLB less confusing. We wouldn't have to spend so much time analyzing the gray areas of Pete Rose's post-1989 life.
If Rose were reinstated, he would be eligible for the Baseball Hall of Fame, but he certainly wouldn't be a shoo-in. According to the criteria for the Hall of Fame, "voting shall be based upon the player's record, playing ability, integrity, sportsmanship, character, and contributions to the team(s) on which the player played." While no one can deny Rose's record or outstanding playing ability, they also can't deny the absence of integrity and character Rose displayed both during and after his career with the Reds. And for that, no matter what happens, they'll still be dusting his plaque in the Baseball Hall of Infamy for years to come.