Peter Dinklage Slams 'Snow White' Remake, Brands It 'F****** Backwards'
Peter Dinklage has revealed that he is, in no uncertain terms, unimpressed with Disney's plan to release a live-action remake of Snow White and the Seven Dwarfs.
Much was made of the fact that West Side Story breakout star Rachel Zegler would be taking on the lead role of Snow White in the film when it was announced in June 2021, as she is of Colombian and Polish heritage.
But during a recent interview on Marc Maron's WTF podcast, Game of Thrones star Dinklage said that he was "taken aback" by the announcement, because while it represents racial diversity in the casting, other damaging stereotypes are still at play.
"Literally no offense to anyone, but I was a little taken aback when they were very proud to cast a Latina actress as Snow White, but you're still telling the story of Snow White and the Seven Dwarfs," he said, per Entertainment Weekly.
"Take a step back and look at what you're doing there," continued Dinklage, who made an appearance on the podcast to promote his new film, Cyrano. "It makes no sense to me."
He said: "You're progressive in one way, but then you're still making that f****** backwards story about seven dwarfs living in a cave together, what the f*** are you doing, man? Have I done nothing to advance the cause from my soap box?
"I guess I'm not loud enough. I don't know which studio that is, but they were so proud of it. All love and respect to the actress and all the people who thought they were doing the right thing. But I'm just like, what are you doing?"
The remake of the animated children's favorite is set to feature music by Benj Pasek and Justin Paul, the duo behind La La Land and The Greatest Showman.
With no other principal cast members announced, it is not yet publicly known how the portrayal of the seven dwarfs will be handled—a factor which Dinklage believes is particularly important.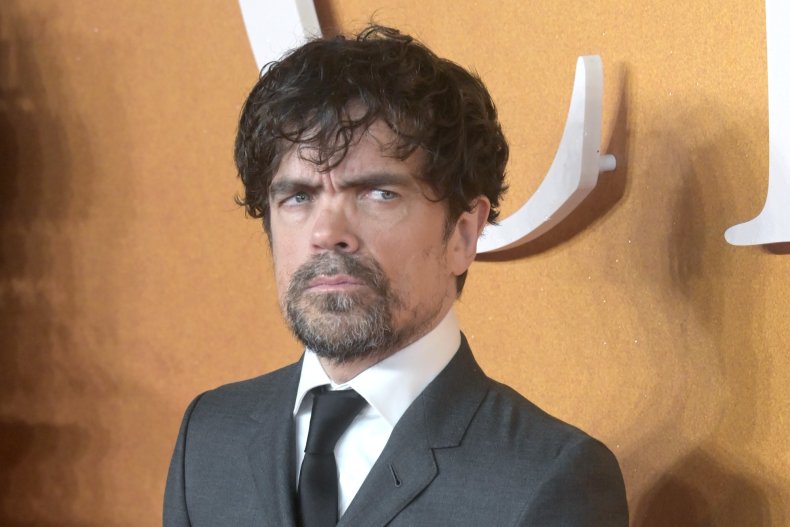 "If you tell the story of Snow White with the most f***** up, cool, or progressive spin on it? Let's do it," he said during his chat with Maron. "All in."
Newsweek has contacted a representative of Disney for comment.
When Kristen Stewart's updated version, Snow White and the Huntsman, was released back in 2012, it was met with backlash due to the dwarfs being portrayed by actors of average height.
The faces of the actors portraying the dwarfs, including Ian McShane, Ray Winstone and Bob Hoskins, were digitally placed onto smaller bodies. Los Angeles-based theater group Beacher's Madhouse threatened a "100-midget march" to the offices of Universal in protest.
Meanwhile, production on the new Snow White and the Seven Dwarfs is scheduled to begin this year, according to announcements made in summer 2021.
The film's director, Marc Webb, said of star Zegler: "Rachel's extraordinary vocal abilities are just the beginning of her gifts. Her strength, intelligence and optimism will become an integral part of rediscovering the joy in this classic Disney fairytale."
The original version of Snow White and the Seven Dwarfs, based on the enduringly popular fairytale by the Brothers Grimm, was released as an animated film in 1937.