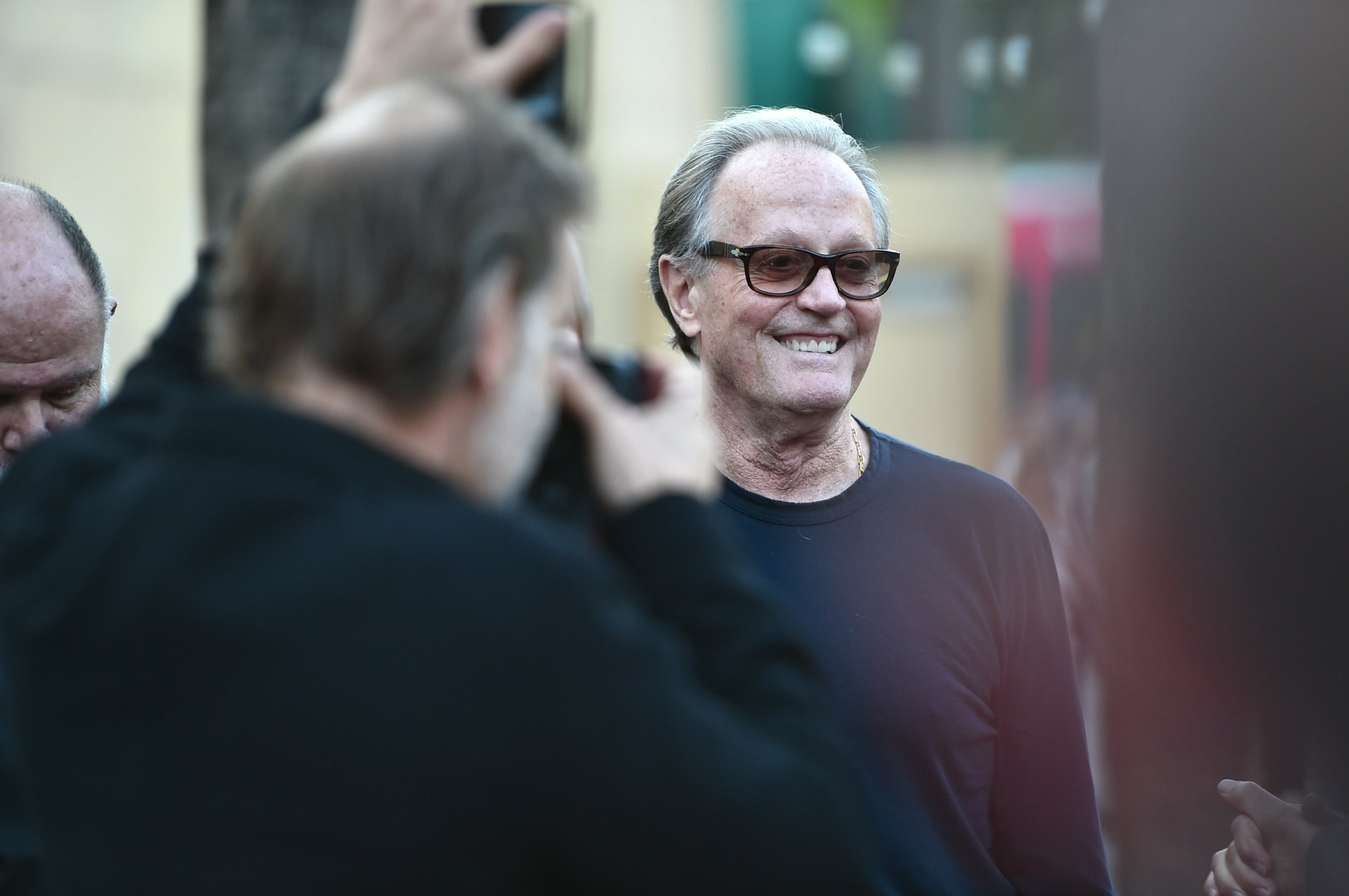 Actor Peter Fonda received stern criticism Wednesday following his Twitter barrage and call for President Donald Trump's youngest child to be "ripped" from First Lady Melania's arms and "put in a cage with pedophiles" in order for the president to fully understand the crisis situation occurring at the United States' southern border.
Fonda's messages also included offensive language directed toward White House press secretary Sarah Huckabee Sanders and Homeland Security Secretary Kristjen Nielsen. He also appeared to suggest that millions of people should take to the street in protest against the Trump administration's "zero-tolerance" policy that has led to thousands of children being separated from their families at the U.S.-Mexico border.
The 78-year-old Fonda also called for citizens to find out names of ICE agents in order to protest their homes and the schools of their children.
"We should hack this system, get the addresses of the Ice Agents CBP agents and surround their homes in protest. We should find out what schools their children go to and surround the schools in protest. These agents are doing this cuz they want to do it. They want to do it. They like doing this," he said.
British television host Piers Morgan, who has defended the president on several issues and was also a contestant on Trump's The Apprentice, said the Trump administration's policy on separating migrant children from their parents after illegally crossing the border was "abhorrent" but told Fonda for his words, "shame on you."
"I find the child separation policy abhorrent, but this kind of response is disgusting too. Shame on you, Peter Fonda," Morgan tweeted Wednesday.
Fox News host Laura Ingraham Fonda had "revealed himself."
Conservative radio host Joe Walsh, who has at times been critical of Trump, responded to one Fonda's messages about Nielsen and stated the words were a way for the country to "understand who & what the Left is."
"Don't shut this has been up. Keep him on twitter spewing his hate. The country needs to understand who & what the Left is. Keep Peter Fonda tweeting," Walsh said.
Dan Bongino, another conservative pundit and radio host, also seized on Fonda's words as an exposure of the "real face of liberalism."
Barron Trump has been the target of the president's critics before. During the Republican's inauguration last year, a television writer suggested the 12-year-old looked like he could become a school shooter, a remark that was immediately condemned.
The writer for NBC's Saturday Night Live was later suspended for the comment.