Republican Representative Peter King said on Tuesday that he "almost hopes" that Democrats push forward with impeachment against President Donald Trump, arguing it would be very damaging for the party politically.
King, who represents New York, appeared for an interview on Fox News show America's Newsroom and briefly discussed calls from some Democrats to pursue impeaching Trump in the wake of the release of special counsel Robert Mueller's report last Thursday. The GOP congressman explained that he believed such a decision would only harm Democrats.
"As a Republican, I almost hope the Democrats go ahead with this," he said, "because I think it's gonna explode on them, against them politically. As an American though, I think it's bad for the country," he added. "And I think there's a number of Democrats who realize that it's both bad for the country and bad for them."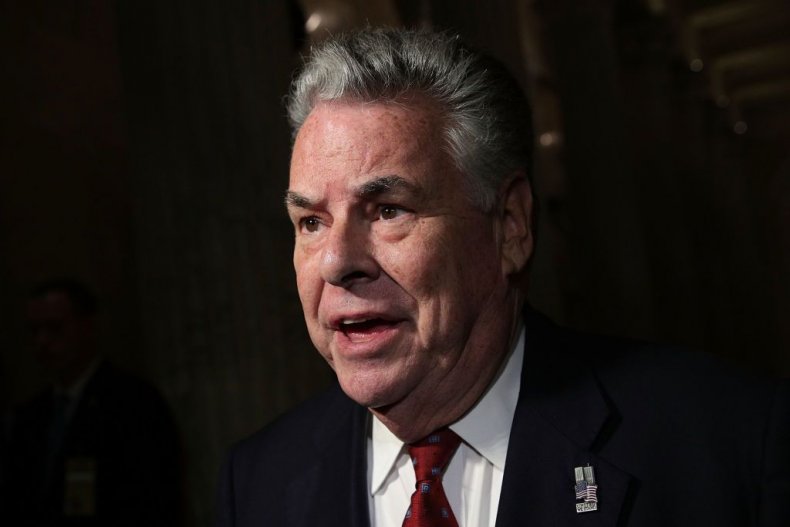 "There are a number of Democrats who are elected in centrist type districts," he argued. "The last thing they want to be talking about is impeachment. In many of those districts, President Trump carried the district."
Earlier on America's Newsroom, Representative Mike Turner, a Republican from Ohio, said that he found it "interesting" that numerous prominent 2020 Democratic presidential candidates have called for impeachment. "Perhaps they should be more focused on campaigning and making a case to the American public, instead for Congress to take action to impeach – to wrong impeach – the president of the United States," he argued.
While several Democratic 2020 candidates, such as Senator Elizabeth Warren of Massachusetts, Senator Kamala Harris of California and Mayor Pete Buttigieg of South Bend, Indiana have argued in favor of impeachment over the past few days, Democratic leaders in Congress are more reluctant. House Speaker Nancy Pelosi, the top Democrat in Congress, has called for further investigations into the allegations laid out in Mueller's report but remains skeptical about impeachment.
In a March interview with The Washington Post , Pelosi argued that impeachment is "so divisive" and that Trump is "just not worth it." She and other Democrats have argued it is better to defeat Trump in an election than to attempt to force his removal. Considering the current make-up of Congress, it is highly unlikely that Democrats would manage to garner the two-thirds majority required to impeach and remove a president.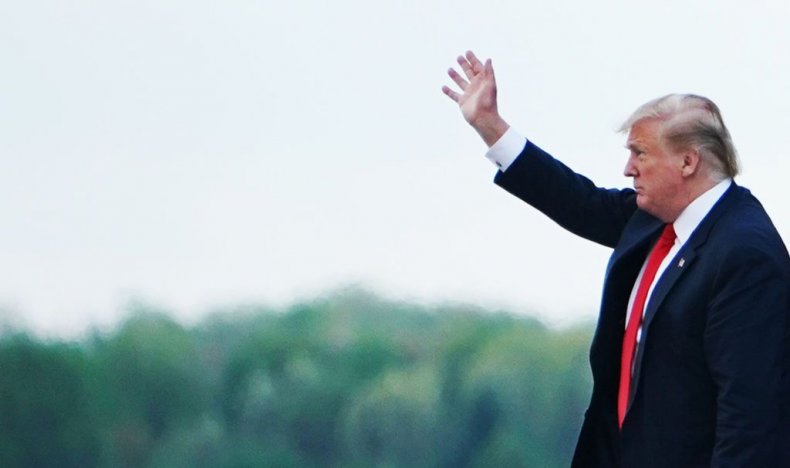 Progressive Democratic Congresswoman Rashida Tlaib from Michigan, who officially joined Congress in January, has put forward a resolution to examine the president's impeachable offenses. Some of her progressive freshman colleagues, such as Representatives Alexandria Ocasio-Cortez from New York and Ilhan Omar from Minnesota, have backed the proposal. Others in Congress, such as Democratic Representatives Maxine Waters from California and Al Green from Texas, have long vocally pushed their colleagues to impeach Trump.
Despite the ongoing discussion surrounding impeachment, Trump himself has dismissed the possibility, saying Monday that he's "not even a little bit" concerned.