Ex-NYC Police Officer Peter Liang Avoids Jail Time in Shooting Death of Akai Gurley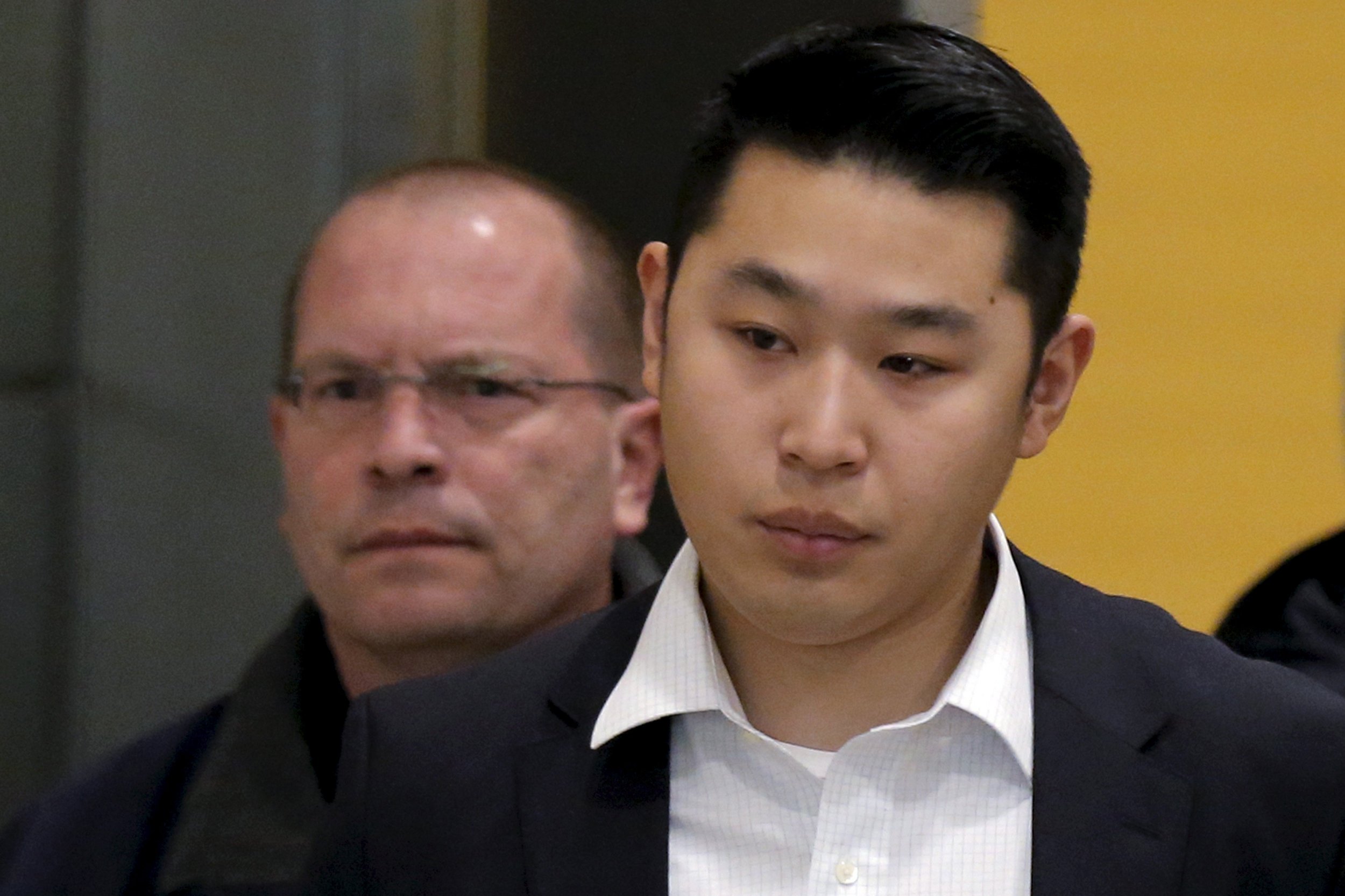 Updated | Peter Liang, a former New York City police officer, was sentenced to 800 hours of community service and five years of probation on Tuesday in connection with the shooting death of Akai Gurley.
Liang was convicted of manslaughter in February in connection with the shooting of Gurley, a black man, but his conviction was reduced to criminally negligent manslaughter by Judge Danny Chun shortly before his sentencing in New York on Tuesday.
Gurley was shot in the darkened stairwell of Louis Heaton Pink Houses, a Brooklyn housing complex, in November 2014. Gurley was killed after a bullet from Liang's gun ricocheted off a wall and struck him in the liver and heart while he was on the stairway on the flight below. Liang, who was 28 at the time of the shooting, maintained that his gun went off accidentally.
Gurley was unarmed at the time of the shooting.
During the trial earlier this year, Assistant District Attorney Joseph Alexis dismissed Liang's defense, saying the officer shot Gurley "for no good reason."
New York Post reporter Emily Saul, who attended the sentencing, reported that Melissa Butler, Gurley's girlfriend, and her mother broke down after the verdict was announced. Hertencia Petersen, Gurley's aunt, yelled, "No justice for Akai Gurley!" as she left Brooklyn Supreme Court, the New York Post reports.
Protesters supporting Liang appeared outside the Brooklyn court on Tuesday and held signs that read: "Tragic Accident ≠ Manslaughter" and "Equal Justice for Peter Liang." Liang supporter Doug Lee told NBC News that "the pressure is off" after the verdict.
If the judge had maintained Liang's manslaughter verdict, he could have faced up to 15 years in prison. Last month, Brooklyn District Attorney Ken Thompson told a judge that "a prison sentence is not warranted" for Liang and suggested a sentence of five years' probation, including six months of home confinement, and 500 hours of community service.
Thompson did not show up for the sentencing on Tuesday.