Trial Begins for NYPD Officer Accused of Shooting Unarmed Black Man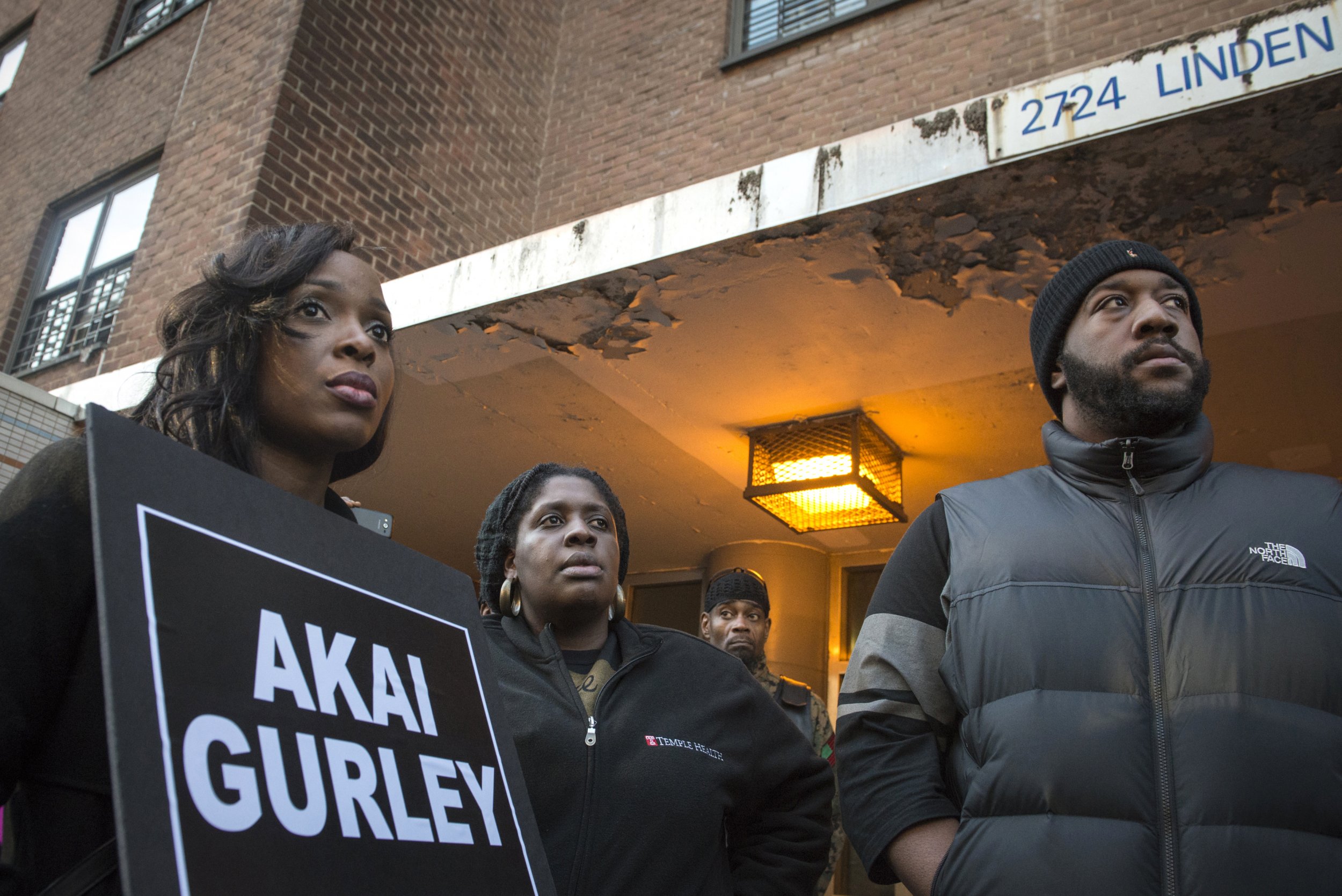 The manslaughter trial of Peter Liang, a New York City police officer, is under way in Brooklyn, with the prosecution set to deliver opening statements on Monday.
Akai Gurley, 28, was shot and killed in a housing project on November 20, 2014. Liang was patrolling the project at the time of the incident and the rookie police officer said the gun went off by accident, with the bullet striking Gurley in the chest and killing him. Because the shooting was deemed unintentional, Liang faces charges of reckless endangerment and manslaughter.
There are also charges of official misconduct, as the shooting was not immediately reported to Liang's superiors. The New York Police Department requires information about such incidents to be relayed to a supervisor immediately, but Liang and his partner, Shaun Landau, didn't place the call until after arguing for some time over who should do so, according to The New York Times.
Also at issue is the treatment of Gurley after he was shot: "Neither defendant nor Officer Landau provided any medical care to Mr. Gurley," a prosecution memorandum obtained by the Times reads. "Nor did they summon an ambulance for Mr. Gurley. Instead, [Liang] and Officer Landau walked around Mr. Gurley and Ms. Butler," a woman who was walking with him.
Speaking during the trial on Monday, Liang's defense attorney said the officer was in a "state of shock" and therefore couldn't help Gurley.
"Akai Gurley is dead today because he crossed paths with Peter Liang," Brooklyn Assistant District Attorney Marc Fliedner said on Monday during the trial, according to Reuters.
Gurley's shooting death gained national attention after several high-profile police-involved deaths failed to result in officers being indicted, such as the deaths of Tamir Rice in Cleveland and Eric Garner in New York City.