Peter Manfredonia, Suspect in 2 Connecticut Murders, Arrested Unharmed After Uber Rides
Suspected murderer Peter Manfredonia was apprehended Wednesday in Hagerstown, Maryland, according to the Connecticut State Police. Manfredonia's arrest brought a six-day long manhunt across multiple states to an end.
Manfredonia, a senior at the University of Connecticut, had "sought the help of a number of therapists" for his mental health issues, according to family attorney Mike Dolan. However, Dolan also said about the incidents on Friday, "This really came out of nowhere."
The FBI confirmed Manfredonia's arrest in a statement sent to Newsweek Wednesday. "Peter Manfredonia was taken into custody without incident in a wooded area near a Pilot truck/rest stop earlier this evening by members of the FBI, CT State Police, US Marshals, MD State Police and local police in Hagerstown, MD," the FBI said.
Manfredonia is suspected of killing two individuals in Connecticut. Police identified Manfredonia as the alleged killer of 62-year-old Theodore Demers, who had been attacked with a machete. Another individual was injured at the scene and taken to a nearby medical facility.
After allegedly breaking into a home and stealing firearms, Manfredonia allegedly drove a stolen truck to the home of childhood friend Nicholas Eisele. Police found Eisele dead in his residence. Manfredonia allegedly kidnapped Eisele's girlfriend and drove to Paterson, New Jersey, where she was found unharmed at a rest stop.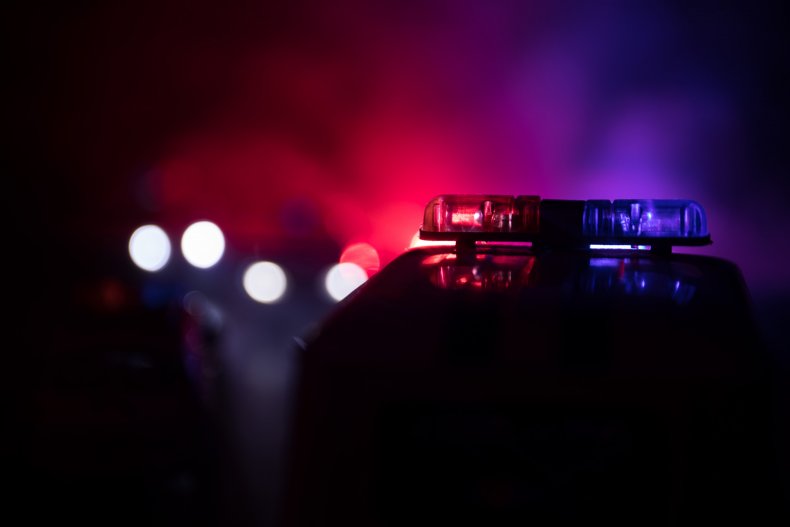 Attorney Dolan had asked Manfredonia to turn himself in during a Monday press conference. "It's time to let the healing process begin," Dolan said. "You have your parents' and your sisters' and your family's entire support."
Rumblings on social media Monday that Manfredonia had been arrested were squashed by the Connecticut State Police. Authorities classified him as armed and dangerous and requested people to call emergency services if they believed they had seen Manfredonia.
Manfredonia allegedly took an Uber to Pennsylvania, where surveillance footage showed him walking behind a store carrying a black duffel bag, believed to be holding the stolen weaponry. While in Pennsylvania, Manfredonia was suspected of stealing a black Hyundai on Tuesday. Although the police could not confirm at the time that Manfredonia stole the vehicle, it disappeared from an area where he had been seen.
Surveillance footage captured Manfredonia at a convenient store in Pennsylvania, where he caught an Uber to Maryland. Authorities recovered the stolen Hyundai in the parking lot of the store.
After his arrest Wednesday, Dolan said in a statement that Manfredonia's "family is relieved that Peter has brought this to a peaceful conclusion."