Bus Driver Arrested After 'Purposely' Locking a Passenger in Luggage Compartment
A Peter Pan bus driver has been arrested after allegedly locking a female passenger inside a luggage compartment.
Wendy Alberty, 49, is accused of trapping the 32-year-old woman inside the luggage area while it was traveling to Boston, Massachusetts, on August 4.
The Connecticut State Police said the passenger was able to call 911 while she was locked in the compartment. Troopers then tracked the woman using her cell phone's pings and pulled the bus over on Interstate 84 in the town of Union, Connecticut, a few miles from the Massachusetts border.
Officers then opened the luggage compartment and found the woman unharmed.
"The female victim was asked if she needed medical attention to which she refused," Trooper Robert Hunter wrote in the police report, according to NBC. "She further stated that she had been purposefully locked inside by a female driver while attempting to retrieve items from her bag. The female driver was still on the bus as a passenger and was identified as the accused."
Alberty had reportedly driven the first leg of the four-hour journey from New York, but switched after stopping in Hartford, according to CBS Boston.
She has since been charged with reckless endangerment, unlawful restraint, and breaching the peace. She was being held on a $2,000 bond and is due to appear at Rockville Superior Court on August 21 to face the charges.
Boston Globe reporter Katie Johnston was one of those who was traveling on the Peter Pan bus at the time. She described how it is possible the woman may have been locked in the compartment for around an hour before she was freed.
"In retrospect, a few of us remembered hearing a banging sound that must have been her, and didn't last long, but didn't think anything of it at the time," Johnston said.
"The guy who had been sitting next to her on the bus said he noticed she wasn't on the bus, but he figured she moved to a different seat."
In a statement provided to Fox 61, Peter Pan said they are "deeply concerned" by the incident.
"The Operator in question is currently on investigative suspension as we continue to investigate all aspects of this incident as well as cooperate with Connecticut State Police," the statement added.
"This Operator has been with Peter Pan Bus Lines since 2012 and she has been an exemplary employee for the company. Over her tenure she has received many customer commendations on her safe driving and customer service.
"In our companies [sic] 86-year history we have never had an incident such as this, the safety of our passengers and employees is always our number one priority."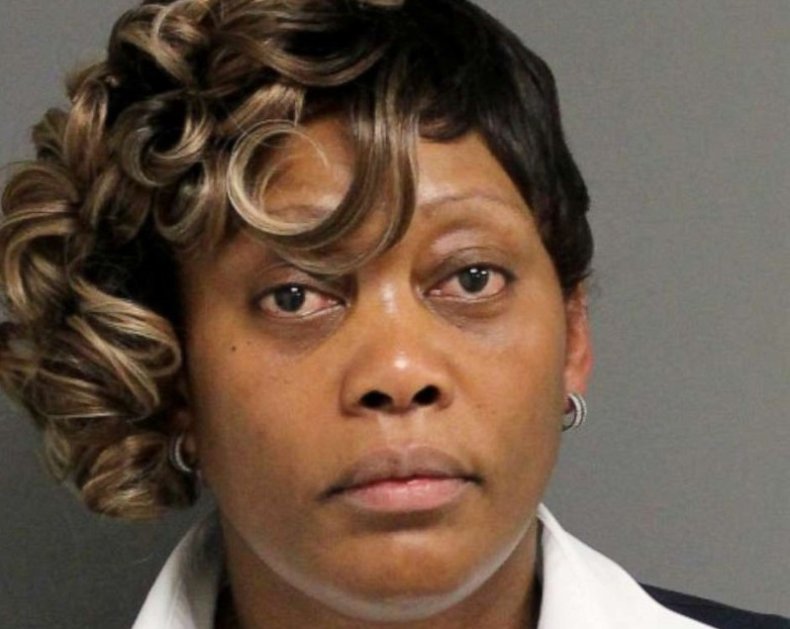 Bus Driver Arrested After 'Purposely' Locking a Passenger in Luggage Compartment | U.S.