Peter Robbins Tributes As Charlie Brown Voice Actor Dies Aged 65
Tributes are pouring in for Peter Robbins, the original voice actor of Charlie Brown in the 1960s Peanuts cartoons, who has died at the age of 65.
Robbins' family confirmed to news outlet FOX 5 San Diego that he died by suicide.
The actor, who had bipolar disorder, began voicing Charlie Brown in 1963 when he was just nine years old and went on to voice act in several more Peanuts cartoons.
In 2015, Robbins served almost five years in prison when he was convicted of making criminal threats against a number of people, including San Diego County Sheriff William Gore.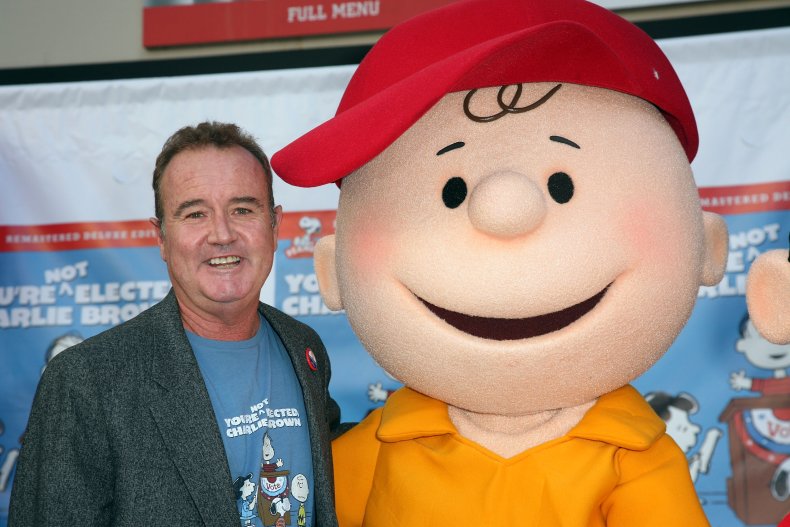 He battled lifelong mental illness and had issues with addiction.
FOX 5 news reporter Phil Blauer, who was a close friend of Robbins, led the tributes.
"I will always treasure his nickname for me," Blauer said. "He used to call me 'Scoop.' Rest in peace Charlie Brown, say hi to Linus for me up in heaven."
Blauer said on Twitter: "My heart is broken today. I just found out that my good friend #PeterRobbins, the original voice of #CharlieBrown has died. May he rest in peace and soar in heaven. I only hope he finally kicks the football among the angels..."
Others are paying their respects on social media.
"I'm heartbroken to have learned now that Peter Robbins, best known as the voice of Charlie Brown from A Charlie Brown Christmas, has died at the age of 65," said a Twitter account dedicated to voice artists, The Voice Artist's Spotlight.
"Tragic as he struggled with mental health issues later on in his life. Please remember to take mental health seriously."
"Damn dude ... R.I.P Peter Robbins thank you for get me through the bad times i had as a kid with all the laughs the good stars will shine the brightest as i look up into the skies towards heaven... We will miss you," reads another tribute.
The Animated Antic account said: "I've just heard that Peter Robbins, the first voice actor of Charlie Brown, passed away last week at the age of 65. I'm sad to hear that since he had a very troubled life as an adult and it seems he sadly took his own life. My thoughts go out to his friends and family."
Another person said: "RIP Peter Robbins, probably the best-known voice actor for Charlie Brown. I've heard all the stories about the struggles he had later in life... hope he's found some kind of peace now. Very sad news."
"This one has me upset. Ive been listening to his iconic voice for as long as I could remember. RIP Peter Robbins. I know youre in a happier place now," reads another tribute.
If you have thoughts of suicide, confidential help is available for free at the National Suicide Prevention Lifeline. Call 1-800-273-8255. The line is available 24 hours every day.