Peter Thiel Accuses Twitter Management of 'Probably a Lot of Pot Smoking'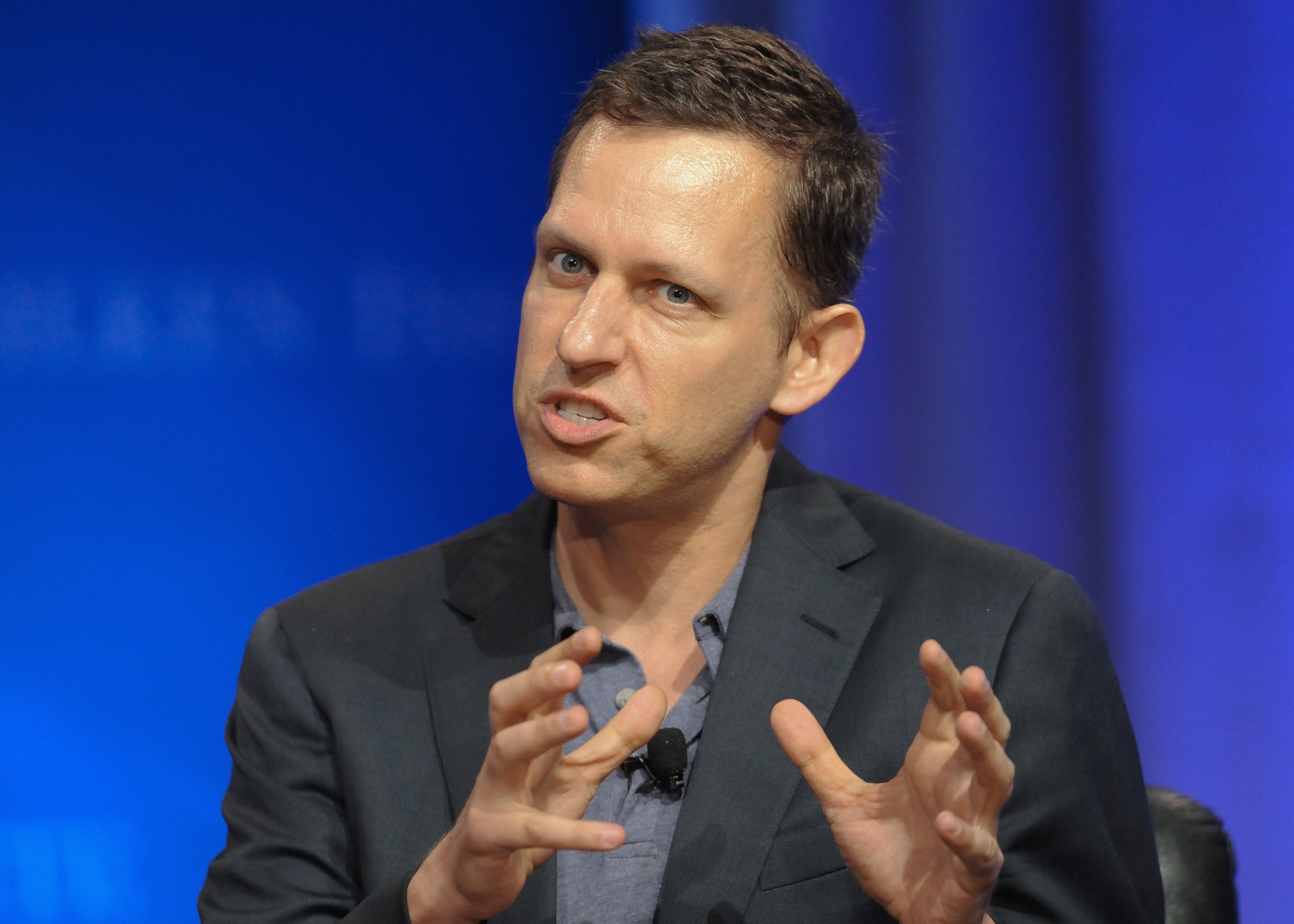 PayPal co-founder Peter Thiel, the billionaire investor who pays would-be entrepreneurs to drop out of school and join the Thiel Fellowship, has a problem with all the "pot smoking" going on at Twitter headquarters.
The venture capitalist also has strong feelings about Apple, Uber and Google, according to a particularly colorful "Squawk Box" interview with CNBC. But his critical view of Twitter is the most aggressive take from the outspoken investor.
"Twitter is hard to evaluate," Thiel told a CNBC host. "They have a lot of potential. It's a horribly mismanaged company—probably a lot of pot-smoking going on there. But it's such a solid franchise it may even work with all that," he added in classic back-handed-compliment fashion.
Aside from the "pot smoking" charge (anyone catch a whiff of that college dropout camp lately! OK, kidding, calm down), it's not such a baffling position for Thiel, who played a pivotal role in the early rise of Twitter's biggest competitor, Facebook. Thiel will be familiar to fans of The Social Network (where an actor plays him) as well as HBO's Silicon Valley (where an early-investor character is based on him).
Thiel goes on to share his views on ride service Uber ("There's always a question, you know, how intensely you're allowed to compete, and Uber is right on the line"), Apple ("If you have $150 billion coming from phone revenues, it's really hard to have product lines that even come close to moving the dial"), and gay CEOs, who he predicts will soon become far more commonplace (Thiel is openly gay).
Watch the full interview via CNBC. Or, in blog parlance: Watch Peter Thiel Violently Eviscerate Twitter's Pot-Smoking Management.