Peter Thiel Funded Anti-Gawker Lawsuit: Report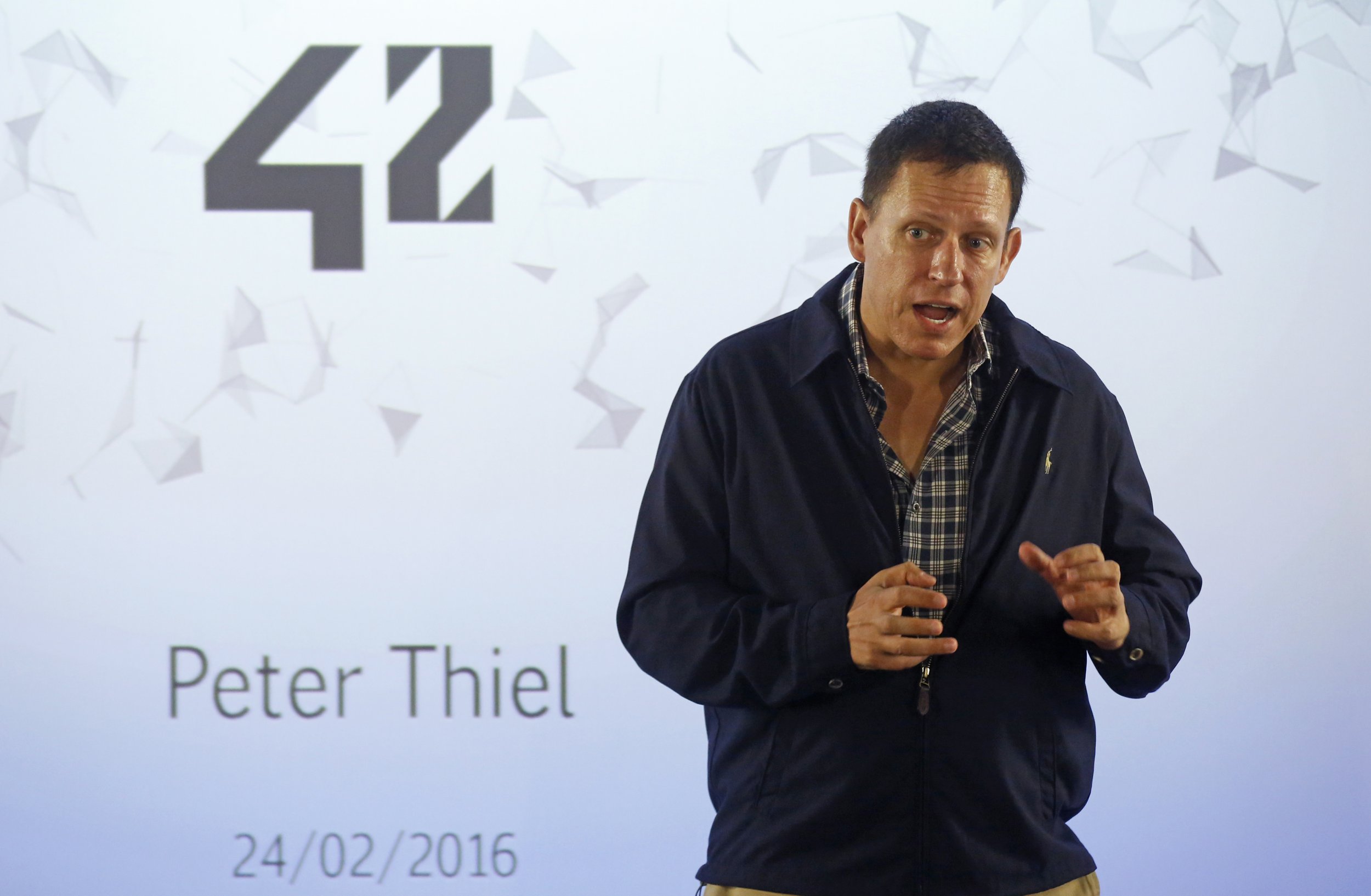 Paypal co-founder, Facebook investor and Donald Trump-supporting billionaire Peter Thiel is the financier behind a series of lawsuits against the online gossip outlet Gawker in a series of lawsuits, a report from Forbes claims, citing "people familiar with the situation who agreed to speak on condition of anonymity."
Thiel reportedly has been backing Hulk Hogan in his defamation case over Gawker publishing a sex tape involving the former superstar pro wrestler. A Florida jury awarded Hogan $140 million in damages, a verdict which Gawker is currently appealing.
Earlier today, The New York Times reported that Gawker Media founder Nick Denton had a suspicion that Hogan was being bankrolled by an unknown person. "My own personal hunch is that it's linked to Silicon Valley, but that's nothing really more than a hunch," Denton says to The New York Times. The lawsuits were structured in such a way that insurance wouldn't cover the payouts, according to Denton.
Gawker and Thiel had a long-running but infrequent history with one another. Gawker's defunct blog Valleywag—which lampooned Silicon Valley celebrities, culture and companies—started the feud in 2007 by outing Thiel as gay in a headline titled "Peter Thiel is totally gay, people." In 2009, Thiel called Valleywag "the Silicon Valley equivalent of Al Qaeda."
Working in tech since the dot-com boom when he co-founded PayPal in 1998, Thiel is considered one of the premier venture capitalists in Silicon Valley. Thiel was one of the first backers of Facebook and saw his $500,000 investment to the social network mushroom into a $1 billion cash payout.
With his wealth of $2.8 billion, Thiel has launched several philanthropic projects, from supporting college dropouts to build their entrepreurial dreams, funding scientists in anti-aging research and creating permanent dwellings in the ocean to be independent from all existing governments.
Thiel is one of the few conservative pillars in a largely liberal Silicon Valley. Thiel recently announced his decision to attend the upcoming Republican convention as a delegate for Donald Trump. In 2009 Thiel donated money to notorious conservative filmmaker James O'Keefe in 2009.
Just last week, Thiel sat alongside Facebook founder Mark Zuckerberg and COO Sheryl Sandberg in the famous summit with leading conservatives over allegations that Facebook was suppressing conservative news topics.