Peter Thiel Donates $101,700 To Republicans Ahead of 2018 Midterm Elections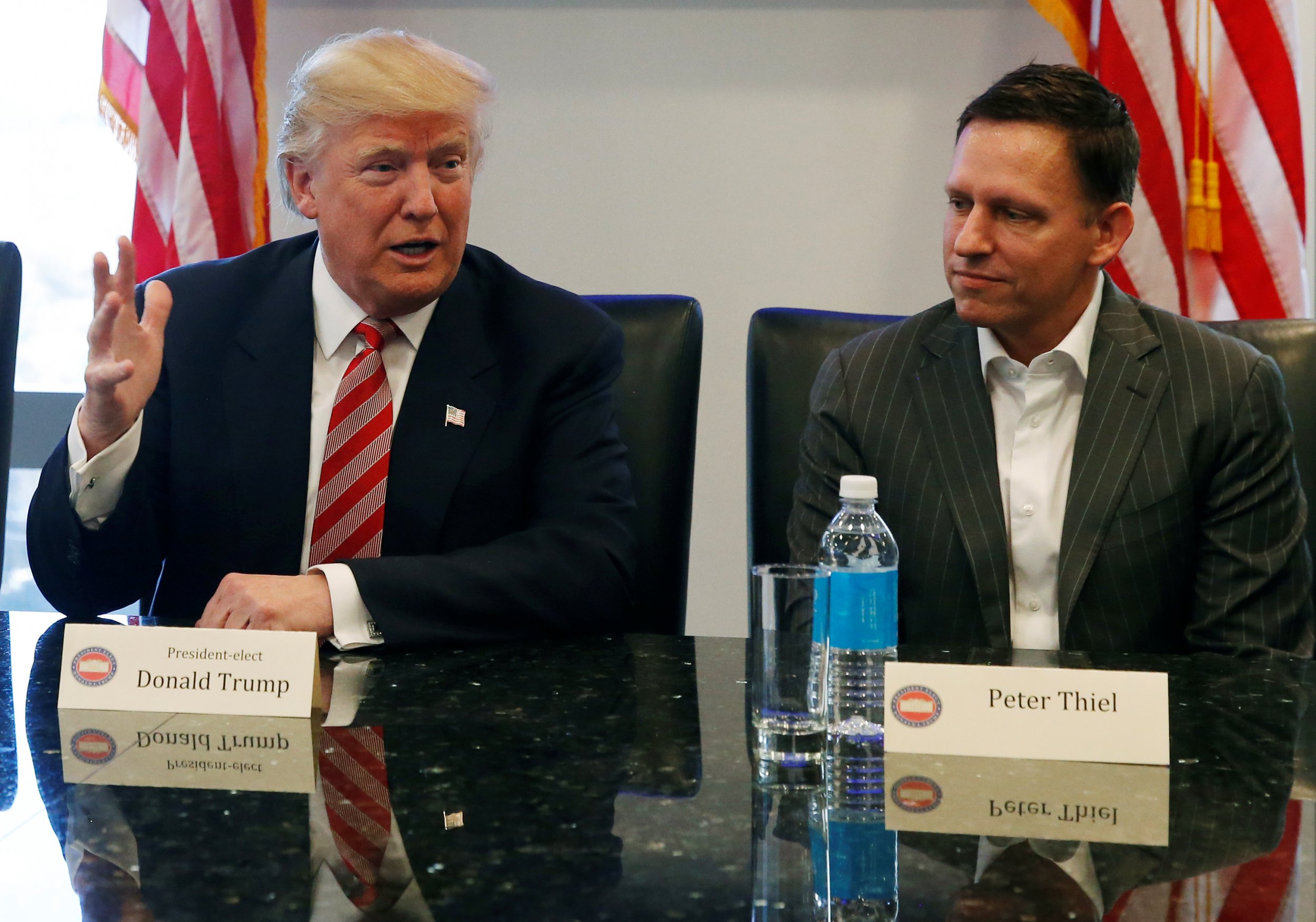 Billionaire tech entrepreneur and venture capitalist Peter Thiel donated more than $100,000 to Republican candidates ahead of the midterm elections, records show.
Thiel, who was one of President Donald Trump's earliest supporters in his run for the White House, gave $101,700 to the Republican National Committee (RNC) on July 10, according to Federal Election Commission records first revealed by CNBC. The six-figure donation is the largest amount of cash he's given to any political cause since Trump's 2016 presidential campaign.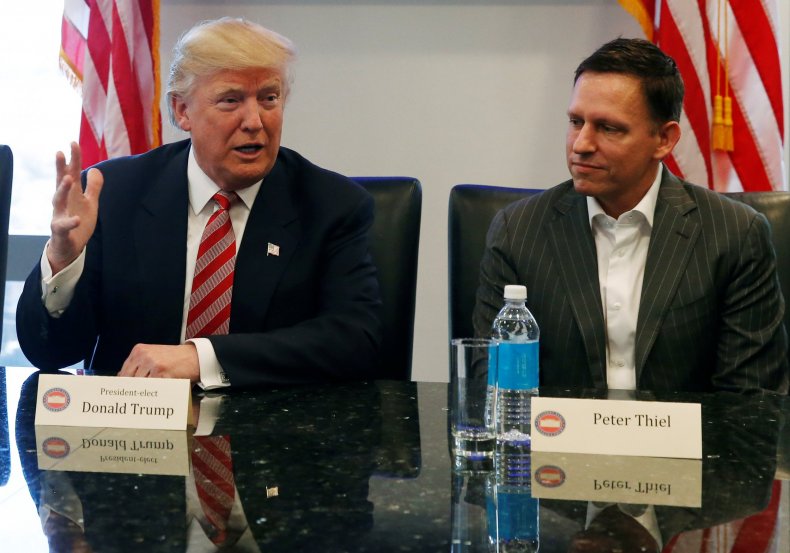 The Thiel donation may be a sign of the PayPal co-founder's continued support for Republican causes after months of being quiet amid the midterm election campaigns. At a 2016 National Press Club event, Thiel made a foretelling claim by comparing how the news media viewed Trump.
"I think one thing that should be distinguished here is that the media is always taking Trump literally. It never takes him seriously, but it always takes him literally," Thiel said just weeks before Trump's win over Democrat Hillary Clinton. That same year, Thiel was revealed to be the silent contributor behind a Florida lawsuit that brought down the website Gawker.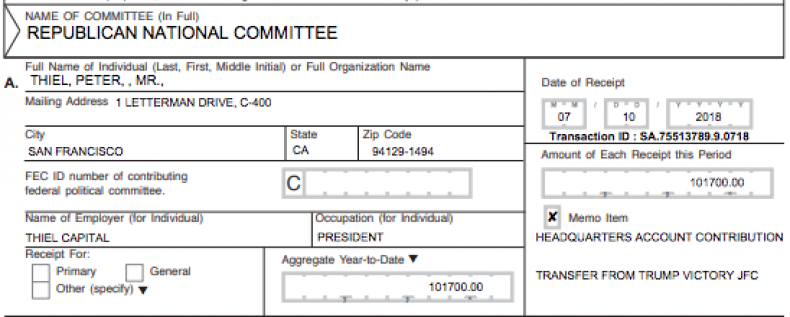 Last month, the RNC raised $14.2 million, bringing its cumulative 2018 election cycle total to $227 million. The donation comes as Republicans hope to hold on to its majorities in both houses of Congress.
Thiel's GOP donation in July is listed as a transfer from the Trump Victory fund, a joint fundraising committee.