Peter Thiel vs. Pierre Omidyar: Silicon Valley's One Percenter Slugfest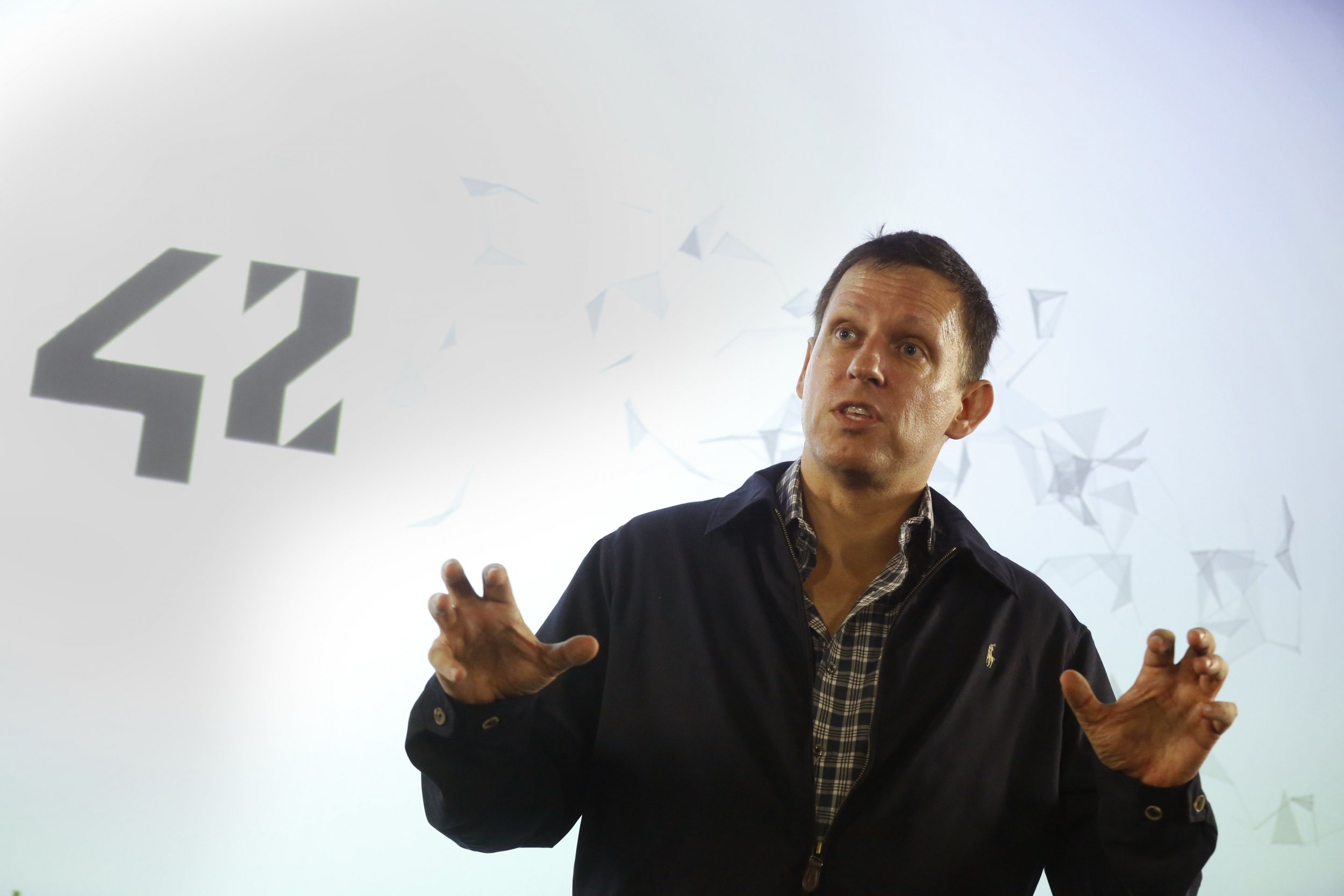 It's being billed as a clash of billionaires. In one corner: Paypal founder Peter Thiel, who's backing several lawsuits against Gawker Media. In the other: Pierre Omidyar, the eBay founder and his new media company, which recently won an Oscar. EBay purchased Paypal back when both companies were revolutionizing the young internet. Maybe the two billionaires just have drastically different politics. Or maybe like Batman and Superman, Ironman and Captain America, they're just symbols of the divided American id.
Either way Thiel, who is using proxies to try and sue Gawker Media out of existence, told The New York Times his quest was for the greater good. In its coverage of Silicon Valley, Gawker had (sort of) "outed" Thiel as gay and attacked his politics, which include trying to build libertarian cities at sea, like in the hit video game Bioshock.
"I saw Gawker pioneer a unique and incredibly damaging way of getting attention by bullying people even when there was no connection with the public interest," Thiel said, adding that he had spent $10 million on "one of my greater philanthropic things I've done."
Apparently First Look Media, Omidyar's creation, doesn't think a decade-long secret quest to destroy a media outlet is a good thing. First Look Media says it has been following the Hulk Hogan v. Gawker case for almost a year, long before Thiel's involvement was known. One of First Look's lawyers told The New York Post that the company was looking for other publications to sign on a friend of the court or an amicus brief to get behind Gawker.
If that's not complicated enough, Thiel sits on the board of the biggest source of news in the world, Facebook, and was called upon to mediate the social network's spat with conservatives who think that company is working against them. Thiel was probably included because he's a libertarian and is going to be a California delegate for Donald Trump. (Facebook has stayed out of this one, perhaps waiting for its algorithm to provide an unbiased guidance like the Oracle of Delphi.)
Omidyar on the other hand, is an "extreme liberal centrist" if you listen to Julian Assange. Or "a free-market libertarian loon," if you believe Pando Daily.
Thiel is an investor in Pando, but the website doesn't seem to be on his side. Recently, one of its writers, Paul B. Carr, said Thiel's lawsuits are worse than his support of Trump and that he's ashamed to have him as an investor.
Today, Silicon Valley invests in our politics and our media the way it has long invested in our economy. For decades the industry has been promising to change the world, to free us of the old order and destroy the dirty cabals, which force us into dirty taxis and dirty politics. Well tech won, and we now know what the new world will look like: Dueling billionaires fighting over Ayn Rand using the press as a ping pong table. Wait, that sounds familiar...