Peter Thiel's Dating App Reveals What Women Want: Manly Men | Opinion
Peter Thiel's new dating app for conservatives, The Right Stuff, is already making waves. Last week, the app released an ad full of interviews with conservative women who were asked what they are looking for in a man. They all seemed to concur: shared values, specifically, a shared faith, a desire to have kids, and an interest in family life.
With the rest of American life polarized, dating has become similarly bifurcated by political party and belief. The truth is that Americans care about politics, and according to a newly released survey from Brigham Young University, married couples do, too. Per the American Family Survey in 2022, 68 percent of married couples talked about politics weekly. In 2020, the last major election year, the number rose to a staggering 76 percent.
If you're discussing a topic with that much frequency with your spouse, being on different "teams" could get tense quite quickly. But this partisan split among those in the dating world isn't just about political parties; it's about values, worldview, and even sexual attraction. Over and over, the women in the inaugural "The Right Stuff" advertisement explain what they want in a conservative man—something they presumably find lacking in liberal counterparts: a confident, masculine, "alpha-male." In short, they want their man to be, well, a man.
As one woman explained, "I like that [conservative men] understand their role in the relationship as a man."
She has a point. Consider for a minute the messaging on sex differences from the Left. You can't—because there are none. Masculinity is considered a sin, even a form of violence. Gender roles are considered an outdated form of patriarchy, one of the cardinal sins. And per the Left, a man can become a woman by virtue of feeling like one. Forget biology, forget anatomy, forget it all; it no longer matters. The differences between the sexes have evaporated because gender is a social construct that is infinitely malleable.
The only problem is, this just doesn't work for a lot of women. And they are sending a clear message: They're only interested in men who know who they are. These women want a man—a man who understands that men and women are different, who will respect those differences.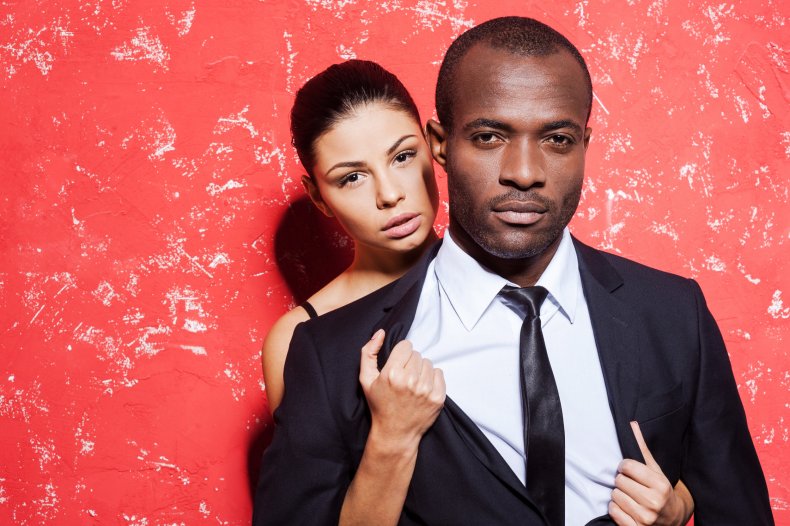 The women in "The Right Stuff" ad are not alone. Many women want a man who will treat them like a lady. For most of human history, women have desired a strong man who will act as a protector and provider. Those qualities in a man kept women safe and protected, and for many women, they're still necessary today.
Those women no longer see their views and voices reflected in the Leftist mainstream. So they are gravitating to their own spaces.
The Left may not want to hear this, but that doesn't make it any less true: Many, many women want manly men to step up—in their dating lives and in society overall. These are the things we're not allowed to say anymore, but one of the advantages of being filthy rich like Peter Thiel is that you get to utter the unspeakable truths.
Go forth ladies, and demand your men be men. And men: dare to be different, and you'll be rewarded and find yourself swimming in a large pool of potential mates.
Bethany Mandel is an editor for the children's book series Heroes of Liberty and is a contributing writer for Deseret News. She homeschools her five children.
The views in this article are the writer's own.