Virginia Teacher Fired for Refusing to Use Transgender Student's New Pronoun: 'I Miss the Female Version of the Student'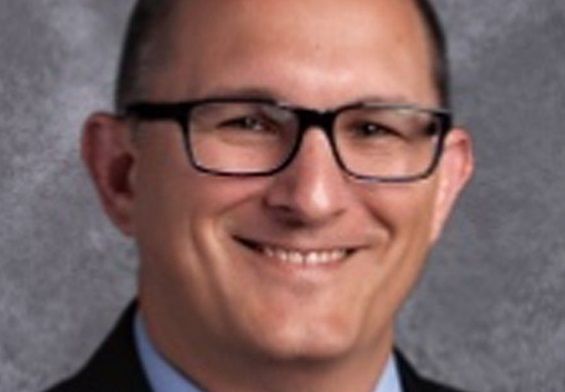 A high school teacher in Virginia has been fired after refusing to refer to one of his students using his preferred pronoun.
Peter Vlaming, a French teacher at West Point High School, was fired after the School Board voted 5-0 in favor of terminating his role.
Read more: Trump administration moves to eliminate transgender definition, define sex by genitals at birth
The decision was made after Vlaming disobeyed orders to refer to a ninth-grade student as a male following his gender transition. The case is believed to be the first of its kind in the state, reports the Richmond Times-Dispatch.
Vlaming, who has worked at the school for seven years, told the school his Christian faith prevented him from using the preferred pronoun of the student he still saw as female.
"I'm totally happy to use the new name," Vlaming told WWBT. "I'm happy to avoid female pronouns not to offend because I'm not here to provoke…but I can't refer to a female as a male, and a male as a female in good conscience and faith."
The school recommended the 47-year-old be fired for violating school system's nondiscrimination and harassment policies. The administrators also agreed with the pupil and his family that Vlaming's treatment of him amounted to discrimination.
"That discrimination then leads to creating a hostile learning environment, West Point schools Superintendent Laura Abel told the Richmond Times-Dispatch. "And the student had expressed that. The parent had expressed that. They felt disrespected."
During the public hearing on the case, the school's principal, Jonathan Hochman, testified that Vlaming said that he "very much liked and missed the female version of the student," reports ABC News.
Following the decision, Shawn Voyles, Vlaming's attorney, said that his client's rights as a teacher should also be considered.
"Tolerance is a two-way street," Volyes told WWBT. "My client respects this student's rights; he is simply asking that his rights be respected as well…The student is absolutely free to identify as the student pleases. The school board adopted one viewpoint and required Mr. Vlaming, at the cost of his job, to repeat that ideology, repeat that viewpoint. That's where it's compelled speech. That's where it violates his First Amendment right he still retains as a public employee."
The act of purposely referring to someone with their pretransition pronouns is known as misgendering and can be considered a form of hate crime.
In November, Twitter updated its terms and services warning users who purposely misgender or "deadname"—referring to people by the identity they used before their transition—on the social media site that they face permanent suspension as part of a move to curb trans abuse on the platform.
"We prohibit targeting individuals with repeated slurs, tropes or other content that intends to dehumanise, degrade or reinforce negative or harmful stereotypes about a protected category," Twitter said in a statement.
"This includes targeted misgendering or deadnaming of transgender individuals."