Peter Weber Wanted to Reach Out To Hannah Brown After His 'Bachelor' Engagement
Peter Weber may not have moved on from Hannah Brown after all. While the former Bachelorette was a staple at the start of his season of The Bachelor, Weber seemed to forget all about his past love by the show's finale. That wasn't the case, according to his former fiancée Hannah Ann Sluss.
During an emotional confrontation on the Bachelor finale Tuesday night, Sluss revealed Weber asked to reach out to Brown during their engagement. Whether he did so remains unclear.
Sluss and Weber were shown getting engaged on Tuesday night's finale—but the pair eventually broke up. Weber initiated the split by claiming he wasn't able to give Sluss his full heart. While his runner up, Madison Prewett, wasn't mentioned by name, Weber admitted he was still torn between two women after filming.
Weber did not follow up with any comment about his said discussion, or intent, with Brown. Brown also did not comment publicly on the claim.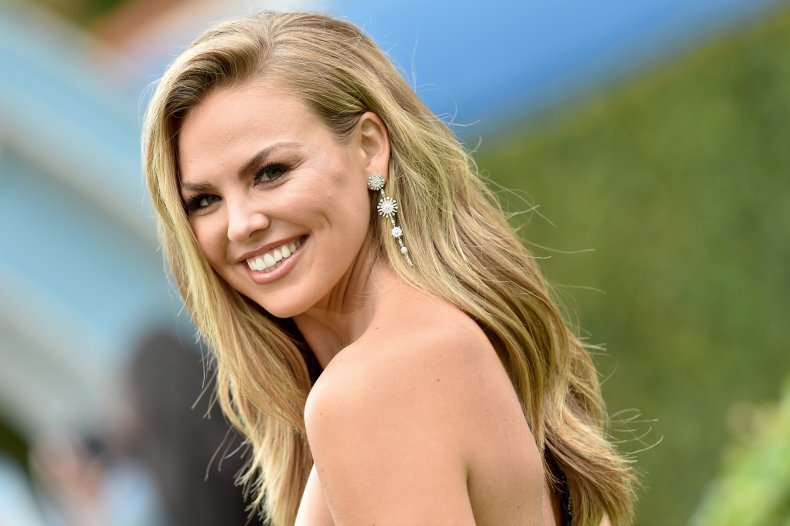 During the live show, though, Sluss revealed Weber was really torn between three women, and named both Brown and Prewett. She seemed to imply it was difficult to focus on building their future when Weber couldn't decide where to land his heart.
Sluss held her own both during the split and after. Her final note to Weber told him to become more of a man by committing to one woman, and not letting his past relationships influence his presence.
The conversation with Sluss was featured during the middle of the episode. The second half, seemingly will focus on Prewett's current stance with Weber.
Weber dated Brown on her season of The Bachelorette in 2019. Brown was engaged to Jed Wyatt, though they broke up shortly after her season. Brown then appeared on Weber's season of The Bachelor.
While Brown first showed up to give back Weber's pilot wings in an act of kindness, their meeting soon turned emotional. The pair shared a tearful and intimate conversation about their past. Both revealed they had regrets about the relationship. Weber even asked Brown to join the show. While Brown didn't say it, she was filming Dancing With The Stars at the time of Weber's filming, and thus could not join his Bachelor season.
Throughout the season, some fans wanted to see Brown and Weber end up together. If Weber did end up with anyone on The Bachelor, it will be revealed at the end of the episode Tuesday night.
Correction: This headline of this story has been corrected to show that Weber wanted to reach out to Brown, not that he reached out to her.