Peter Weber Was Engaged and Single In Dramatic 'Bachelor' Season: Everything That Happened
The Bachelor season finale aired on Tuesday night to a crowd of shocked viewers. After a season full of hype, confusion and few spoilers, Peter Weber ended up in a flurry of post-engagement drama.
Weber seemingly left the show single after originally proposing to Hannah Ann Sluss. He broke her heart—and the engagement—when he revealed he couldn't give his all to their relationship. Part of this, Weber admitted in the live after-show, was due to his ongoing feelings for runner-up, Madison Prewett.
Though Prewett and Weber reconciled after the season, Weber ended the series by asking her to take it slow with him and see what their love turns into. The couple did not confirm that they are in a relationship, only that they love each other and need to heal.
Fans know Prewett left the show by her own will on Monday night when she revealed her values didn't line up with Weber's lifestyle. Tuesday followed Weber's decision to pursue a relationship with Prewett after the breakup with Sluss.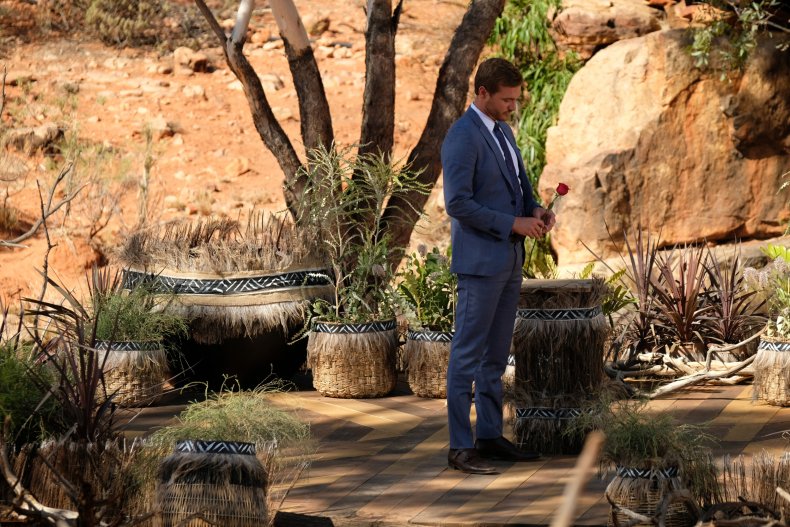 Weber's journey to this final point was nothing short of tiring, seemingly for Weber and viewers. Weber was slammed throughout the season for playing into drama started by some contestants, who were considered immature by viewers. Fans were happy with Sluss and Prewett, though, who led with innocence and kind nature.
Throughout the season, it seemed Weber was unsure of what decisions to make and who to keep around. Tuesday's final episode took viewers deeper into Weber's confusion, which lasted long after The Bachelor ended filming in Australia.
The episode dove into the emotional, joyous engagement between Sluss and Weber, which was welcomed with sobs and celebration by Weber's family. Then, the show's mood changed entirely when it was revealed Sluss wasn't Weber's final choice, even with the ring. Sluss, Weber and Weber's family seemed distraught and exhausted as they were forced to acknowledge the breakup to the Bachelor's live audience.
The breakup was relived via footage showing that when Sluss and Weber met up in Los Angeles after filming, things between them were tough. Sluss said she agreed to be Weber's "teammate" when she accepted his proposal. She then told Weber a relationship needs mutual love and seemingly implied Weber wasn't giving his all to her.
Weber expressed that he did give his heart to two people, and continued to battle the confusion even after the engagement. He then explained he couldn't give Sluss his full heart. It's unclear how long after their engagement the breakup happened. All that was revealed was that Weber and Sluss hadn't seen each other in a month when their tough conversation happened.
In the live conversation, Sluss then revealed Weber even needed closure from former Bachelorette Hannah Brown after their engagement. She slammed him for bringing two other women into their engagement, instead of focusing on the love in front of him. Weber was emotional and apologetic for taking Sluss' first engagement from her.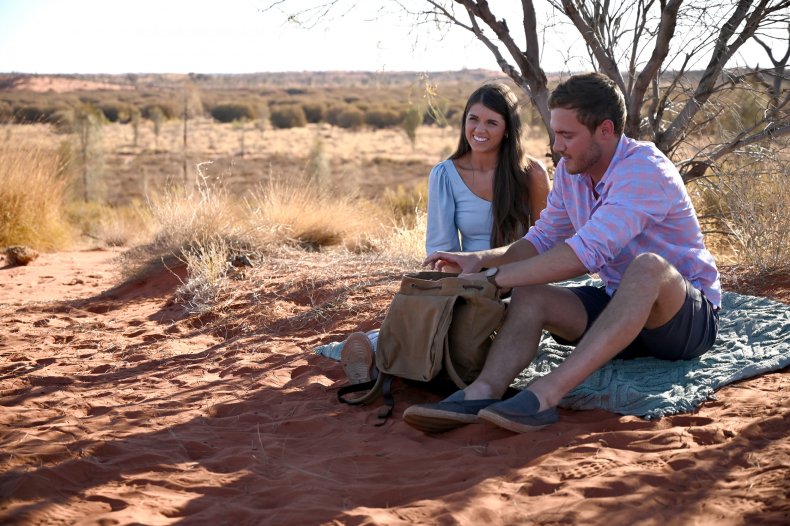 The episode then shifted to Prewett and Weber's story after filming.
Host Chris Harrison flew to Alabama to speak with Prewett after Weber's breakup. She admitted she regretted breaking up with Weber, and still had feelings for him. Together, they flew to Los Angeles where Prewett could speak with Weber.
Weber and Prewett shared a long hug and dove into a deep conversation. Prewett admitted she was having a difficult time putting her feelings for Weber behind her. Weber then told Prewett he "fell in love with her" and "he messed up."
On the live show, Weber revealed he's in love with Prewett. They apparently hadn't seen each other since their one-day reunion. Prewett joined Weber on stage and shared that she loves Weber, too.
Weber explained that both Prewett and himself need to heal after the series and its tumultuous drama. Weber asked Prewett to take things one day at a time and see what their love turns into.
Weber's mother, Barbara Weber, also chimed in. She continued to praise Sluss for being loving and "organic." She then claimed Prewett made the family wait three hours to meet her and Prewett never apologized.
Prewett then stood up for herself and her values by claiming she was true to herself throughout the journey. Weber said his family has his "best interest at heart" and their criticism of Prewett comes from love.
Weber's mother slammed Prewett by claiming she never gave her heart to Weber. She also said all of Weber's family and friends don't believe his relationship with Prewett will work.