Peter Weber's Mom Is 'The Bachelor's' Biggest Villain Yet: Finale Disses and Best Reactions
Peter Weber's season of The Bachelor ended with an utterly uncomfortable exchange between Weber's family and his new girlfriend Madison Prewett. Weber's family, who were disapproving of Prewett during the season, slammed the relationship and claimed it would never work.
Fans were quick to label Weber's mother, Barbara Weber, as the ultimate villain after the live finale exchange. Twitter exploded with words of distaste surrounding Barbara's unwillingness to accept Weber's happiness and continue to root for his former fiancée, Hannah Ann Sluss.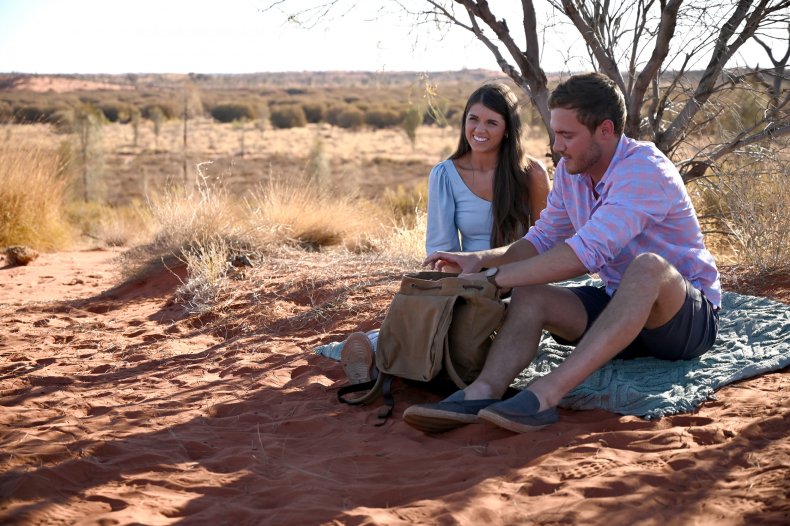 The Twitter contingent of Bachelor Nation took Prewett's side over Barbara's live TV slams. Many wanted to see Prewett get angry at her possible future mother-in-law, but she kept her cool.
Some fans even lost hope in Weber and Prewett's future simply because of Weber's family.
Instead of throwing insults back, Prewett claimed she'd never say anything bad about Weber's family as she has love for them, because she loves Weber.
Others compared Weber's mom to some of the Bachelor's greatest villains.
During the live show, Weber dissed Prewett for being late to meet the family and claimed Prewett never gave her heart to Weber.
The Bachelor finale took viewers inside Weber's brief engagement to Sluss, who accepted gladly. They were engaged about a month before Weber admitted his heart was still torn, and he couldn't commit to her fully.
Host Chris Harrison then brought Prewett to Los Angeles to speak with Weber about a possible reconciliation. It wasn't until Tuesday night's live episode that the pair decided to give their relationship a try by "taking it day by day."
The drama started on Monday night when Prewett met Weber's family. Prewett's faith and Christian morals were subject to attack by Weber's mother. The runner-up was upset that Weber slept with other women on the Bachelor season, and revealed she'd have a difficult time accepting an engagement just days later.
Barbara told Prewett she couldn't expect to change Weber. She also claimed Weber likes to party, and has a less-than-faith-based lifestyle. Instead of supporting Weber's future, the family pleaded with the Bachelor to choose Sluss, and claimed she was placed in his life by God.
Prewett originally broke up with Weber during the final two because she felt their values didn't line up. Both Weber and Prewett admitted their feelings for each other didn't go away while they were separated. Instead, they admitted to being in love on the live show.
The heated confrontation marked the end of Weber's dramatic Bachelor season. Whether Weber and Prewett will stay together is unknown.