Arsenal News: Arsene Wenger's Former Player Calls On Manager To Step Aside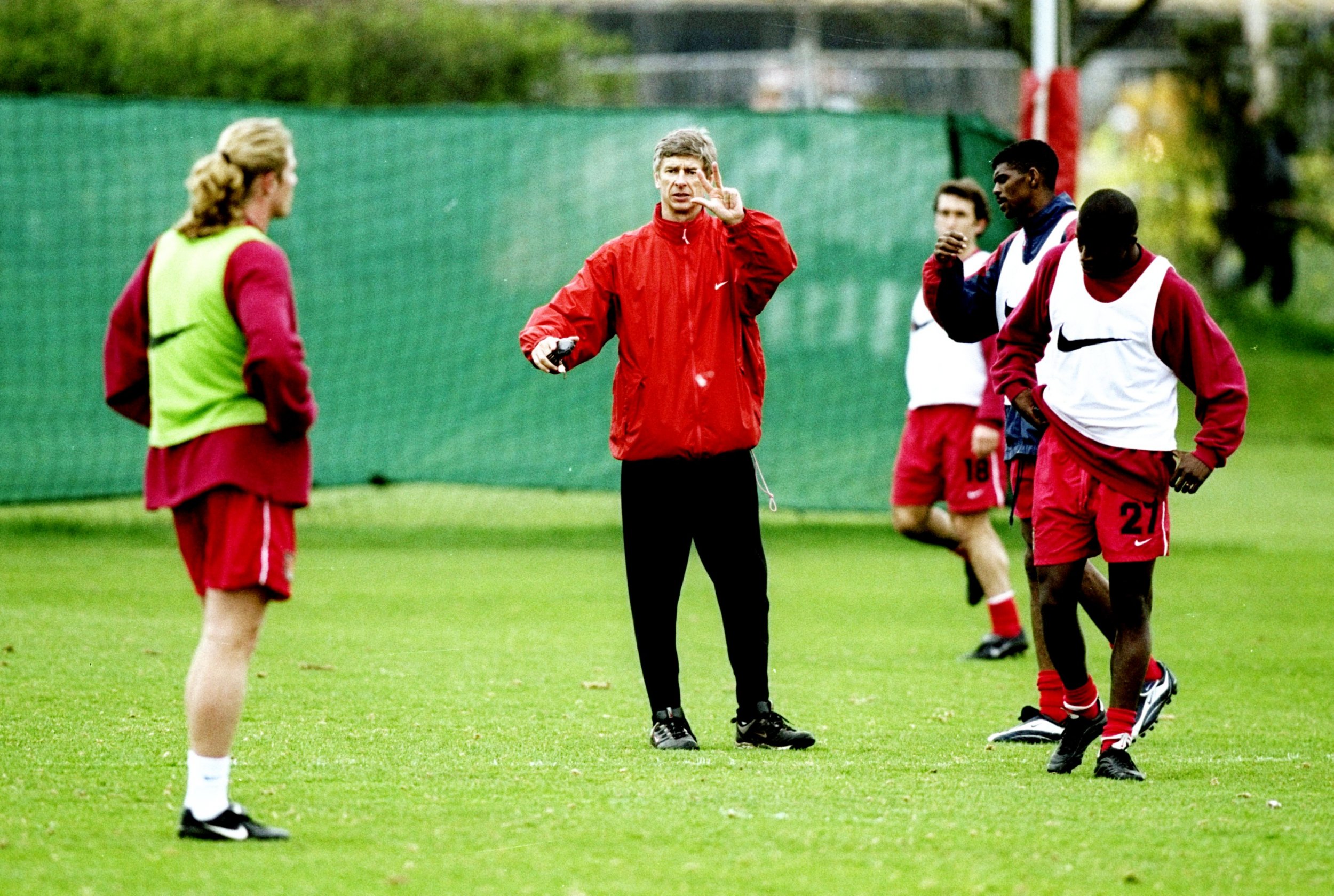 Arsenal's recent poor form has not escaped the notice of one of the figures at the heart of perhaps the club's greatest team.
Emmanuel Petit has watched the club slide out of the English Premier League title race and FA Cup with alarm, and has called for drastic action to reverse the trend, including his former manager, Arsene Wenger, moving from the dugout to the boardroom to take on a Director of Football role.
Speaking to RTE Sport in Dublin, Petit suggested that the current Arsenal team, which faces an onerous task on Wednesday night in Barcelona to turn around a 2-0 UEFA Champions League first leg defeat against Lionel Messi, Luis Suarez, Neymar and company, may lack the mental strength of its predecessors.
"I think Arsenal have been missing something for ages, it's mental," Petit said.
"I am pretty sure he has to stay at the club but maybe it's time for him to open the door for something else as well. When I look at the former players from Arsenal, how many of them have their badges to manage a team?
"Dennis Bergkamp, Tony Adams, Patrick Vieira, many, many great players, they have their own statue in front of the stadium. It's good to share the place with someone else and try to open the door to the former players."
Bergkamp, an iconic figure at Arsenal around the turn of the century, played alongside Petit for the club and is now assistant manager at Ajax, where his boss, Frank De Boer, has been mentioned himself as a potential candidate to take over from Wenger.
Petit's frustration is borne of reality. Arsenal has not won the Premier League since its "invincibles" team of 2003-04 went unbeaten through the entire league season.
This year, with Manchester United struggling, Chelsea dissolute and Manchester City distracted by managerial upheaval, was its best chance to become English champion in a generation, but it now trails the season's fairytale, Leicester City, by 11 points, albeit having played a game fewer.