Petition For Action on Joe Biden $10K Student Loan Cancellation Hits 77,000 Signatures
Tens of thousands of people have signed a petition demanding Education Secretary Miguel Cardona give answers on whether student loan debt can be forgiven via presidential executive order.
The Change.org petition comes amid a push from some Democratic lawmakers for President Joe Biden to release a memo outlining whether his executive authority is broad enough to forgive student debt.
On the campaign trail, Biden said he would start the process of forgiving student debt, suggesting he backed up to $10,000 in forgiveness for some Americans.
But the petition points the finger at Cardona, whom it said the president had asked in March "to get clarification" on whether he had the authority to cancel student loan debt with an executive order.
"We have been waiting this whole time for Cardona to write that memo to President Biden," it said, "we're approaching seven months now and Cardona has not responded.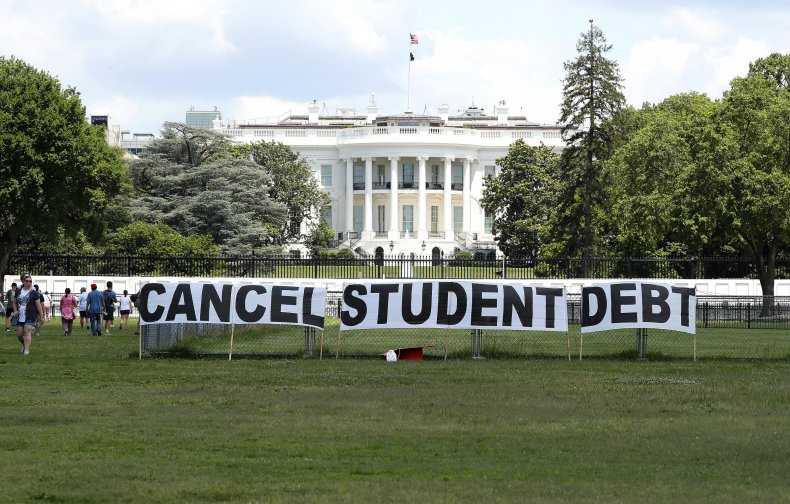 "This is completely unacceptable," the petition said, pointing out that Cardona should "be forcibly removed as Secretary of Education if he chooses not to do his job."
"Miguel Cardona needs to do his job and respond to the President," it said.
As of Saturday, the petition had 77,000 signatures, more than half of its goal of 150,000.
This week, a group of Democratic lawmakers signed a letter from progressive Representative Ilhan Omar calling on Biden to publicly release a memo regarding how broad his executive authority is to forgive student debt.
Omar, a Minnesota Democrat, and 14 of her colleagues have said the Education Department has had enough time to answer.
The lawmakers "urge the release to the public by October 22, 2021 the memo that the President requested from the Department of Education to determine the extent of the administration's authority to broadly cancel student debt through administrative action."
Prominent Democrats such as Senate Majority Leader Chuck Schumer, (D-NY) and Senator Elizabeth Warren, (D-MA) want Biden to forgive at least $50,000 in student debt.
They argue that Biden can use the same legal authority invoked to suspend payments and cancel student debt in some instances.
Other Democrats such as House Speaker Nancy Pelosi said Biden does not have the authority to forgive student loans on his own. Some progressives even say there should be complete student loan forgiveness.
Last month, White House Press Secretary Jen Psaki suggested that Biden would "happily sign" a bill canceling $10,000 in student debt if Congress could pass such a measure.
Newsweek has contacted the White House for comment.