Petition and #RefugeesWelcome Campaign Press British Government to Do More for Migrants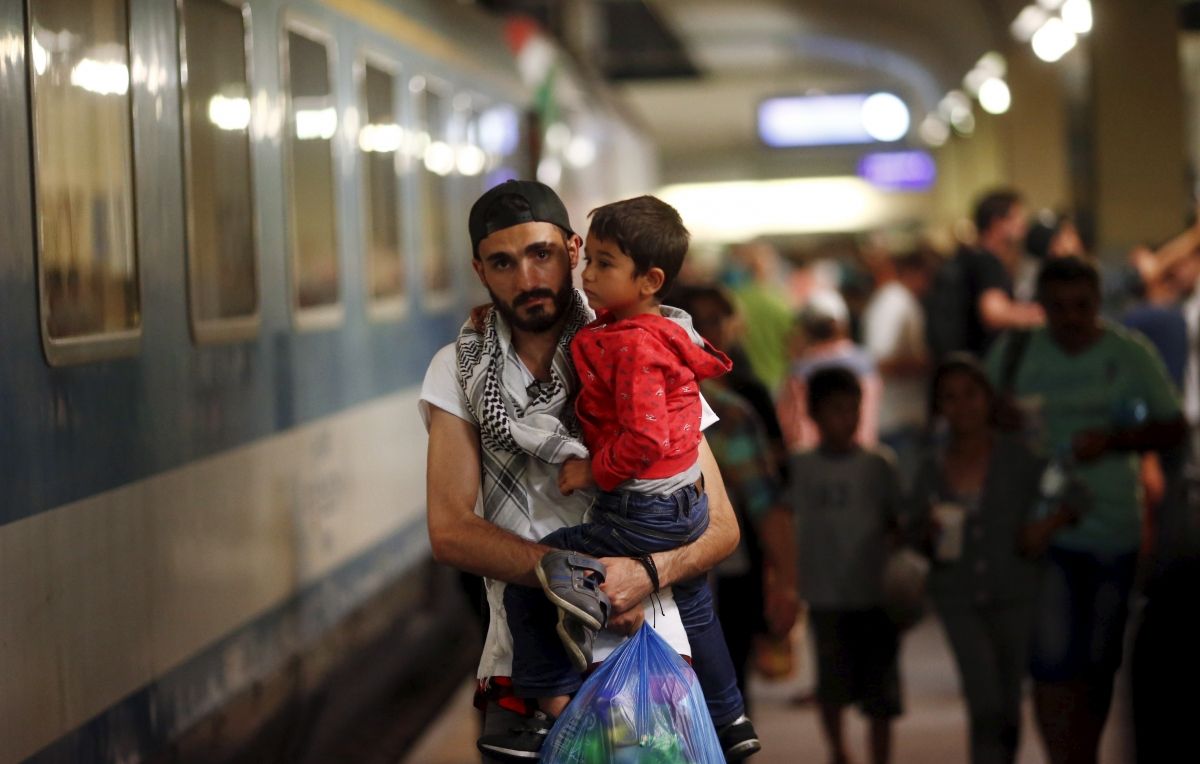 A petition urging the British government to accept more asylum seekers and migrants has surpassed 100,000 signatures, meaning that the U.K. parliament must consider debating the issue. A related social media campaign, using the #RefugeesWelcome hashtag, is the top trending subject on Twitter at the time of writing.
The petition, which was created by 36-year-old Katie Whyte last night, urged for the government to help "refugees who have risked their lives to escape horrendous conflict and violence" and to eliminate the "unsafe and humane conditions in Europe" faced by those arriving. Any petition which reaches over 100,000 signatures in the U.K. must be debated by the British parliament and the government must respond to the petition within three days.
The #refugeeswelcome social media campaign has taken off on Twitter, with hundreds of members of the public tweeting photographs of themselves holding pieces of paper that read "Refugees welcome." British MP's are also getting involved, including Caroline Lucas, the Green party MP for Brighton Pavilion, as well as Sadiq Khan, who is Labour MP for Tooting.
The hashtag is also being used to increase pressure on the British government to take more action after distressing images of a dead Syrian boy washed ashore on a Turkish beach emerged yesterday. Aylan Kurdi reportedly drowned alongside his brother and mother as they attempted to reach Greece in a small boat. Owen Jones, journalist for the Guardian, tweeted:
Both the petition and Twitter campaign come a day after British prime minister David Cameron claimed that "[taking in] more and more refugees" is not the answer to Europe's growing migrant crisis. The U.K. prime minister proposed to tackle the crisis by "[bringing] peace and stability" to regions from which people are trying to escape from, such as war-torn Syria.
Other petitions are appearing urging British politicians to do more to help and welcome refugees and migrants, including a petition launched by British newspaper The Independent which has gained 40,000 signatures.