Petition Asking Amazon to Accept Dogecoin as Payment Hits 200,000 Signatures
A petition asking Amazon to accept Dogecoin as a form of payment has garnered over 200,000 signatures. Doge4Amazon on Change.org has received 200,416 signatures as of publication time.
The petition description states: "Currently Amazon does not accept crypto-currencies as a payment method alienating many people who do not have a traditional bank account. Amazon.com, being a leader in innovation, should accept Dogecoin as a form of payment. Dogecoin is fast, cheap, and stable. It is stable in value, has the lowest transaction fee of other major coins, has a huge supply of coins and has a very large, active community with on-going development."
It goes on to state that Dogecoin, a popular cryptocurrency created as a meme, is already accepted and used "by many small business owners, charity organizations, and entrepreneurs around the world as a means to buy and sell goods and services."
"It is time for Amazon.com to be one of the first major companies to see the power of Dogecoin and with the huge momentum the Dogecoin community is generating now is the time for Amazon to accept Dogecoin as a payment method!" states the petition, started by Change.org user Mark E.
The petition also includes a link to the Dogecoin website, where users can go to invest in the cryptocurrency.
On March 2, the petition had received 100,000 signatures which prompted the creator to publish an update where he wrote that "the kind folks at Change.org have noticed and reached out to me about the petition. They are reaching out to Amazon on behalf of the petition. This is working folks."
Newsweek reported on April 13 that the petition had received 130,000 signatures, which indicates that more than 70,000 people have signed it in the past two weeks.
The petition reaching more than 200,000 signatures comes as Dogecoin has continued to gain popularity. The price of the cryptocurrency reached an all-time high of $0.41 earlier this month, according to data from CoinDesk. As of publication time, Dogecoin was trading at around $0.27 and has a market cap of around $35.6 billion.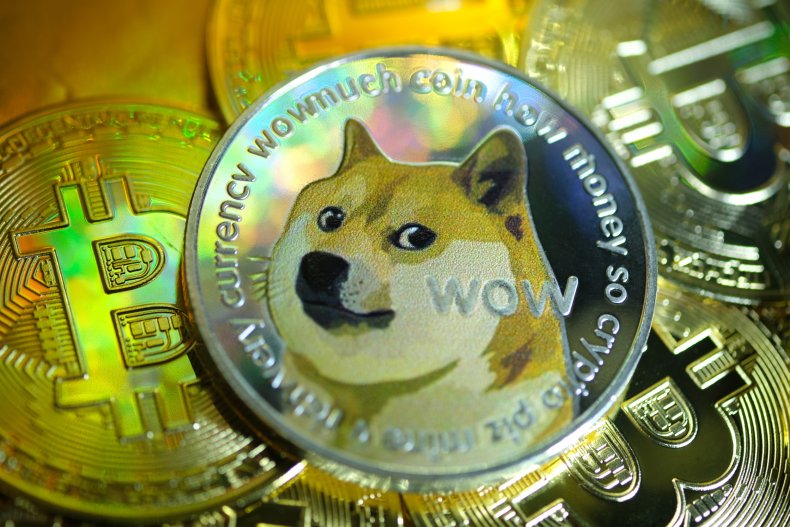 As the petition notes, many companies around the globe have started accepting Dogecoin as a form of payment.
In March, Dallas Mavericks owner Mark Cuban announced that they are now accepting Dogecoin as a form of payment for tickets and merchandise.
"The @dallasmavs have done more than 20,000 #Dogecoin in transactions, making us the LARGEST #DOGECOIN MERCHANT IN THE WORLD ! We thank all of you and can only say that if we sell another 6,556,000,000 #DOGECOIN worth of Mavs merch, #dogecoin will DEFINITELY HIT $1 !!!," Cuban tweeted on March 6.
On April 13, Cuban provided an update on Twitter, writing that the "Mavs sales in @dogecoin have increased 550pct over the past month. We have now sold more than 122k Doge in merchandise !"
According to the Dogecoin website, other companies that accept the cryptocurrency as a form of payment include Strange Donuts, BitBurgers, AllGamer, Meltdown Comics, Vapeur Canada, Threaded Concepts and many others. The full list of companies that accept Dogecoin can be found here.
Newsweek reached out to Amazon for comment on the petition but did not receive a response in time for publication.