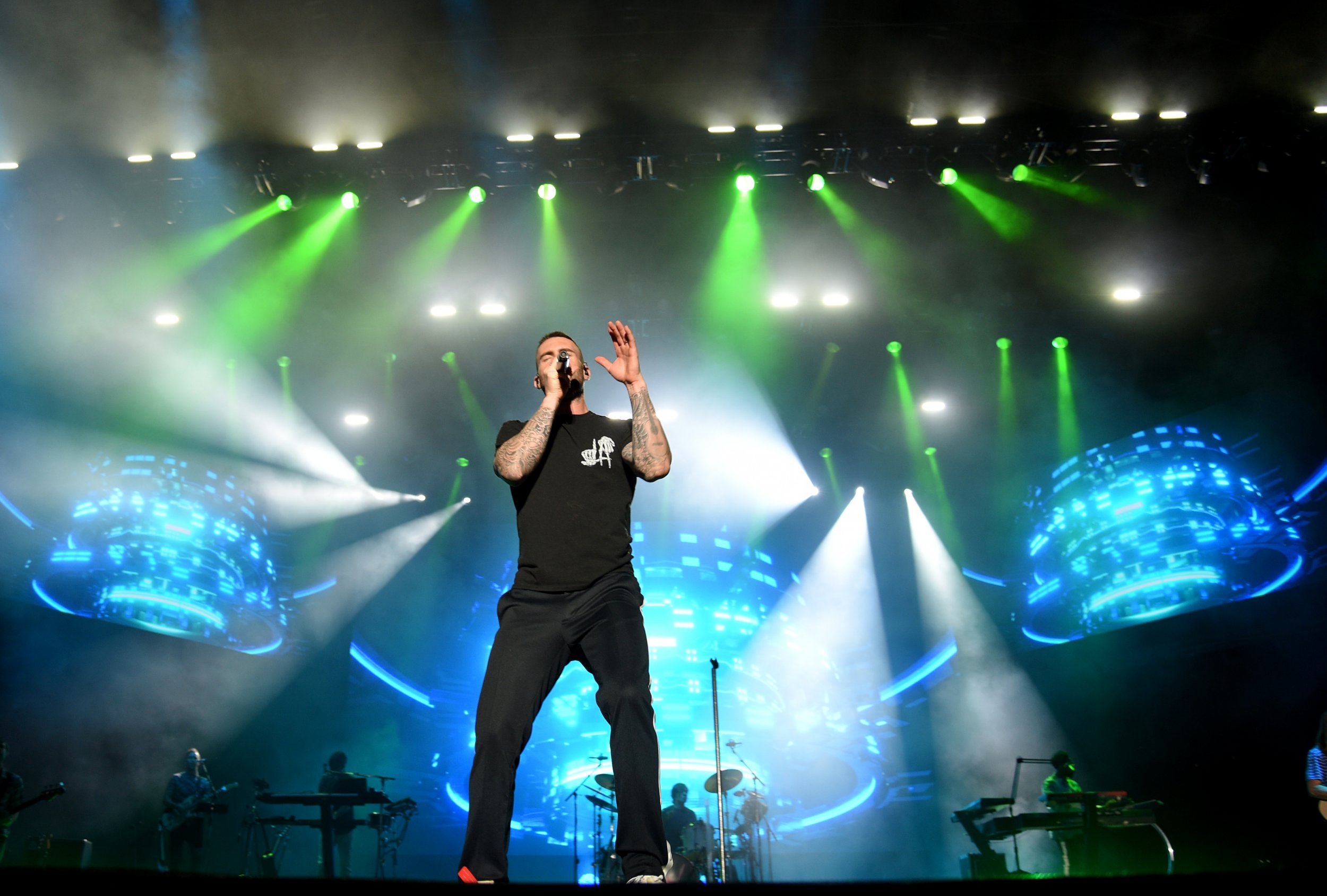 A petition asking Maroon 5 to pull out of their scheduled Super Bowl performance is circling the internet and already has nearly hit its goal of 50,000 signatures. The online request asks the band to honor NFL player Colin Kaepernick, who first kneeled during the National Anthem to protest police brutality on September 1, 2016. Dozens of players followed his lead, igniting a national debate.
As the petition noted, Rihanna was the first to decline to perform at the Super Bowl in support of Kaepernick. Jay-Z also declined in 2017 and referenced his decision in his video "Apes***." In the video, there's a group of people who take a knee in the style of Kaepernick.
Lyrics to the song read: "I said no to the Super Bowl: you need me, I don't need you. Every night we in the endzone, tell the NFL we in stadiums too."
The petition, sponsored by change.org, asks Maroon 5 to follow in the footsteps of these artists.
"The band has a chance to stand on the right side of history. If they don't, they will be remembered for choosing to side with the NFL over its players," the petition reads.
It also notes lead singer Adam Levine's past involvement with politics. "He has been a strong supporter of same-sex marriage and LGBT rights," it reads. "The band even changed the location of a show because the venue supported anti-gay marriage laws. If the band can take a stand for LGBT rights, they should do the same for these players."
Though the petition has nearly reached its goal, many are in opposition to the concept. Twitter users seemed to celebrate the pick of Maroon 5 and commented they don't need or want the band to step down. One petition reader left a lengthy comment denying racism in America, and seemingly slamming Kaepernick and his supporters.
"I see little racism in America," the user, called Simply Human commented two weeks ago from Georgia. "I see a nation divided over something that ended decades ago. I see a nation where the white majority is set aside in favor of the minorities. Where the white majority is discriminated upon..." The comment received 26 likes.
Another commentor, Joanna Rodney-Lewis, shot back in defense of Kaepernick. "The NFL needs to realize that black people who make up the majority of their players are disproportionately being murdered by the police."