Petition Calling for 'Racist' Penn Law Professor's Firing Gathers More Than 50,000 Signatures
By Wednesday, more than 50,000 people signed a digital petition to fire University of Pennsylvania law professor Amy Wax.
The petition was created after the National Conservatism Conference in Washington, D.C. from July 14 to 16, where Wax made controversial comments about race and immigration. During a panel, she claimed fear of being labeled racist discouraged people from addressing the topic of cultural distance because it would mean effectively "taking the position that our country will be better off with more whites and fewer non-whites."
This wasn't the first time Wax's comments drew negative attention and a Change.org petition called for her to be held accountable. In the two weeks since its creation, the petition addressed to Penn officials gathered more than 53,000 signatures of its 75,000-signature goal.
"While Penn touts itself as a beacon of diversity and inclusion with black and brown students showcased on its admission materials, the administration continues to turn a blind eye to the racism prevalent in its faculty," the petition stated.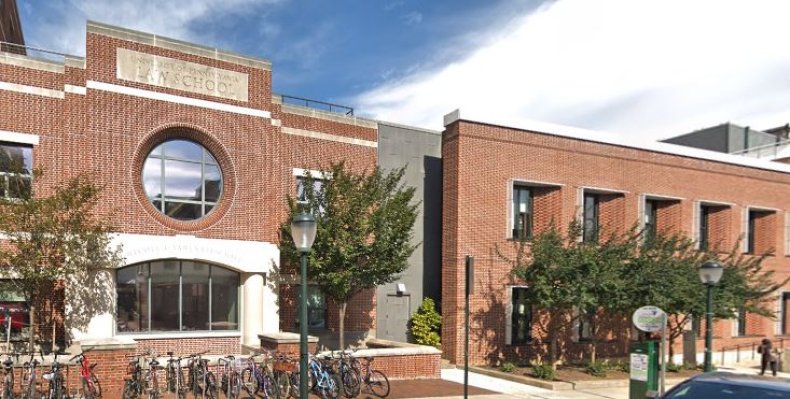 Penn Law School Dean Ted Ruger condemned Wax's comments in a statement, labeling them "bigoted" at best and "racist" at worst. Ruger noted that Wax does not speak for the institution and criticized the "repugnant" comments for being contrary to the school's values.
The Latinx Law Students Association penned a petition as well, which had almost 2,000 signatures, including about 250 members of the Penn Law community. Among other demands, such as denouncing Wax's statements, it called for her to be terminated from her position.
"We cannot use platitudes to once again sweep Professor Wax's statements under the rug," a coalition of student leaders told Newsweek in a joint response. "Her words have real harm and warrant real consequences."
Wax was previously criticized for co-authoring an op-ed that claimed all cultures weren't created equal and saying that she didn't think she'd ever seen a black student graduate in the top quarter of a class. In March 2018, Ruger announced Wax would no longer teach mandatory first-year courses as a result of her statements about black students.
Her most recent comments, the student coalition said, showed that she didn't learn from having some of her teaching responsibilities taken away. Newsweek reached out to Penn Law School but did not receive a response in time for publication.
"When a professor makes meritless claims that disrupt the law school and do nothing more than to insult the extraordinary students who walk through the doors, that speech warrants termination," the student coalition said.
Wax was first hired by the University of Pennsylvania in the spring of 2000 as a visiting law professor and has been a professor at the school since 2001. In 2015, she was awarded the Christian R. and Mary F. Lindback Award for Distinguished Teaching. Recipients are nominated and Wendell Pritchett, then interim dean of Penn law, credited the award with reflecting her longstanding efforts inside and outside of the classroom to make Penn students better lawyers, as well as better thinkers."
Before Wax started teaching at Penn, she was a professor at the University of Virginia and worked as an assistant to the solicitor general from 1988 until 1994.