Petition to Cancel Colton Underwood's Netflix Documentary Nears 10,000 Signatures
Colton Underwood came out as gay on Wednesday, but that doesn't mean he has won back the hearts of skeptical fans.
Underwood lost some trust from Bachelor Nation when his ex-girlfriend, Cassie Randolph, took out a restraining order against the former Bachelor last September. Now, that's coming back to haunt him with a petition to cancel Underwood's upcoming Netflix documentary.
A change.org petition asks Netflix to spike the documentary, with both the anonymous poster and commenters calling Underwood "abusive." And since its posting on Wednesday, the petition has nearly reached its goal of 10,000 signatures. At the time of publishing, it had only 140 to go.
"Colton is a former bachelor lead who stalked his final pick, Cassie Randolph," the petition reads. "He placed a tracker on her car, sent her and her friends anonymous threatening texts, and was even seen standing outside her window extremely late in the night, resulting in her brother attempting to de-escalate the situation."
It continues with allegations: "Cassie is a victim of Colton's abuse, and he does not deserve a platform in any way. Regardless of his sexuality, Colton should not be given a platform as a result of his abusive, manipulative, and dangerous behavior."
The petition does not attack Underwood's sexuality in any way. It revolves around his alleged abusive behavior.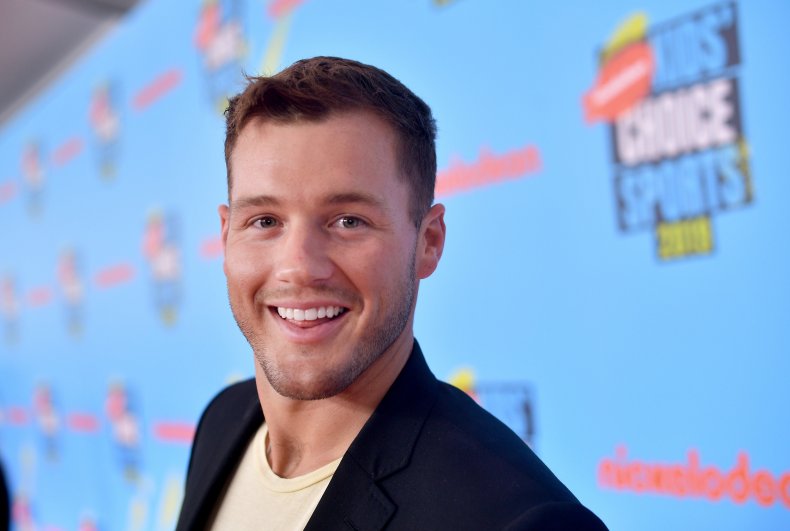 Randolph originally filed the restraining order against Underwood in September, though she dropped the order in November. Underwood issued a statement at the time, saying, "The two of us were able to reach a private agreement to address any of Cassie's concerns. I do not believe Cassie did anything wrong in filing for the restraining orders and also believe she acted in good faith," as reported by People.
In his video interview on Good Morning America on Wednesday, Underwood revealed he never came out to Randolph.
"I don't know if I ever will get the chance to sit down and talk with her," Underwood said. "I would like to. I would like to say sorry for how things ended. And I messed up. I made a lot of bad choices.
"I made mistakes in the end of that relationship. And I ruined the good memories we had by my actions and what I did to hold on to being straight, because I didn't want to look myself in the mirror. So for that, I'm extremely, extremely sorry," he added.
Despite Underwood's public apologies, some in Bachelor Nation don't want to see Underwood move forward with the Netflix production. A TikTok below outlines other allegations that Underwood has used racist language, slammed his former Bachelor contestants and more in an attempt to point people toward the petition.
Bachelor Nation has been incredibly supportive of Underwood's sexuality. He's the first former Bachelor to come out as gay, making him an immediate historical figure in the franchise. Former contestants, and even estranged host Chris Harrison, posted odes to Underwood on social media Wednesday to congratulate him for living as his true self.
Randolph has yet to comment on Underwood's recent statements.
Newsweek reached out to Netflix and Underwood's representatives for comment on the petition but didn't hear back in time for publication.