Petition for Chadwick Boseman Statue to Replace Confederate Monument Gets 8,500 Signatures
In Anderson, South Carolina, the home town of Chadwick Boseman, locals are calling for a prominent confederate monument to be replaced with a statue of the late Black Panther actor.
The petition on Change.org has garnered nearly 9,000 thousand signatures since it was launched two days ago.
"Mr. Boseman is without question an American treasure and his accolades go on and on. It is only fitting that his work is honored in the same place that birthed him," said the creator of the petition DeAndre Weaver.
Chadwick Boseman died on Friday at age 43, after battling colon cancer for four years, he has been dubbed a "Black Hollywood icon."
"He opened many doors for many young black people with his leading roles in movies such as Black Panther or Marshall," said Weaver on the petition.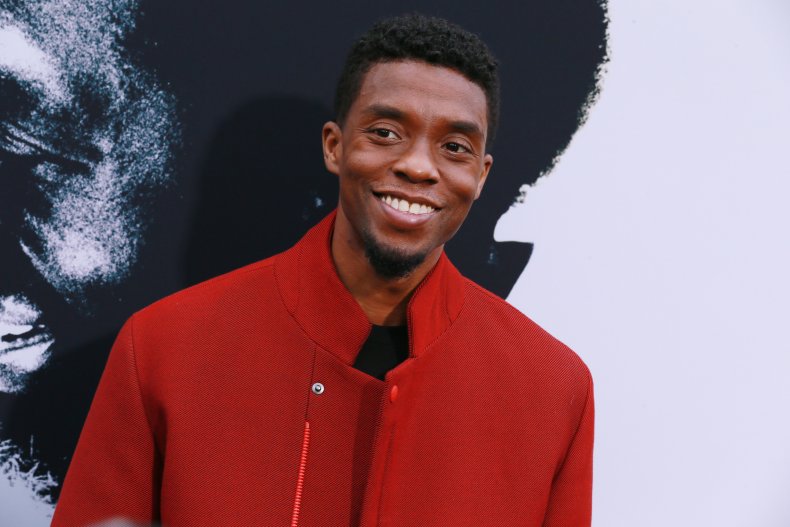 The current statue in Anderson in front of the courthouse is dedicated Confederate veterans, and was built in 1902. It depicts a solider with an inscription below reading: "The world shall yet decide, in truth's clear, far-off light, that the soldiers who wore the gray, and died with Lee, were in the right."
South Carolina law currently prohibits confederate monuments to be removed under the Heritage Act. The petition asks for this law to be changed.
"The old statue need not be destroyed; however, with the engravings on the base, it is beyond time for its retirement," states the petition.
Support has come in from across the country in favor of a new statue. Boseman is recognized as one of the most popular actors of color in the U.S. A tweet on his official Twitter account confirming his death and paying tribute to the star has become the most-liked tweet of all time, with 7.3 million likes and counting.
"A true fighter, Chadwick persevered through it all, and brought you many of the films you have come to love so much. From Marshall to Da 5 Bloods, August Wilson's Ma Rainey's Black Bottom and several more, all were filmed during and between countless surgeries and chemotherapy," read the social media post in his honor.
The proposed new Chadwick statue in Anderson would be "an overdue honor in his hometown, and even more so, it would be a symbol to the Black residents of Anderson and Black Americans that they matter. That they're worthy of having a space in history," said the petition.
On Sunday, ABC aired a commercial-free viewing of Black Panther as a prime-time tribute to Chadwick Boseman, followed by a news special named Chadwick Boseman: A Tribute for a King, about his life and career. The show hoped to "shine a light on the medical condition he privately battled," said Disney.